An amazing underwater world.
In between fishing we stopped the boat and jumped in.
A little shy of 20kgs but a good GT welcomed me back.
I put in my due dilligence, which was rewarded by occasional solid strikes.
We chartered a Dohni, traditional Maldivian boat for the day. The diesel engine is rather underpowered for the size of the boat, but it offers big shaded cabin space which is a great thing for us family anglers. The charter cost was $280 per day. A great bargain!
Back in the Keyodhoo we took an evening walk, casting small poppers to a school of hungry small trevallies.
-
Next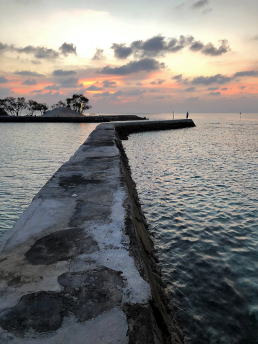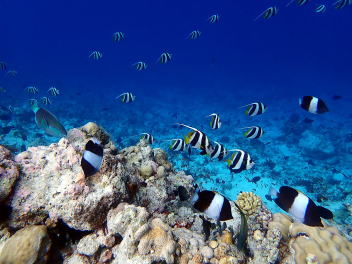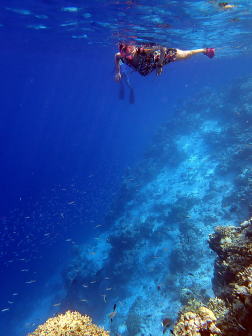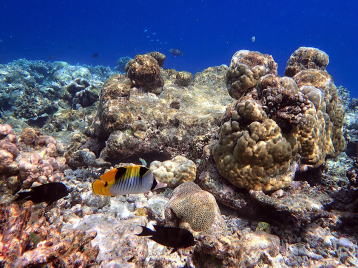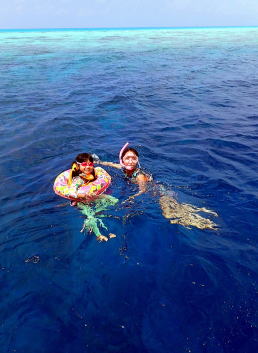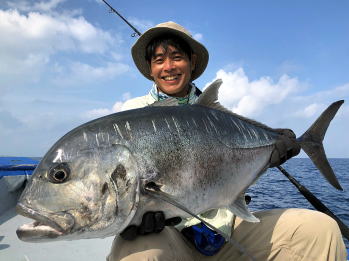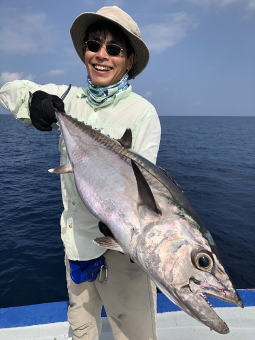 A solid Dog tooth snatched my floating stick bait.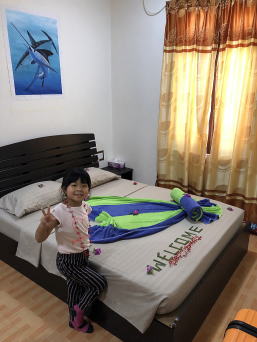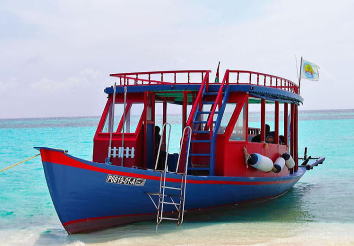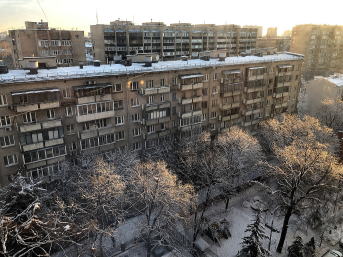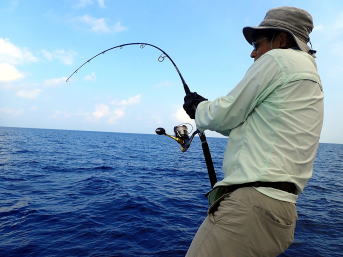 Day 3, time to get serious - GT fishing.

I rigged up my new toys - Zenaq Expedition 83S and Shimano TwinPower 14000SW. The rod is longer and flexes much more, and compared to my 01 Stella, 15 TP is 125g lighter. Time to catch up with the latest technology even for an old dog like me.
Next day we joined the excursion along with other guests, to a desert island about 1hour dohni ride away. The beach in Keyodhoo is mediocre, but here the water clarity was absolutely superb. Well organized trip complete with picnic on the water, entertained us immensely!
As always, we spent the first afternoon on the nearby beach soaking in the air and sea. Well I did go checking out the sandbar on the north western corner - caught a range of reef fish but only those small usual suspects.
The casting deck on the front is big enough for 2 anglers rotating positions as each one casts.

The only drawback was that the boat, due to its relatively large size perhaps, cannot work finnesse. Often too close or too far from the point, and the speed of the boat was rather too fast for my liking.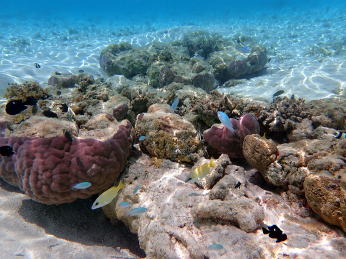 Easy snorkeling even for small children.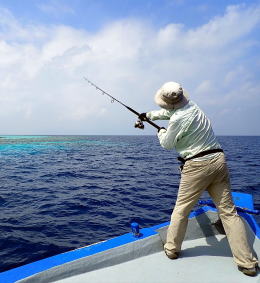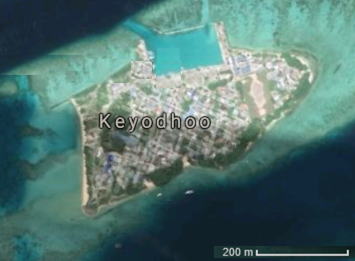 Keyodhoo also is a very small island, 500m from east to west, 300meters north to south. The lodge is located some 30m from the harbour facing north.
We booked 5 nights at
Jupiter Sunrise Lodge
. Well organized by the German owner, the lodge is very popular for its good food and range of water activities.
The charge was $240 per night for us the family of 3. A little on the expensive side but this includes not just (great) meals and soft drinks but daily excursions. Considering all, a great value package we must say.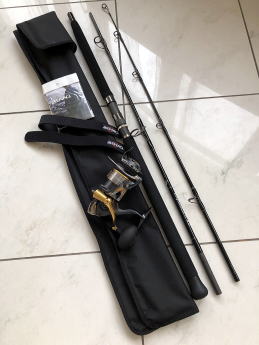 Our expectation was high having read travelers' rave reviews, but the qualty and variety of dinner menu did not let us down. Well trained cook who grills fish and meat in front of us gave it an extra fun atmosphere, too.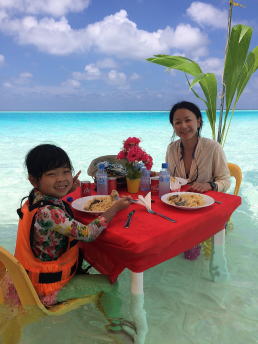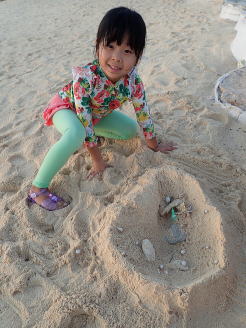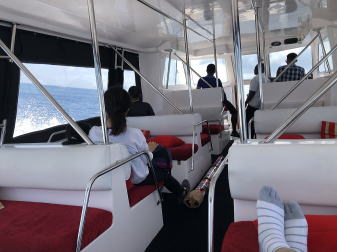 2 hours speedboat ride to Keyodhoo was a breeze. There is a local ferry boat servicing the route, but only one service on Tue, Thur & Sundays. Speedboat on the other hand costs $60/person, but travel time is one third and, best of all, runs every day except Friday.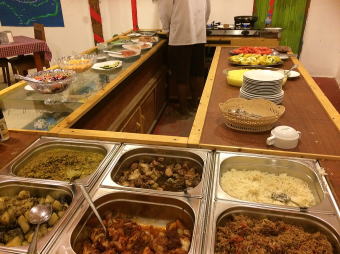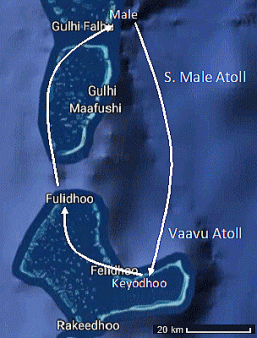 On our 1st trip a year earlier we visited nearby islands in N. Male atoll. This time after intensive research, we chose to visit two islands in Vaavu atoll further south, Keyodhoo & Fulidhoo.
A year after our fist visit in the Maldives, time has come, to fly out of the frozen city, to thaw in the tropical sun body and soul.

Jumping onto Aeroflot leaving Moscow at 22:30, landed in Male 9:30 short 9hours later.

2nd trip - 1