A handsome black bream for Sayuri also.
End Dec.
Took a spinning rod to a nearby river back home in Hiroshima. The powerful battle ended in my favour resulting in a trophy seabass of 75cm.
-
Next
Early Nov.

One big challenge was to catch them on popper. Fairly easy on spinning tackle but more challenging (and rewarding) on a fly rod. The 47cm handsome fish made my day.
Early Dec.

The guiding lights sticking out into the sea off Tokyo's Haneda airport are home to indecent amount of seabass and rockfish. A cast a fish, if not two.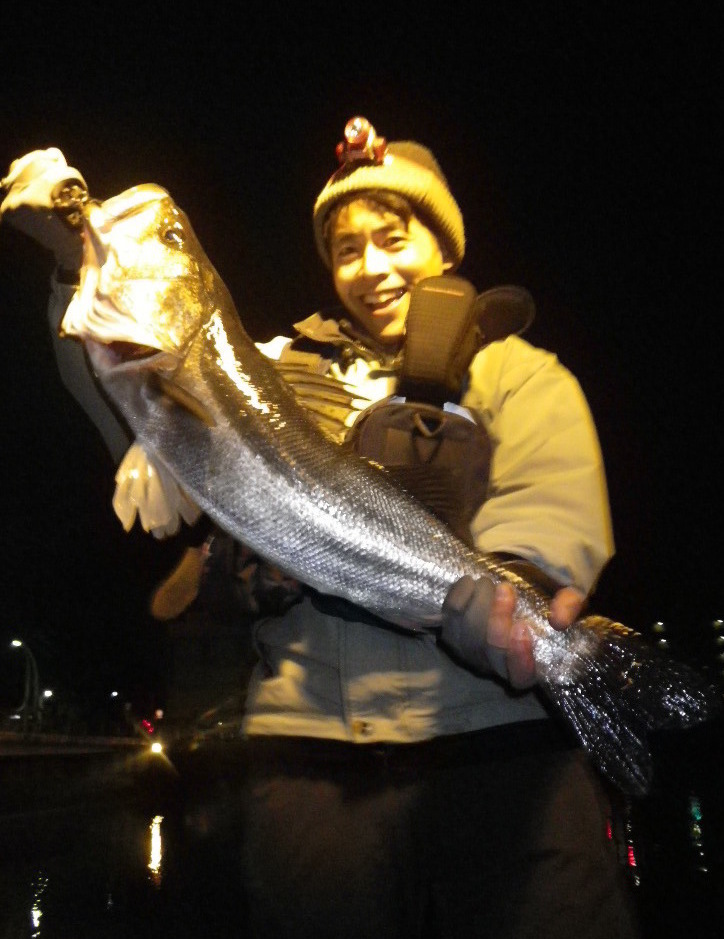 Black bream fishig continued with a steep learning curve. This solid fish of 46cm fancied a tiny #10 scud pattern in 10inches of skinny water.
End of Oct.

Another fine specimen that could not resist a crab imitation.
October

A weekend foray to the reservoir in Okayama. The 600km trip was rewarded with Satsukimasu of 43cm.
A first class sight fishing by global standard - and right at our doorstepI
Mid September

With the lessons learned in Tokyo bay, went prospecting the shallow shores of Hiroshima. And sure enough, my effort produced this fine bream of 43cm.
In the upper most reaches of Ohta river we can spot (and sometimes cuddle) this elusive creature giant salamander.
Early Sept.

Back home in Hiroshima still in the scorching heat. Went bathing afloat chasing largemouth bass.
A handsome wild fish of the north.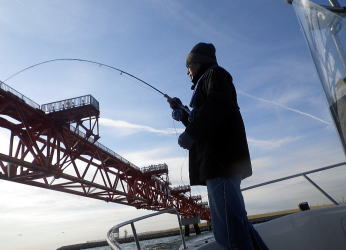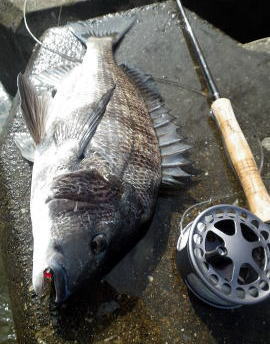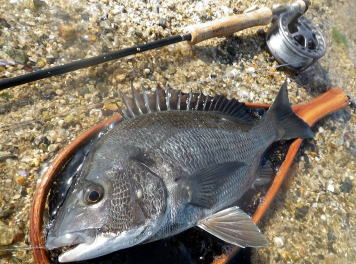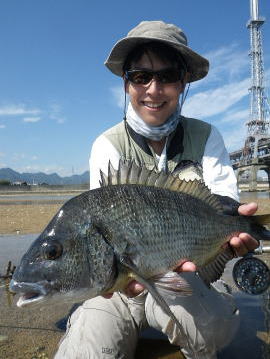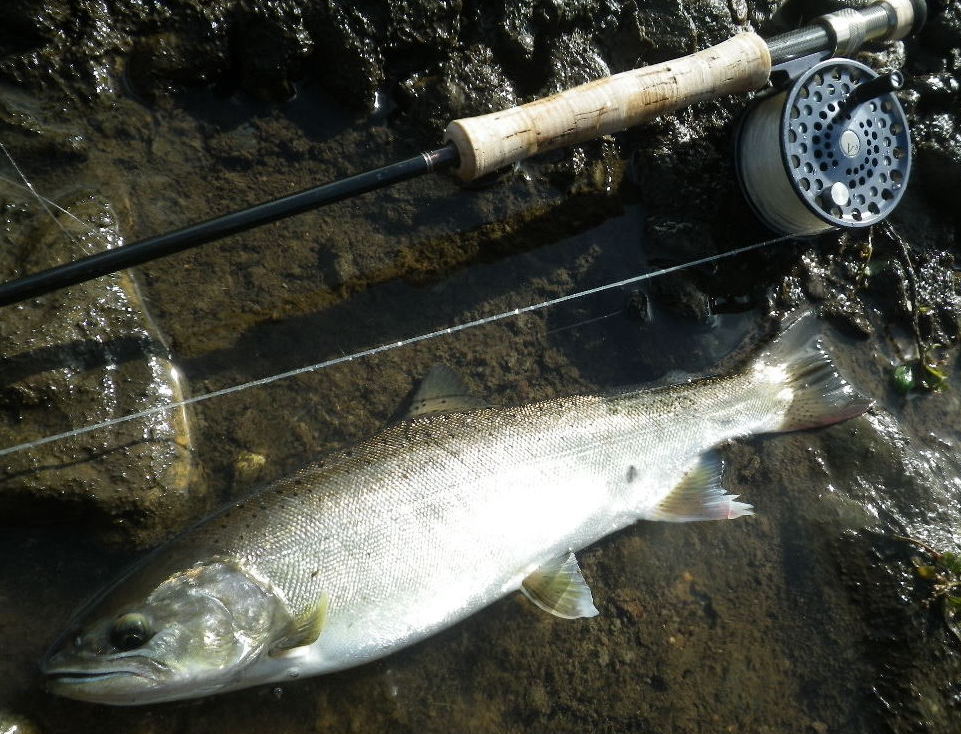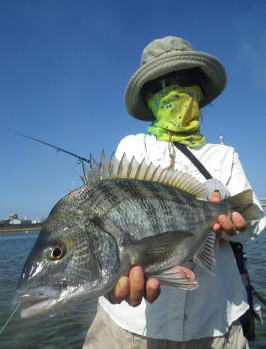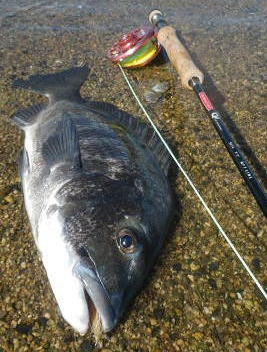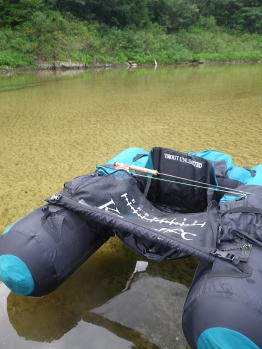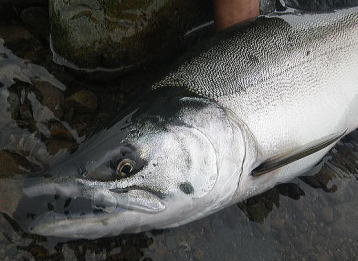 Summer holidays

Away from the heat of mainland Japan, we spent a good full week Salmon fishing on the shore of Shiretoko, N. E. tip of Hokkaido.
The clear water makes for a good sight fishing. And fresh school of Pink salmon reacts actively to the well presented streamers.
August

Weekend fishing in Tokyo bay in search of big bad black bream. The condition was not favourable and I couldn't land one, but a good learning experience it was.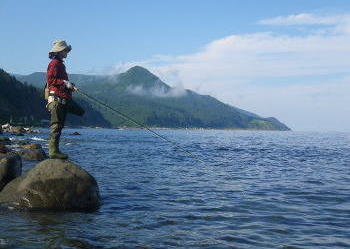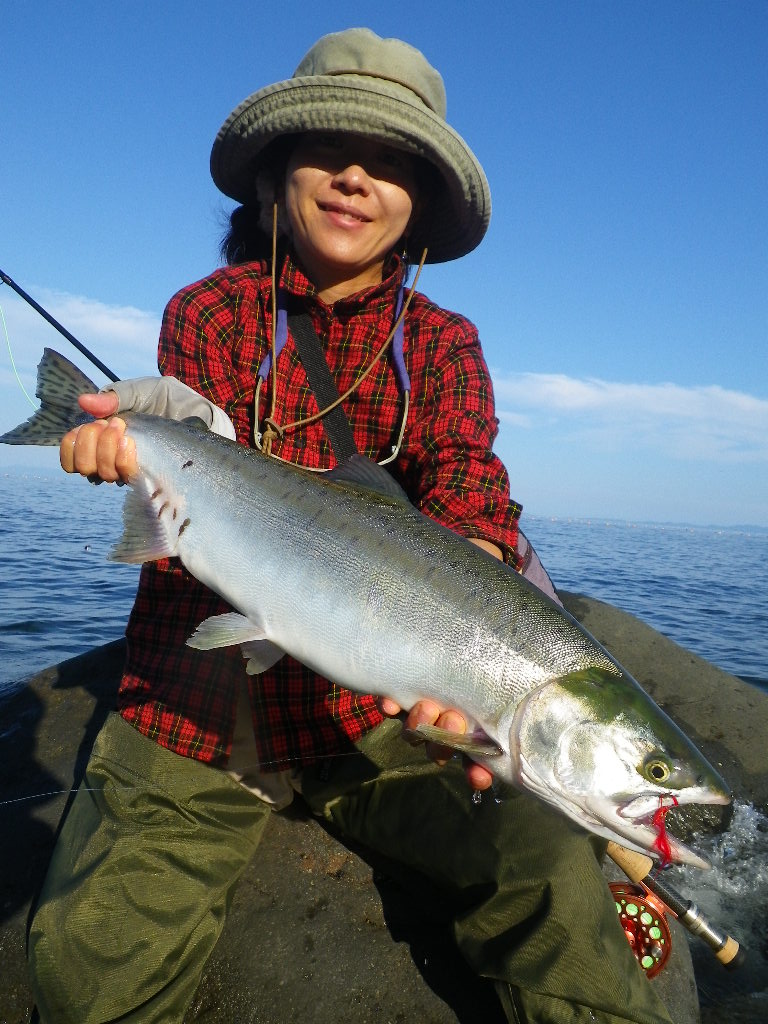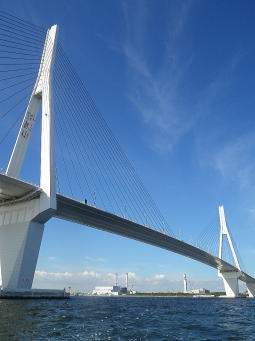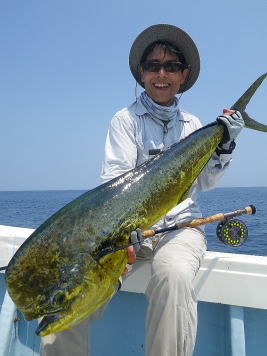 July 22

The small gogi jumped at my #10 Caddis, only to be swallowed by his big brother.
Mid July

Back in Hiroshima, the inundated fringes of manmade reservoir provides an interesting venue for largemouth bass fishing.
End May

Black bass and big barbels are the quarries in this backwater eddies.
Male Mahis develops a prominent forehead. And their powerful fighting prowess leaves no anglers unimpressed!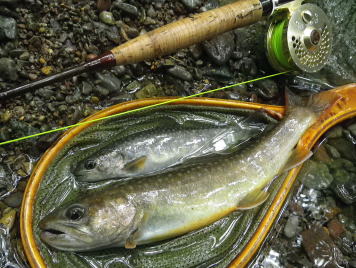 Mid June

Our annual visit to Lake Akan in the N.E. corner of Hokkaido. The cloudy sky produced an ideal condition for the mayflies to hatch.
End July

Mahi Mahi fishing in the bay of Tosa.
Strip strike, clear the line, and just hand on!!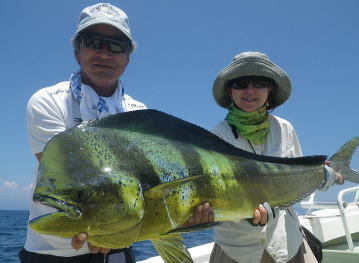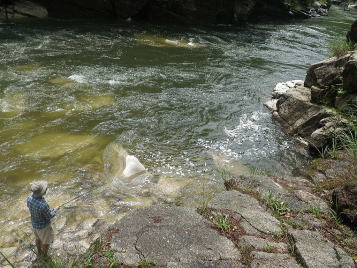 Placing an oversized foam ant in a big pool yielded this nice Gogi char. An absolute beauty of the rocky stream.
April 24

Cherry blossoms finally in Yoshiwa, with the traditional streamers hoisted over the river.
Amemasu, or White spotted char is one of our proud native gamefish.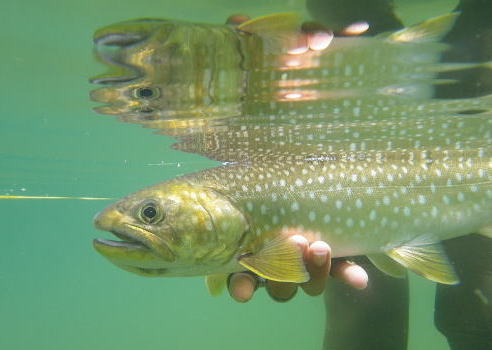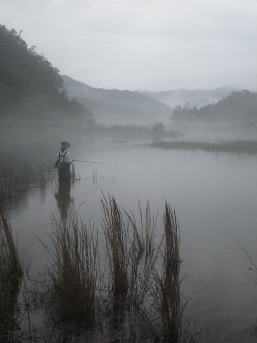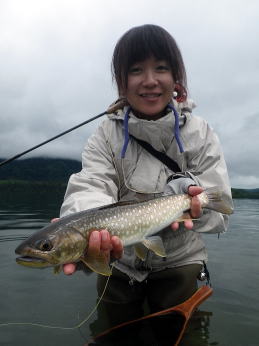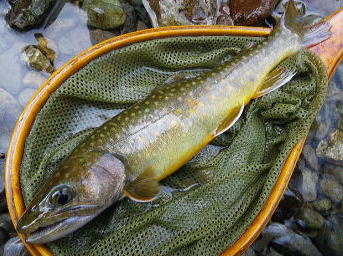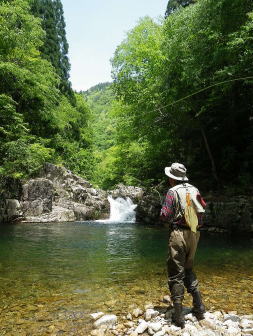 May 19

Back from Australia where we spent a week of jungle fishing, the gentle green of Sandankyo gorge was a pleasure to our eyes.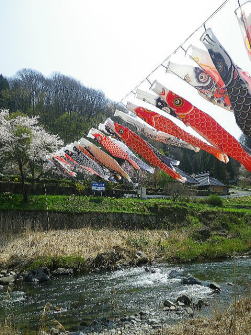 Swinging streamer with Type 2 shooting head invited a violent take. Average sized fish for this fishery but a lovely one she was.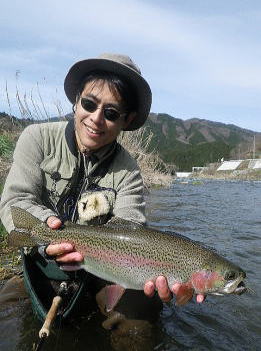 April 14

Spring has come. The first session of the season in a medium size river up in Chugoku mountains.

'12 Highlights