We had unusually prolonged monsoon season this year - wet, uncomfortable days but highly welcome as far as seabass game goes. Mostly night games this time, I caught 7 good ones above 70cm.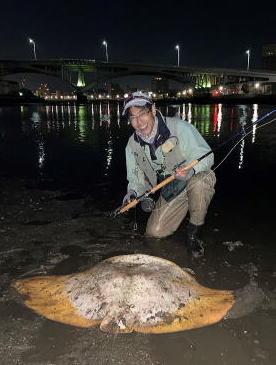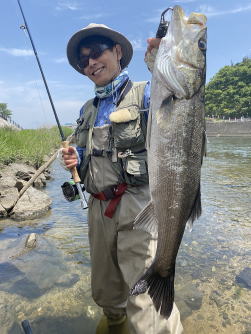 Seabass takes flies freely when they are fixated on small meals,

We caught 8 above 70cm, of which 2 topped 80cm. Trophy by anyone's book, surely that of flyfishers'.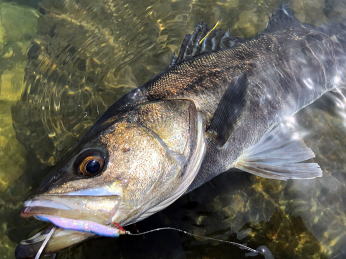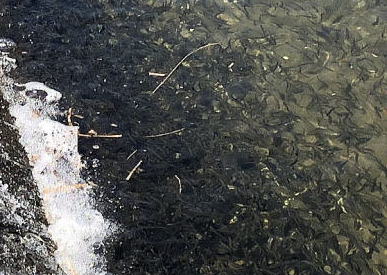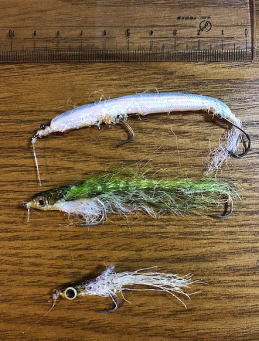 One of the two lunker fish this year - a 85cm bull caught on floating Ayu fly. He sure deserves to fight another day!
-
Bream games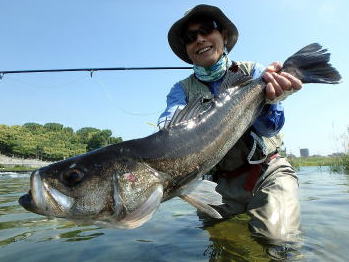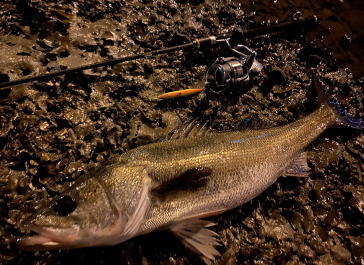 The last capture of CY2020, a fat, solid seabass of 78cm in length.
49 days of seabass game this year resulted in 59 fish caught (all carefully released). Least catch in my past years' log, but the good Ayu pattern games earlier was something I would look forward to repeating in the years coming.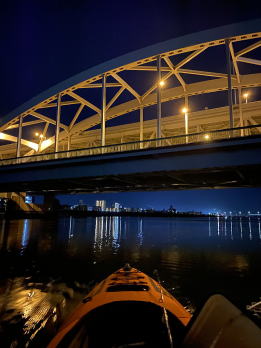 Autumn is the season of lunker hunting in the urban waterways of Hiroshima city centre. Lured by the mouthful, protein rich baitfish called Conoshiro, big seabass prowls about, making spectacular boils in the shade of the bridge.
See the swarm of baby Ayu congregating in the fish laddrer (place the pointer to see the close up). They start running up the river as the water warms up to 10 degrees celcius.
One memorable fluke capture - a huge ray.
I was almost spooled out but managed to subdue him after 20 long minutes of tug of war.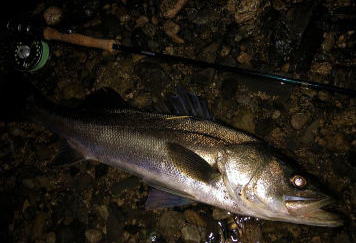 By mid May, the river receives the run of a different bait species - Haku, baby mullet.
Somehow the Conoshiro run was not strong this year. We did manage a few reasonable fish like this one, but no, nowhere near the level we expect in the very climax of seabass hunting.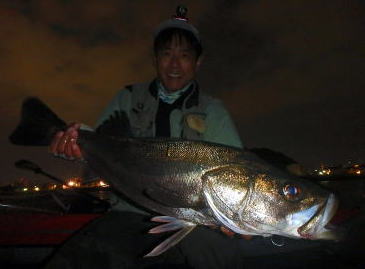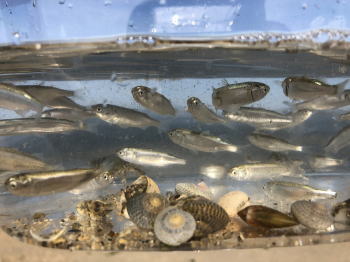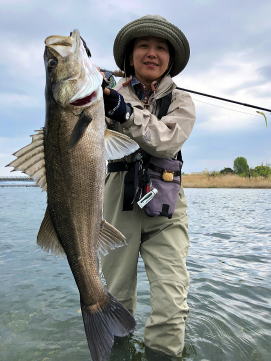 Seabass becomes very finicky when they are fixated on those small Haku. The key to the success often is to drift the fly as close to the surface as possible, a la dryfly fishing for trout.

Not all seabass bother coming up to the surface only to sip such small snacks, but far more productive in my experience this way, than swinging the fly deep.
As the season proceeds the bait size becomes bigger - so you might think. In reality not so.

The bigger, more mature Ayu tend to form the first batch of the run, and the following runs contain smaller Ayu. Seabass are quite size selective, we flyfisher must size down our offering accordingly.
On Seabass games

Spring run of juvenile Ayu markst the start of the seabass season. The run was exceptionally strong this year, making for many a successful days out.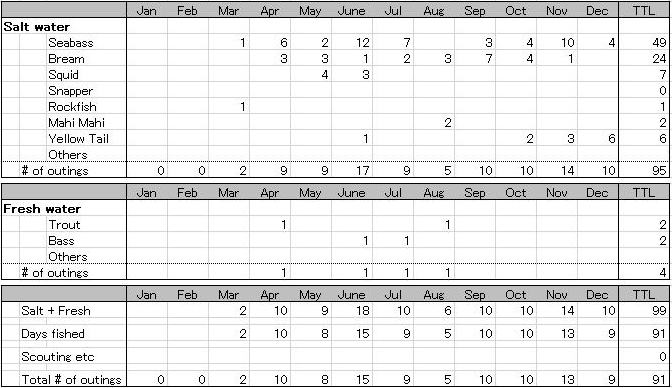 Unlike Moscow where we had to first of all fly out to go fishing, Hiroshima offers easy access to mountain streams, sandy flats as well as blue waters.

I was almost fearful that I might be gone fishing every day and night. But to my relief (and, more critically, that of my wife's) my outing pace was rather reasonable, only about 90 some days as a total of 2020.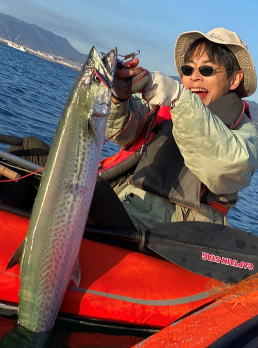 We are back! Having bid farewell to Moscow where we spent 4 years, we came back to our home waters in Hiroshima, Japan. The world was hit by the COVID19 schock but we did our due dilligence, harvesting variety of fun that our familiar waters has to offer.
'20 Journal