Second fish is always easier.
Even I can manage that ;-)

The moment of victory has finally come.
The dinner tasted particularly good - what a magic just ''one fish each'' can make!
Even enjoyed a pleasant walk to Ainu Kotan, where a nightly tribal dance was performed.
-
Next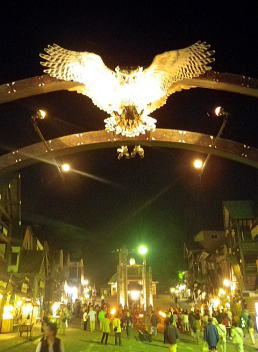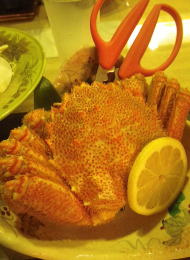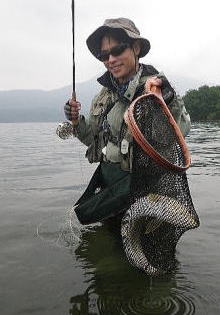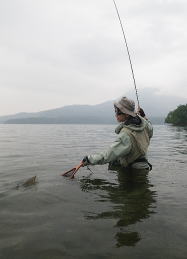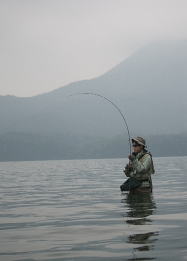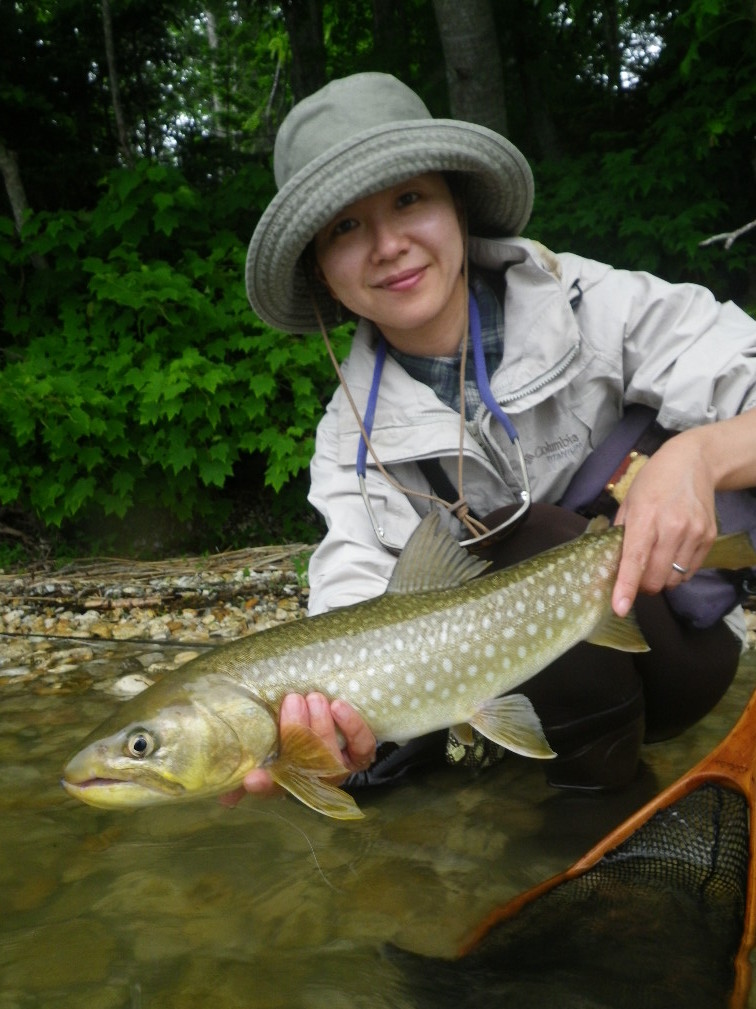 Amemasu, a native fish of Hokkaido is a jwel of Akan.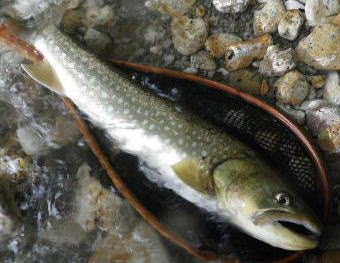 Unlike in autumn, amemasu char in the early summer are great fighters with full of stamina.

Sayuri negotiated the bout with maximum care, successfully netting up the first game of the trip.
After a few hours' nap back in the hotel, we went out again to place our bet on the late afternoon session.


And finally, Sayuri had a fish on.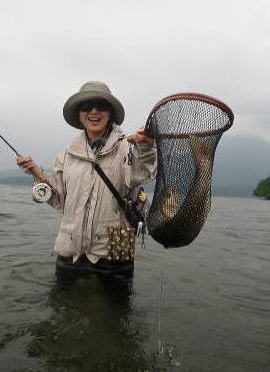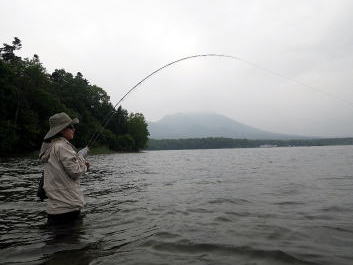 Day2.

We woke up at 4:30 - an accomplishment in itself. But the sun rises even earlier at this time of the year. Already light.

It was a calm, nicely settled morning. We fished good four hours, but alas, there was only one bite for Sayuri and, again, not resulting in a hook up.
Sayuri's first fish, a handsome 51cm buck.
Our favourite pool was, as was on our previous visit, full of good size rainbows feeding on the surface. The success was almost instant.

Hard to imagine for those of us visiting the region only during the summer time, Akan region and its people must survive the coldest climate in Japan. A simple yet heart grabbing slogan here (sorry, in Japanese only) presenting people's attitude here.
Akan region in early summer is literally insects' paradise. Of them all, giant caddis ''Higenaga'' is the most sought after meal.

Casting big dry fly right in front of the feeding fish is the order of the day.
After fishless morning we needed some kind of a motivation booster - any kind of it!

We decided to spend the daytime hours on Akan river in search of easier games.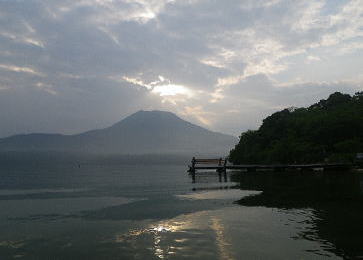 Our trip this time began on June 29th - rather late for Monkage's mass hatch, which normally occurs in early-mid June.

We assumed our positions at 5p.m. The air temp was 23c and the water 17.5c.
We took lodging at
Hotel Akankoso
.
It is conveniently located right next to the path to ''Bokke'', a good fishing point.
Prompted by the still vivid memories of the exciting fishing a year ago, we visited Lake Akan again in '11.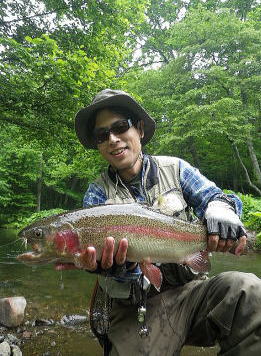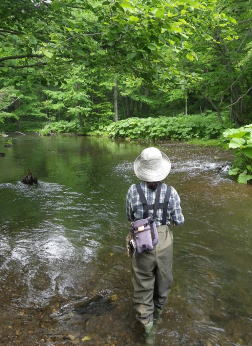 Among average fish around 40cm, a solid fish of 58cm came to greet me.


'11 Akanko in Summer - 1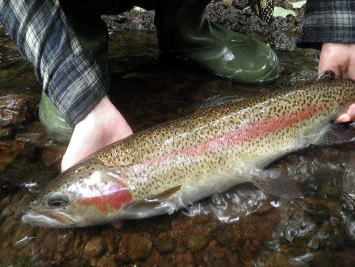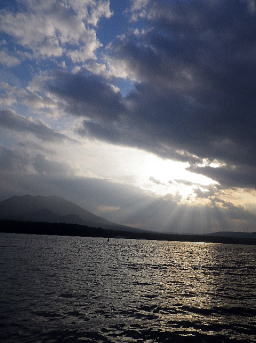 The condition looked good, with just enough ripples to invite surface actions. But no easy giveaways. Both Sayuri and I had one half hearted take each and no hook up. Well, it's just Day1.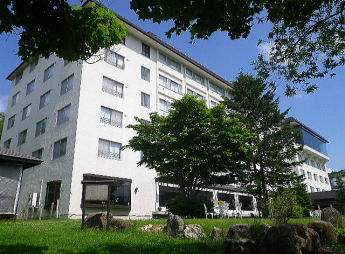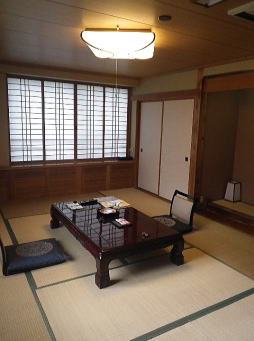 The Japanese style room offers ample space.
Panoramic view of the lake out of the window.