Silhouette of Shibetsudake ranges looming in the grand sunset.
-
Next
Quick landing and careful release are essential skills. Their powerful tails could leave you drenched but that is a sign of a job well done.
Having caught one Pink after another, our urge was soon satisfied and we started wondering where the Chum salmon were. Mid of September usually is the prime time for chum fishing but there was no hint nor report of them on this day.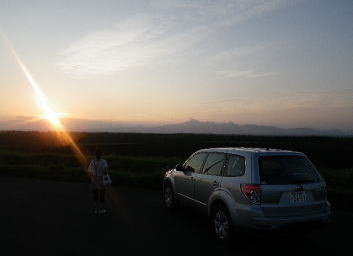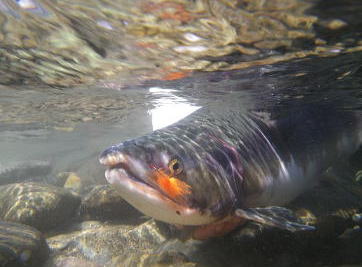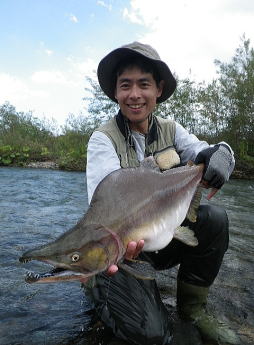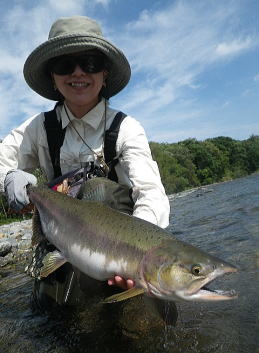 A fine Pink salmon to kick it off.
Unlike those bright silver fish in summer, autumn fish don't run upstream. They tend to go downstream taking the river current to their advantage. Less of a thrill I must admit still a good sport by anyone's book.
A smaller yet fine male specimen.
The first afternoon we only had a few hours' fishing time. We drove to the upper reaches of Shibetsu river nearby.

The stretch is known to support healthy number of resident Yamame. Local report says that one has a chance to hook up on an elusive Itoh (hucho taimen) also. A pleasant afternoon out, though there was no dramatic tales to brag about.
Especially when the average was over 60cms.
A fully matured pink salmon with forked jaws.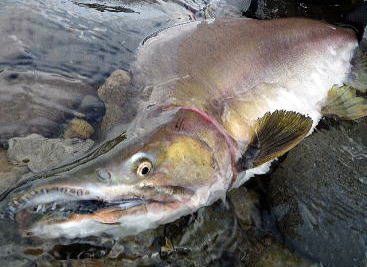 The next day was blessed with lovely blue sky.
Chuurui river was running not too low. Promising.
We called it a day early and drove up to Karamatsu thermal hot spring nearby.
Having visited Hokkaido in October several years in a row, we decided to dare give it a change.

We flew to Nakashibetsu on 15th of September. A bit too early to enjoy autumn leaves but our hopes were running high for fishing in a different taste.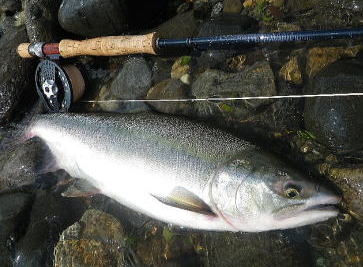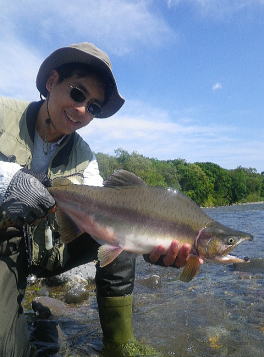 And every now and then we did manage to get tangled with late run silver slabs.


'11 H'kaido in Autumn - 1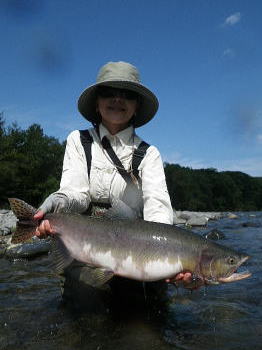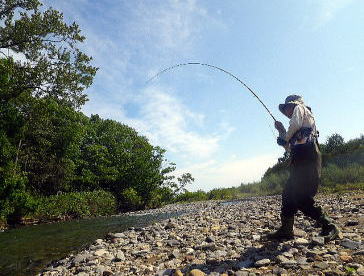 The bright sun helped us to spot the shades of salmon. And soon enough, Sayuri was connected with her first quarry.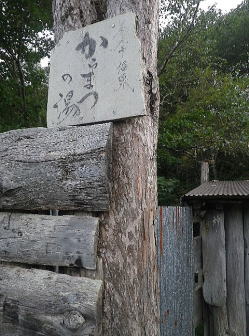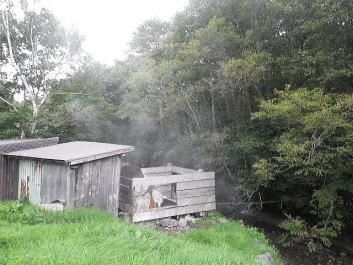 Like Kawakita hot spring half an hour to the north, this place is well kept by the locals so any visitor can enjoy a dip free of charge. Right next to it runs a stream with chars swimming. Soaking the heated body in the shivering cold water is super refreshing.