Daiwa's dorado slider 14cm is the lure I trust most. It is no coincidence Mahi Mahi flies I tied look somewhat similar.
-
Next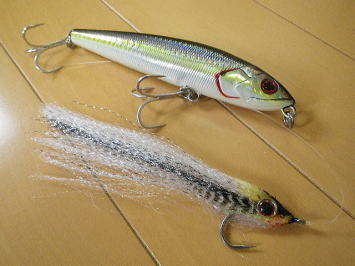 No summer is complete without meeting these emerald green beauties.
Toward the end of the day I got lucky to lock onto a good solid torpedo.
We didn't spot true big monsters on this day yet these feisty average fish were great fun.
Game fishing boat
Hisho
speeds out of Tei port.
At 110cm, a good fish at least for a fly.
Typhoon was approaching us from the south, but we were blissfully just out of her influence.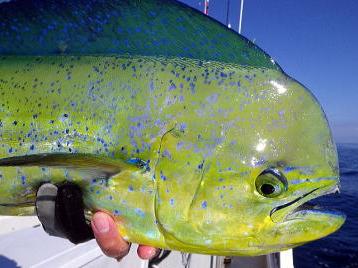 This time we paired up with one of my company seniors, a GT fanatic, I call him Lord of GT.
Casting poppers on a spinning tackle is the best way to get it started.
Mid July.
It's Mahi Mahi time of the year again.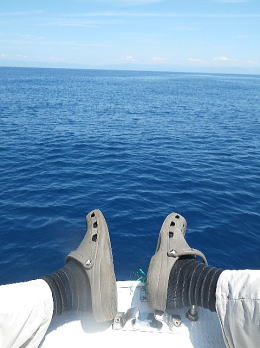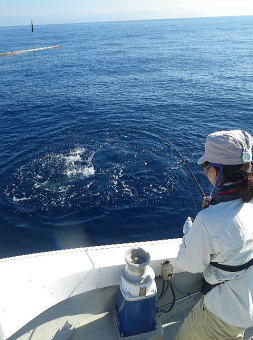 The cruise back in the seabreeze.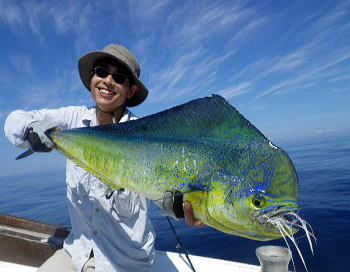 Pacific in Summer '11 - 1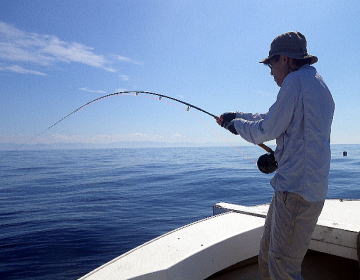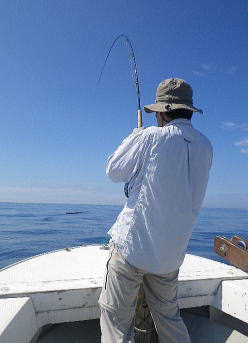 Mahis are not always overly cooperative to flyfisherman, but with Sayuri and GT lord casting surface lures all about, I could cast at those agitated targets with relative ease.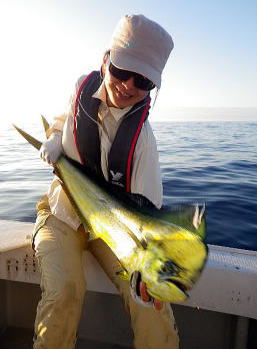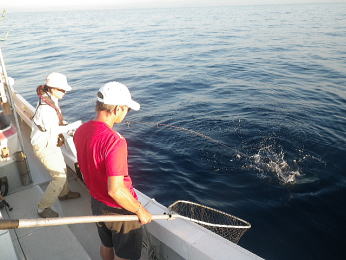 Not a bad start for Sayuri!