Kohchi is famous for its variety of Bonito cuisine. We enjoyed it again to our heart's content.
-
Next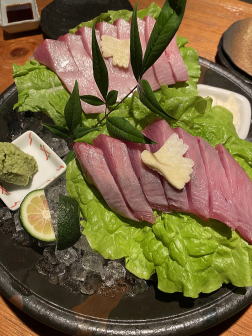 A welcome change - triple tales lurking underneath the FAD can be tricked into biting when teased well.
We had a fun encounter with a Sunfish. He fancied us, swam up right to the boat having a close look.
Fishing pal of ours also had a blast, nailing down two big bulls among numerous other junior ones.
The last weekend of July saw us under a big cloudless sky. And sure enough, fish were having party everywhere.

Sayuri's new toy, Stella 6000SW began playing a high pitched music.
After a good nap we went out to the downtown Kohchi in the evening breeze.
The biggest bull of the day, 1.25m, hoisted up with the help of Captain Ogi.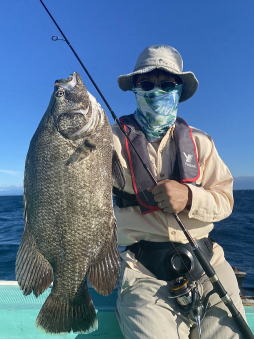 A reasonable pick out of the huge mess.
This is it! Many bulls she has subdued before but every capture of such fine fish is worth celebrating.
I say it again - no summer is complete without an outing to the big blue Pacific. We missed a summer in that sense the previous year, the seasonal run of Mahi was almost absent, we had to skip the visit - very reluctantly.

The fortune tipped in our favor this year '22, the captain was in a good mood, assuring a fun day out. Here we go!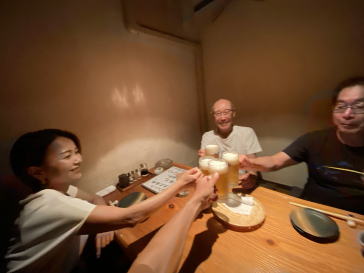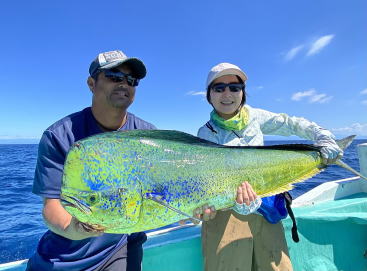 Fun evening session with the pals, one going home satisfied while the other joining us the day next. Cheers!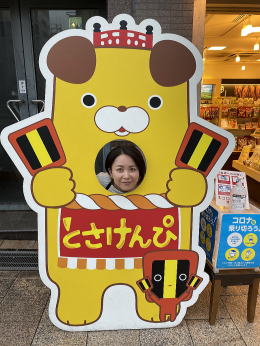 Pacific in Summer '22 - 1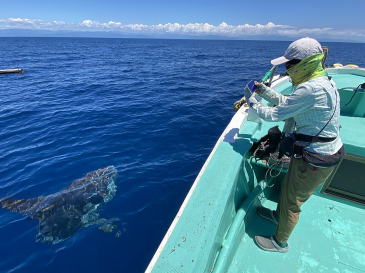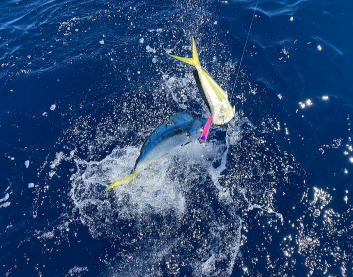 As the sun climbed high up, the activity level soared to the max. More than once we had double hook ups on one lure.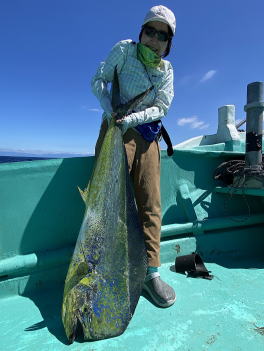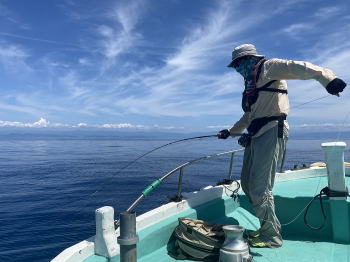 Meanwhile I was welcomed, or harassed by absurd thick schools of juvenile Mahi.