In June 2018 we finally managed to re-visit Austria. Familiar faces have aged and so have we. Yet the rivers were running just the same, as they did 13 years earlier.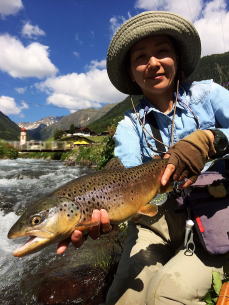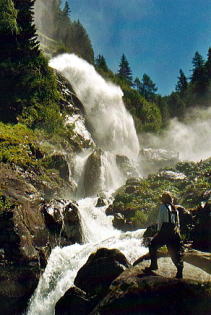 The most popular target is brown trout (Bachforelle). Complemented with Brook trout (Saibling) and Rainbow trout (Regenbogen forelle), both introduced from North America.

Though you need a boat and local expertise, you can fish for a real trophy Pike and Zander in the alpine lakes.
Warmed up by the sunshine, the ice perched on the alpine peaks slowly melts, providing steady water supply.

It is a pleasure to walk by the river, observing many different faces of water and its peaceful surroundings.
To cast a line on a sunny day, admiring the breathtaking mountain view, is a fly fisher's delight in the supreme.

Most of the waters are classified as Fly only, C&R only. For those of us having no problem with that, Austria is simply a paradise on earth.

Austria is a country of rivers, valleys and mountains. Wonderful landscape can be enjoyed especially in the states of Tirol & Salzburg. So can be fishing!

In a small pastoral village we ran into a horseback parade, celebrating the advent of the alpine summer.