'Fish took 100 meters of backing and spooled it all out' Those stories which I had dismissed as usual fishermen's talks, suddenly gained a reality as Sayuri's first fish, a silver bullet of 56cm, filled the morning mist with a scream of the drag.

The moment she landed the furious beauty, something within us 'clicked' for good. Yes, we love Holland, and Holland is what we love!!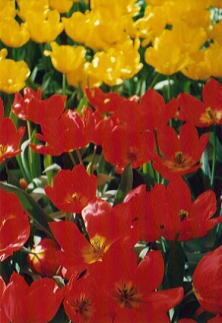 Getting license is a straightforward business. Simply give your signatures to the three forms listed below and pay the annual fee of 26Euro. License is issued on a calendar year basis.

- Sportvisakte
- NVVS
- INSCHRIJFFORMULIER

The good thing is, these license are apparently valid in large part of the country (at least so in Zeeland and Limburg region) and with only that, you can fish most of the public waters with no additional bureaucratic hassle.

License can be had at the tourist information centre (signposted as 'VVV') or at major post offices. Most fishing shops also sell license, and that's the most reliable way to ensure the purchase of the requested license for the area you fish, as well as to obtain some first-hand local information.
Two great rivers, Rhein and Maas, mouth into the Atlantic in the Netherlands.
In the rivers, the sea and inbetween, there are numerous angling opportunities.

In the canals that crisscross the polders are big Pike and Walleye to challenge your skill and your luck!
The Netherlands - land of tulips and windmills.

A quarter of the Netherlands are made up of 'Polders', artificial land that lies predominantly below the sea level. With the country's tallest peak only at 321meters high, the landscape is disappointingly flat for those in pursuit of mountain streams.

No, the Netherlands had not been rated as a country of interest for us two, and despite the occasional rumours of a trout lake right by the Atlantic, all was quiet on the western front - or so we thought.

In July '02, a friend who had fished there a few times before finally convinced me that we had to give it a try. We drove down the hardly scenic motorway through Rotterdam, not having a slightest hint of what was lying ahead.