It turned out a trip to revive the memories, rekindle friendship, and rediscover the beauty of the Argentinean marshlands.

Focusing on upper Parana and Uruguay rivers, let me add some account of my 2nd gold ore quest.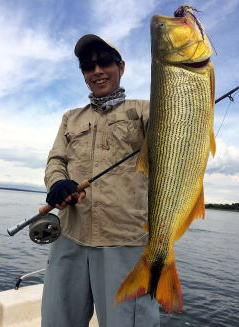 Years, and a decade passed since our memorable first visit. Working in Japan and in Australia, we had no chance to re-visit Argentine meanwhile. Then in late 2015 my job sent me to Moscow, Russia, which is somewhat, closer to Argentine, at least in terms of longitude!

In February 2017, I made a long overdue revisit, to see the exploding slabs of gold once again!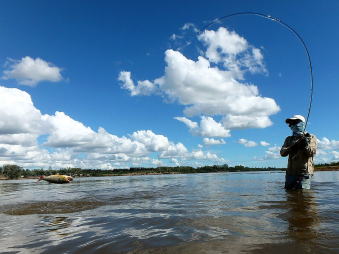 That said, the main attraction for us of course is fishing.

In November 2005, we flew to Argentine. Tigre de Rio, the river tiger is the name of our quarry. In the upper reach of the Parana river, deep in the heart of the sub-tropical marshlands, our adventure in quest of the gold ore now unfolds!!.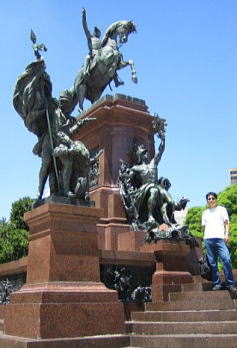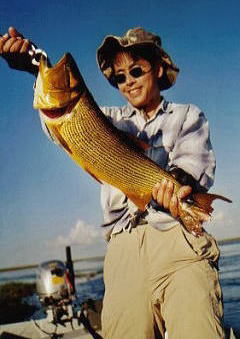 Argentine - even the name alone evokes such exotic yet nostalgic feelings. Like many other nations in South America, its modern history is that of the European immigrants, primarily of the Spaniards.

It was in 1516 when a brigade of Spanish explorers landed on the shore of La Plata river, near today's Buenos Aires. 300 years thereafter, seeing the demise of the Spanish empire, the people of the colony threw out the viceroy and proclaimed independence in 1816.

If the natural wonder is what you are after, you cannot miss the Iguazu waterfalls.

Iguazu, classified as one of the 3 world's greatest waterfalls, sprays up clouds of water high up in the sky, nurturing semi-tropical jungles on the border with Brazil and Paraguay. Sure you'd seen it on TV, but seeing the magical grandeur yourself will sure to impress you.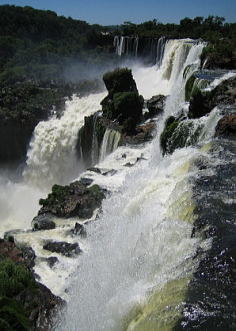 With the territory of 2,780 thousand square kms, Argentine is the world's 8th largest country. The vast expanse of land, stretching 3,800kms north to south, hosts anything between icy Patagonia and the sun blazing jungles.

Apart from the Andean mountains that form the border with Chile in the west, large portion of the country is flat plains. The rich precipitation brought by monsoon nurtures unique ecosystems, such as the great marshlands in the north eastern corner. Flying over the marshland, we were struck by the coarse beauty of the 'wild wild wet'.