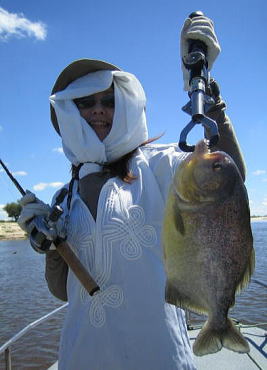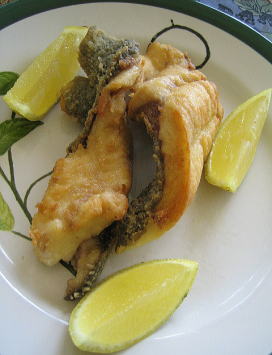 Like piranhas in Amazon, this fish are present everywhere. Just a drop of blood is enough to throw up a carnival in seconds. And they never appear to come rush in. Instead they materialize out of nowhere just like a magic. Yes, magic is the only word that describes how they are.

We were also advised not to stick the hands in the water when reviving the dorado for release. There already had been enough smelly fingers lost, even among the local fishermen..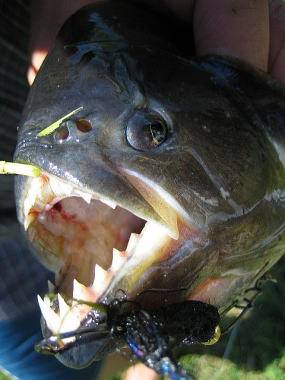 Palometa - though the name may sound rather cuddly, a quick look at the shiny teeth should warn you not to fool around with this fish, which is in fact the biggest of all the piranha families.

The average size is 30-40cm. They are thick and massively built, so most weighed 3lb or more. The appearance closely resembles that of Black Piranha in Amazon, but the local people say they are very close yet two different kinds of fish.

Argentinean razor blade seems more active to attack flies than their Brazilian siblings. But this may be just my perception gap, because we fished slow & deep far more often here in Argentine than we did in Amazon, where we focused on popper fishing on the surface. Anyhow, we made acquaintance with this ominous fish far more often this time around.
We brought one of them to the kitchen and had it cooked. And I must say it tasted so surprisingly delicious. The flesh was firm yet plump, and was still elegantly juicy.
One squeeze of Lemon and a pinch of salt, and a glass of nicely chilled beer was we needed.. I made an eloquent speech praising the culinary value of this underrated fish, but no one around showed much interest, except diplomatic smiles, and they went on to munch on another plate of beef steaks.
-
Back