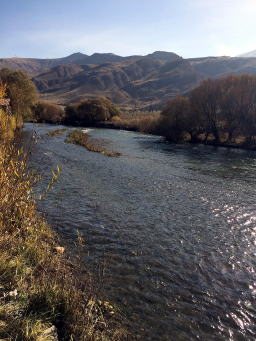 National gallery on the Republic square.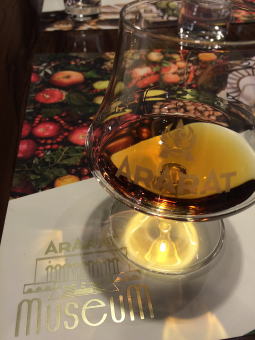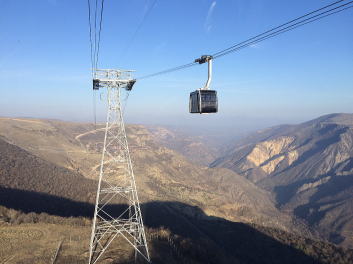 We did not have chance to try fishing this time - our visit was in late Autumn and probably out of the season. But we did come across to some nice looking rivers along our way to the monasteries.
-
Back
View of the capital city Yerevan - which is a rather well developed, modern city. Not as exotic as I hoped but surely a nice place worth strolling for a day or two.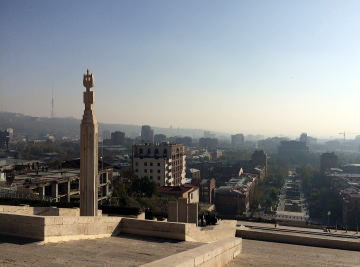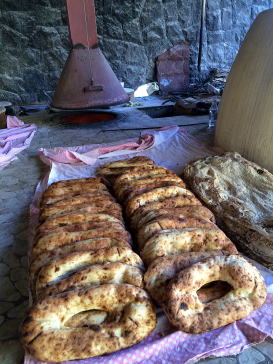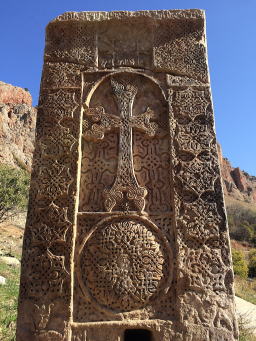 Armenian bread, fresh from the oven.
A cable car connects secular world with the monastery of Tatev, on top of a towering cliff. With a total length of 5.7km, it is the world's longest cable car yet made.
Armenian orthodox is a sect of its own, which is apparent even from its unique architectural style.

In the holy church of Echimiadzin, we can admire its artistic pinnacle and holy treasures.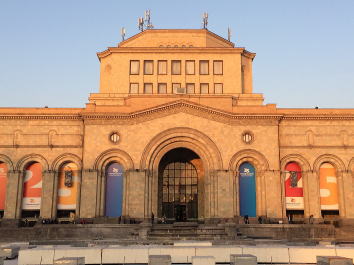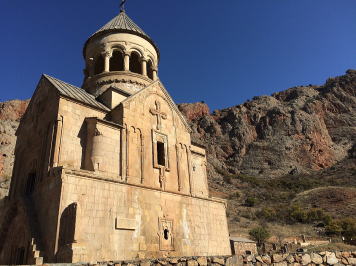 The holy cross carved in tuff stone.
Noravank monastery, some 120kms east of Yerevan, is another masterpiece of Armenian Orthodox. The design is simple unlike those of Russian orthodox or Catholic, but stands in a perfect harmony with the rugged canyon backdrop.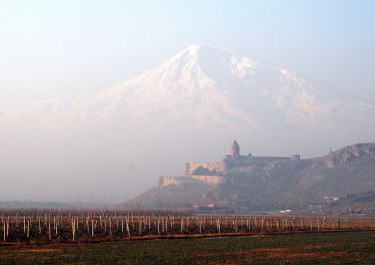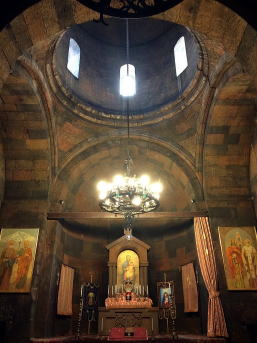 A small country located on the southern slope of the Caucasus range, Armenia has one of the longest history on record. The peak of Mt. Ararat, though it is now occupied by the neighboring Turkey, continues to be the pride of Armenian people.

Beyond the vineyard, in the morning mist of late Autumn, looms the monastery of Khor Virap.

Armenia