We gained many a fresh impressions of Russia,
'Alpine Russia' if I may call it.
-
Back
Some nice streams running down there too.
Unfortunately 'no fishing' in the national park.
Each town has its proud local brew.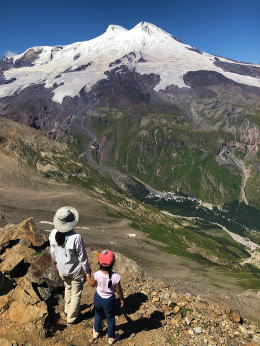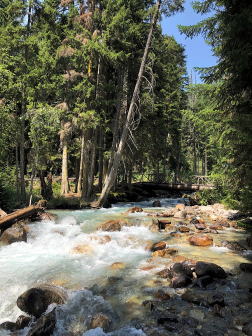 The grand skyline does rival Swiss alps!
Next we visited another popular alpine resort of Dombai. Like in Terskol, they offer range of cheating possibilities for us lazy hikers.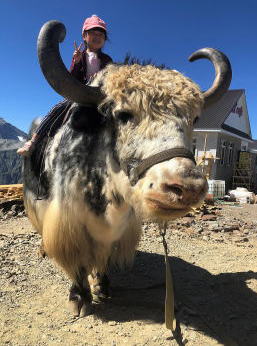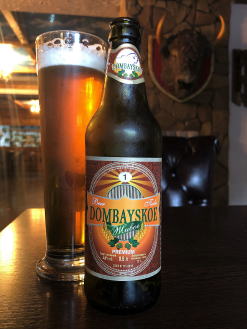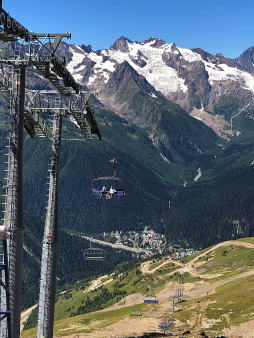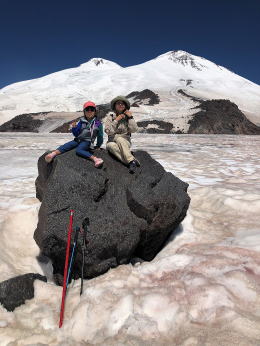 Majority of the inhabitants of the area, Karachay republic, follow Muslim.
Shoana church
on a towering cliff top, is regarded as one of the 4 oldest churches in Russia.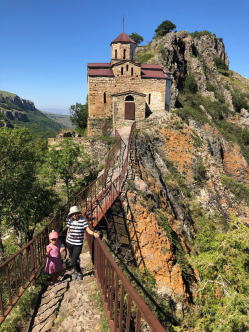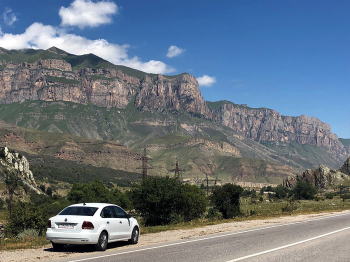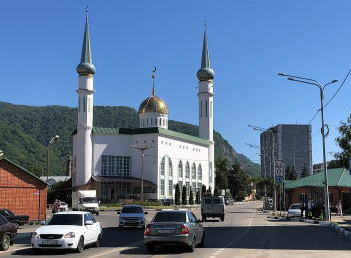 The endemic cattle, similar to those in Scottish highland,
is the godfather of the town Dombai (buffalo).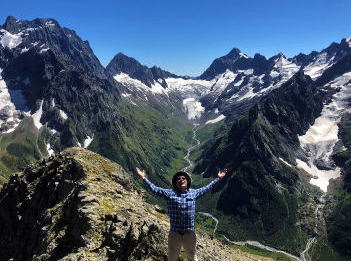 Mineral rich springs made the town a popular spa resort among Russia's prominent figures, and now, among us ordinary tourists.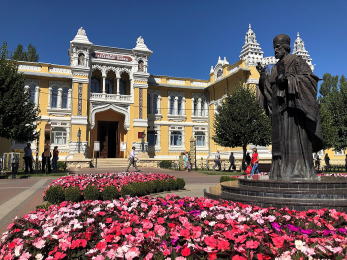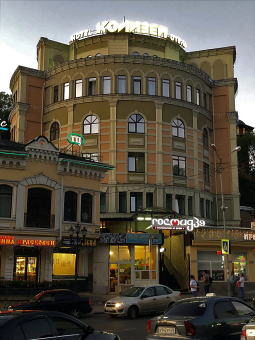 Spent a night in a popular tourist town of
Kislovodsk
.
Leaving Terskol after 3 eventful days, we drove back down the valley. The dynamic scenery was a pleasure to the eyes, just had to watch out for the cattle crossing the road.
Cable car from the bottom of the valley hoisted us up to the foot of
Mt. Elbrus
- at 5,642m, the highest peak of Russia, and of Europe for that matter.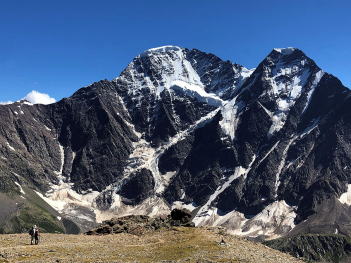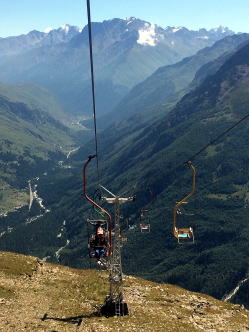 A flat country Russia is - as far as the area around Moscow goes. But in the huge country's extremities, such as here in Caucasus down south, on the border with Georgia, the world look a little edgier.

In August 2019, we decided to spend the summer holiday in the fresh alpine air. Our fist stop was the village of Terskol, from where a network of cable cars and chair lifts carry hikers to the upper world.

Mountains of Caucasus