Cotton candy is a delight of the young gourmet.
Beef stroganoff is a specialty of the St. P.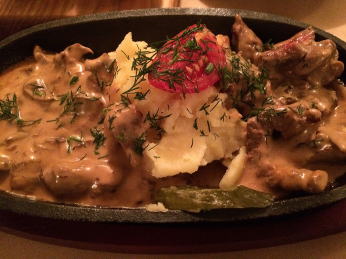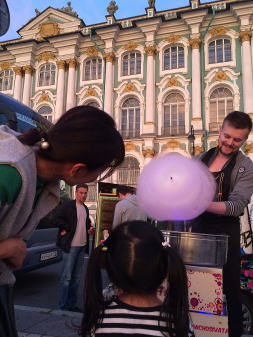 The city is served by an extensive network of canals which in turn are connected with Neva river that flows into the Baltic. Also known as Venice of the north, tourists enjoy sightseeing cruise on sunny summer days.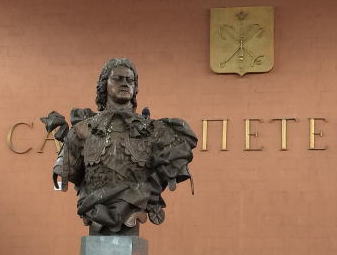 Arctic ''white night'' can be enjoyed in June and July, when the city never sleeps!!.
-
Back
The unquestionable landmark of the city is the church on the holy blood, built on the spot where Emperor Alexander the 2nd was assassinated in 1881.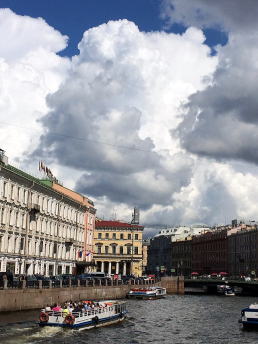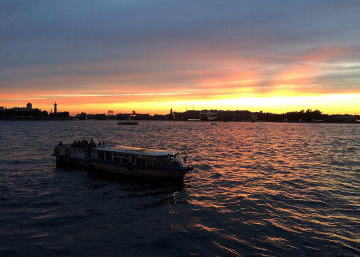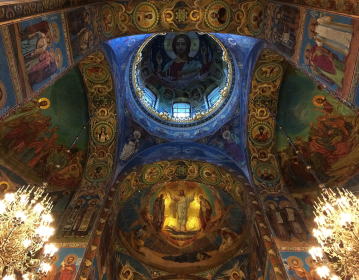 Inside we can admire the pinnacle of the beauty of the Russian Orthodox.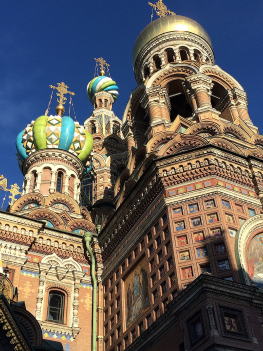 Nevsky avenue is the high street of St. Petersburg, with an array of premium boutiques and department stores.
The building itself is a masterpiece of Romanov empire's art and wealth.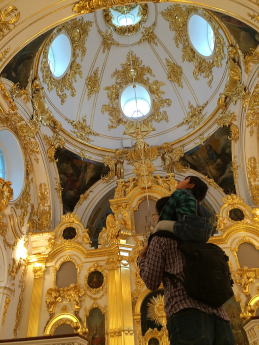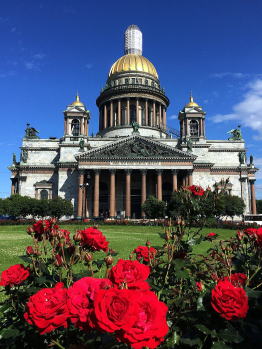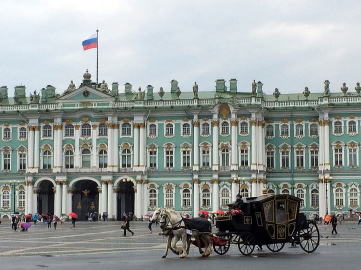 And the world famous Hermitage art gallery. The former palace of the Queen Ekaterina houses vast amount of Russian and European acclaimed art pieces.
Not just for rivalry, Russian ruling class of the time was eager to learn and absorb the latest knowledge and intelligence from Europe and tried to adapt, or mix it with their own heritage and identity. In a sense, it was a Russian version of the ''Renaissance''.

Three centuries passed since. Of which St. Petersburg served 200years as the capital of the empire. Though it is still a young city by European standard, St. Petersburg has gone through its share of dramas, to command its own presence in the cultural scenes of Russia and beyond.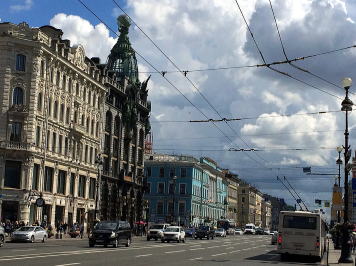 Isaac Cathedral, along with Vatican, is counted as one of the biggest religious architecture.
The main square in the centre of the city.
The monument was built in 1834 to commemorate the victory over Napoleon's invading army.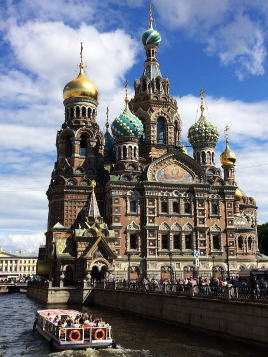 In the north western corner of Russia, Sankt Peterbug is the most European city of Russia - or even of Europe, in a sense.

Because the city was made for that very purpose. Peter the Great, ordered establishment of his new capital in the till then uninhabited marshland, to make a city to rival the elegance of Paris and other beautiful cities of Europe.

Sankt Peterburg