After about an hour's ride in the rapidly cooling winds of late afternoon, we arrived in the lodge,
Nilo
.
Khabarovsk
X
One week's all inclusive fishing trip cost $1,400. A rock bottom price of Taimen fishing even by the Russian local standard. But the lodge welcomed us, wiping off all our anxieties, with a neatly organized dining and bed rooms complete with wood stoves.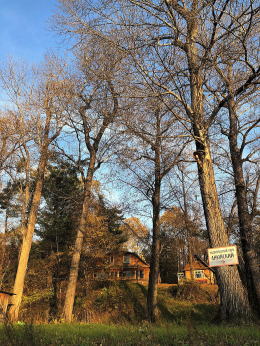 Into the bargain they prepared Banya, i.e. Sauna bath every evening (not every other evening, which is the standard fare of inexpensive local tour packages). Indeed a warm welcome, appreciated especially in the chilly Autumn nights of Siberia.
-
Next
We first visited the memorial in the outskirts of the city - dedicated to the souls of the Japanese who were detained in the aftermath of the WWII, sent to the labour camps and never made it home.
At the end of the road we were greeted by our guide Ivan. He deftly steered the boat through the maze of waterways before driving full throttle upstream.
From Khabarovsk, mighty Amur flows down north east. We headed for Annyui river, one of the tributary of Amur and located in a national park, marked by the circle on the map.
Khabarovsk, the starting point of the trip, is located at the eastern end of the continent.

6,000kms, or 8hours flight from the capital Moscow sounds rather far. And the time zone of Khabarovsk is 7hours ahead. A seriously big country Russia indeed is.
Now on to the fishing venue.

The itinerary of the trip, geared for the budget restricted local anglers, do not (cannot) involve expensive air transportation. Thankfully, the destination was not very far - only 200kms from Khabarovsk, most of the road in good condition. We covered it in about 4 hours.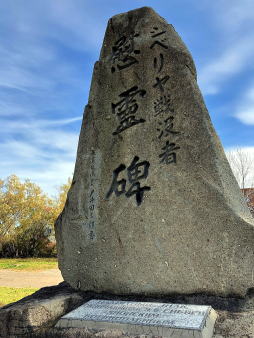 The city has a retro Soviet flavour mixed with a pinch of Asian touch. See the antique tram still at work.
Khabarovsk is the administrative centre of the Far East region with population of 0.6million. Like so many of the regional cities, statue of Lenin stands vigilant.
The 4th and the last year in Russia. Thinking back, I have come a long way from literally zero start not being able to speak Russian nor having any knowledge of the vast nation 4yrs ago. Access to the right information was never easy, and the trips were never without their fair share of troubles.

All those are now (almost) behind me repatriating to Japan in short few months, having to survive just one more trip, in Far East Siberia.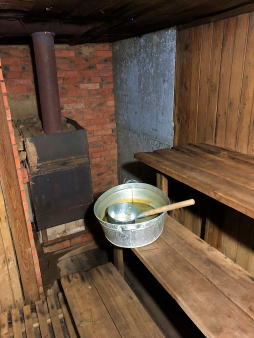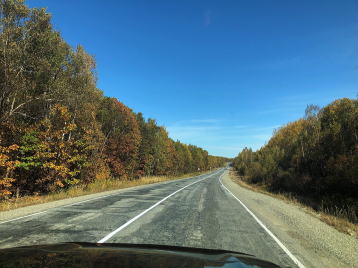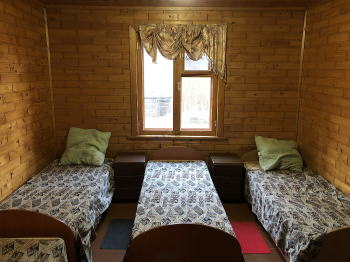 Far East in Oct '19 - 1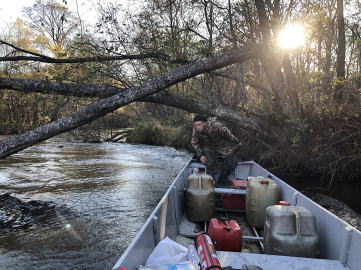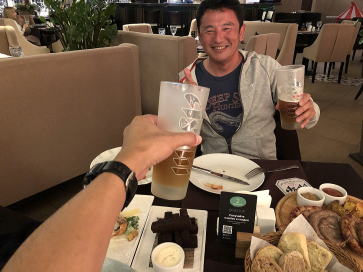 Summoned up, to share the fate with me was Captain Okamoto, of Yokohama
Seakuro
. Arguably the most competent, thus popular fishing guide in the bay of Tokyo.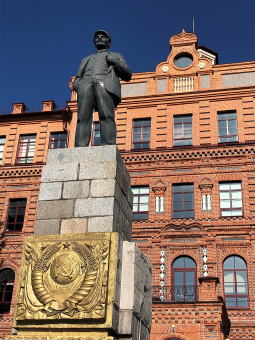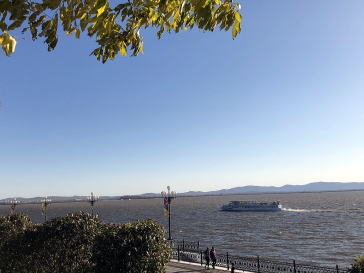 The city is fronted by the mighty Amur river, which flows down from China, the border with which lies only 20miles away.