Noooo, , , Nope, not just yet!
-
Next







Well, he wasn't joking. In fact, polar bears quite often roam about not just by the town but right inside it!

Well, Andrey , , I think we've had just enough walk by now?
While waiting for a ''quick fix'', we went for a fun sightseeing. Not yet commented on Trip Advisor, but the historic pier at the end of Lenin street is worth a special attention where you place your foot, and beach is wonderfully wild where lucky you could spot polar bears. Or spotted by a hungry polar bear if you are rather unlucky.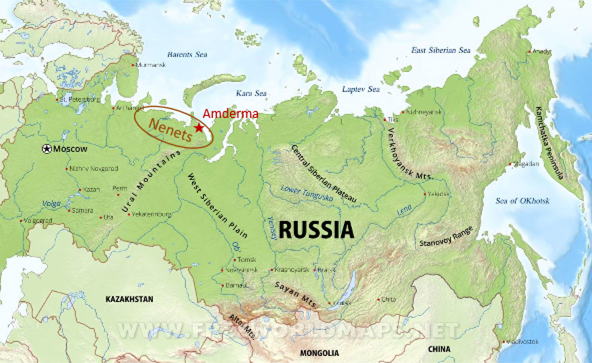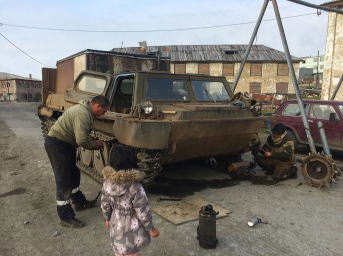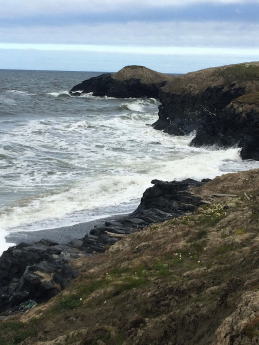 Unlike grizzly bears which normally avoid humans, polar bears - the apex predator in their kingdom - do not shy away. Loading up his rifle Andrey warns us to make sure we stay alert, not just on the hill side but on the beach side too, as polar bears could ambush us waiting in the water. Hey, , , come on! Don't make us wetting our pants ;-)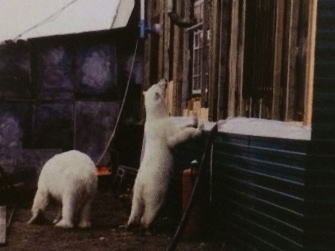 The sea at this far north remains frozen more than half the year - breaks up in June, freeze up again in October. A truly extreme place.

Well, the car must have been fixed. Before our wet pants freeze up, let's hit the road in the safety if not comfort of the Soviet tank!
We made several touch downs in small villages and 4 hours later, finally landed in our destination,
Amderma
.
Here we were welcomed by Andrey, the head guide of
Arctic Tour
, who I once met in Moscow to discuss the paperworks 8months earlier. Finally the time has come, let's hit the road!!
Not quite ready yet. Our car was having a minor problem needing a fix, Andrey explains in a light hearted tone. Alright, what kind of problem? Or should I better ask, what kind of car this is!?
Most of the expats in Moscow head down south to enjoy sunbaked beach on the Mediterranean. But we don't. We head up north. We only have small window of time to do justice to Russia.

Statue of ''reindeer brigade'' - they too served in the days of WWII, transporting arms and soldiers across the frozen tundra - offered us a modest sightseeing opportunity.

It looked eerie even from the sky, but once in town (or what it once used to be), we were shocked to see the absolute desolation.

In the days of Cold war, there were some 6 thousand military personnel stationed here, making a core of the township. But after the collapse of Soviet regime, and with the air base relocated further north, the population quickly dropped to 200. No, not a world heritage site but, interestingly, Amderma seems to have its own, well, an eerie charm - for want of a more appropriate word.
Absolutely packed and utterly overloaded, the chopper struggled for a while heavily grunting. But when it turned to a high pitched shriek, she left the ground, and slowly floated up.

Unnerving experience for us, but for those hardy people who live in the great arctic marshland, it must be like hopping on a tram. The peaceful scene painted by a local kid was our only assurance.
Here we stopped over for the night, waiting for our flight next morning. We were joined by a fishing friend Hama who flew in, despite my sincere advice to think better, all the way from Brussels.

The best we could do in a town where hardly any entertainment available was to drink - to the success of our yet another risky adventure.
COLD!!!

3hours' flight from Moscow to north east, Naryan Mar, the gateway to Arctic was, though still in mid August, nicely chilled at 10c.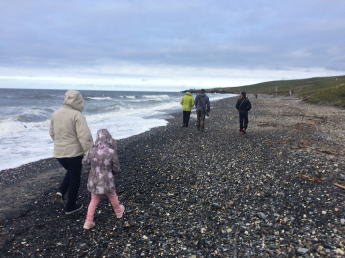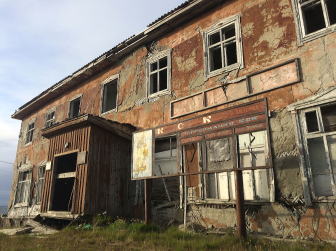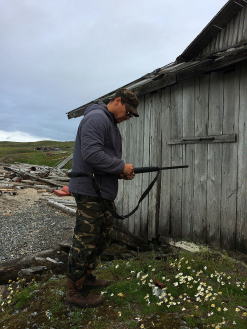 Arctic in Aug '18 - 1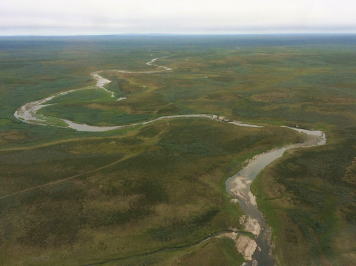 We continued our way north east. As soon as we left the township, there was only big tundra as far as our eyes could reach.

Though peaceful as it may look, the area is close to the military base and entry of us foreigners are regulated. Obtaining a permit took us good 3 months - well, not that bad compared with how it must have been in the Soviet days.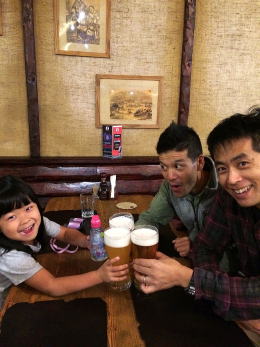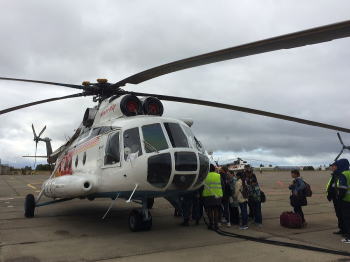 We woke up early next morning and hurried back to the airport. From here we hitch a ride in a helicopter. Simpler if we could charter it for ourselves but that would cost US$2300 one way. Well, we rather go in a public transport.

Apart from some Russians, most of the passengers were local Nenets people. Place the pointer on the pic to see inside.