After
Before
* The years of madness * 
Upon completion of his studies, he loaded up his bike with all his mobile assets he failed to liquidate, and set out on a journey around the world. The 2 and a half years' life on the road has become a small legend of some, and big worries of his parents.

* Rehabilitation *
Labeled as a revolutionary, rehabilitation to the conformists' society was anything but smooth. However, as a havoc of cosmic force would have it, he managed to pick up a job and settle down. The future? Fish only knows.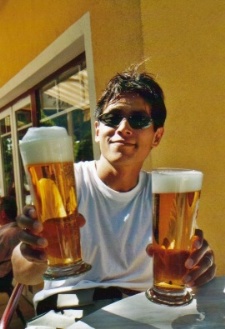 *Why 'Jack'* 
An O.Z. lady, too lazy to bother with his classy name of Japanese origin, conferred him with the most functional name she could think of.
More than a decade has passed since. Not yet a King nor a Queen, the same old Jack he still is.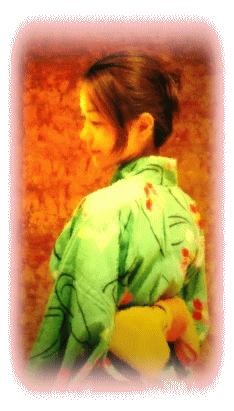 * Frau Sayuri *
Full-time Hausfrau and part-time Angestellterin, qualified illustrator (specializes in animals) and weekend angler. Sayuri's life in Europe is full of fun and excitement! Much more than that of her slaving husband's for sure.

* Cat *
A big bad beast by name of Cookie is her home cat. For details, please see her own web page.
* Fishy CV *
Guided (forced) by the cosmic force of a kind, she was initiated to the world of fishing in '98. Graduated a Bass fishing academy shortly thereof, she then stepped onto the advanced degree of flyfishing for trout and salmon.