The great Ichoh tree of Tsutsuga. Estimated to be 1100years old, the old tree is like a protecting saint of the shrine of the same name.

Come mid November, the tree entertains us with sumptuous explosion of gold, as has been doing in the past millenium.

Hidden deep in the chugoku range there are handful decent sized lakes, too.

Many host humble population of trout, and provide a great get away for canoeists.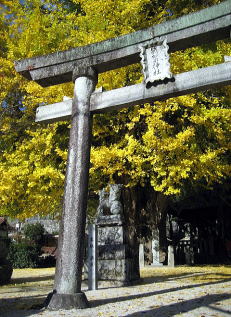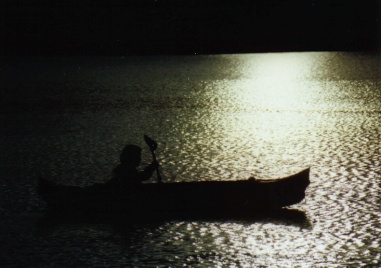 Kagura dancing is a folk art performed to entertain Gods for the year's harvest of 'five food crops'.

To ensure the succession of the tradition, people in the area hold annual Kagura performance for the secular audience also.
You can tackle the climb in the wilder "north face" too. The area is called Nakanokoh, as remote an area as you can get in contemporary Hiroshima has to offerk.

Thanks to its lack of vehicle access, the area escaped the major deforestation that occurred after the WWII (mostly to produce charcoal), and the priceless asset of wild beech woods were saved to survive many generations to come.
The view from the summit.

To avoid the heat of the summer we left the campground short before sunrise. As we reached the top an hour later, the sun was just coming out, dispelling the damp morning mist.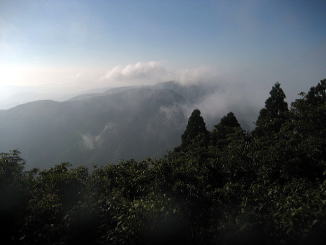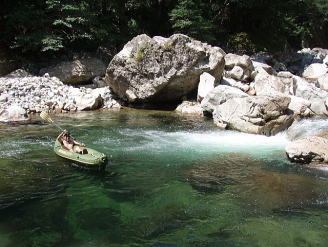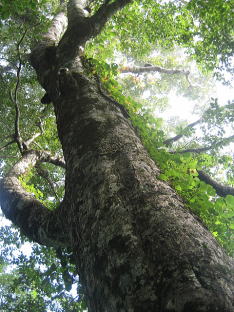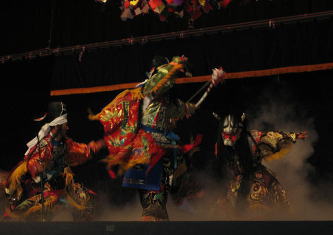 And you may well wonder where exactly all this starts? Come visit here Mt. Osorakan (named after a legendary guardian of Buddha). At 1346meter above sea, it is the tallest peak of Hiroshima, or West Chugoku range for that matter.

On its southern slope you will find a ski gelande which works as a climbing route in the warmer seasons. As you approach the summit, the path goes through thick woods of beech trees.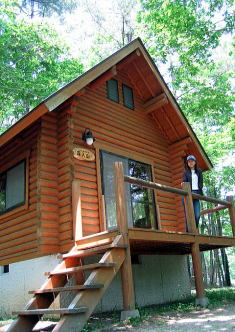 At places the trails are interrupted by most impressive free standing cliffs. There you can hitch a ride in a small canoe, which in itself is a great fun.

In the glass clear water you may spot one of those elusive giant salamanders!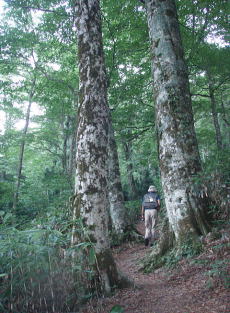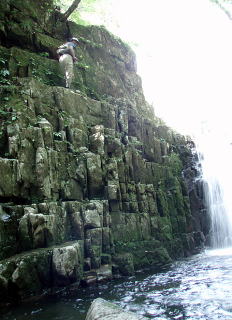 Even in dead of the summer when you would be melting down in down under, the world up here is cool and fresh.
The end of the 7kms trail sees the beginning of the untouched world. With numerous waterfalls and great rock formations. This is where a man and the nature can enjoy deepest intimacy.

Due to the poor access, hardly any regular fingerling release common in more accessible part of rivers. The density of fish not as high as one may expect, but you find quality here.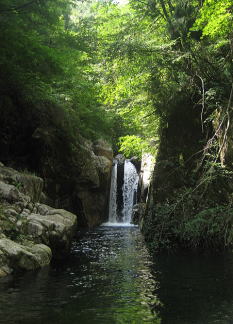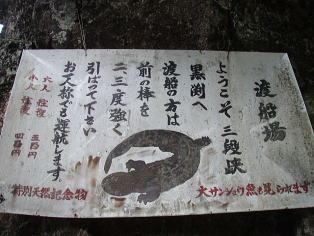 Right on the boundary with neighboring Shimane sits the township of Aki-Ohta. The rugged terrain is definitely one of the most picturesque of all Hiroshima, with the star attraction being the Sandankyo (i.e. three steps) gorge.

The main river that runs through the gorge is river Shibaki, and along its length you can visit such picture perfect natural formation as Kurofuchi pool, two steps falls, three steps falls, etc.

Sandankyo & Osorakan