Bathing in its 'tree stump tub', is a sheer pleasure after a hard day out.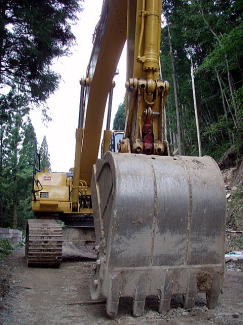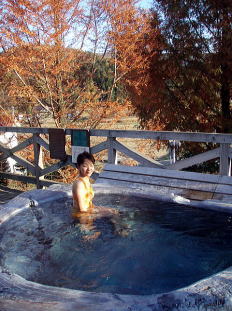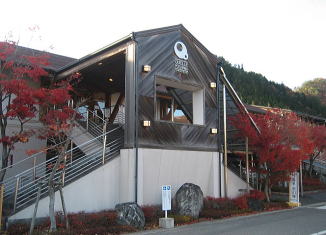 Despite all these heavenly gifts, Yoshiwa is also under a threat of exploitation.

Overruling the protest of activists, the project 'Hosomi valley mountain road' was approved in Nov. '06. Do we need two-lane paved road in the middle of a pristine nature sanctuary!?
An old beech tree.
The last stretch to the summit is a wide open bamboo bush.

On sunny days you can even enjoy the distant view of Seto inland sea.
Megahira hotsprings
is a quality lodge with modern spa facility. Try the unique wood chip bath (utilizing heat generated by fermenting wood chips) or feast on the array local specialties incl. trout, horseradish or mushrooms.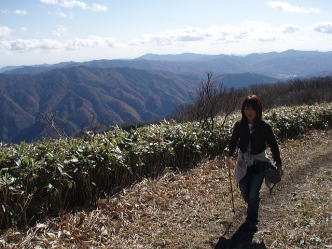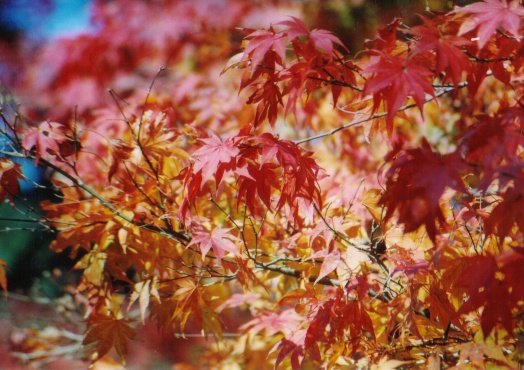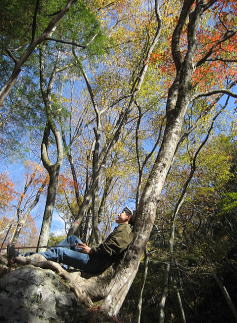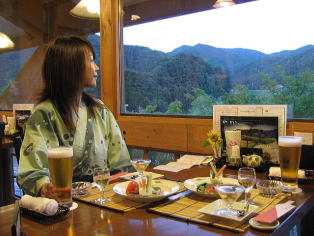 Jippoh-zan or Mt. Jippoh is our favourite trekking destination.

At 1318m above sea, it dpes not to match Mt. Osorakan some 20kms west, but the panoramic view from the top lives up to what the name in Japanese implies - views in ten directions.

A stay in summer has its own charm, especially the long twilight hours.
Not the cheapest option but for the quality and soundness of it, well worth a night.
-
Back
Yoshiwa has long been a major village in the Chugoku range with rich history of thriving forestry industry.

Wandering deep into the mountains, you still find fading footsteps of woodsmen and hunters who lived off of the woods.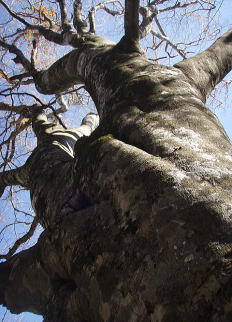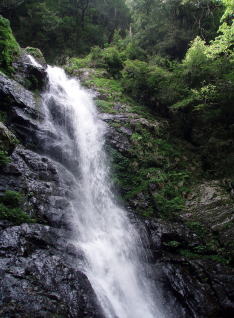 Maple trees do not mind moist soil and can often be found waterside. Up here, where the day / night temperature fluctuates wildly, they produce gorgeous display of autumn red.

Many years must have passed since the last man crossed this wooden bridge.

Very slowly it's sinking into the depth of time. Or the time itself is crystallizing in a shape of moss covered old bridge.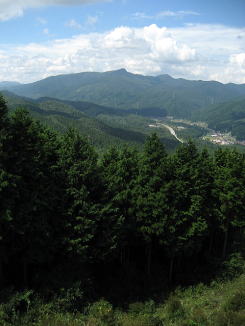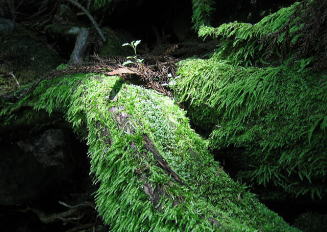 Village of Yoshiwa.

Rural towns in modern day Japan tend to carry forlorn, run-down images, but as far as Yoshiwa is concerned, due in part to the valley's airy, wide open setting, you'd immediately notice its sunny touch.

There are numbers of famous sights, such as Jakuchi-gorge, Seto-falls to name a few, and nowadays well heeled Hiroshima people seek their holiday houses up here.


Yoshiwa & Jippouzan