Wonder what Sayuri is doing?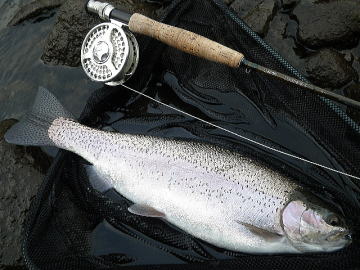 Many a decent game right next to Hikawamaru, a famous boat and tourist attraction in Yokohama bay.
Mid Oct.

A business trip to Tokyo is never complete without a day hunting down those urban seabass.
Not a bad reward - chunky 47cm rainbow.
-
Next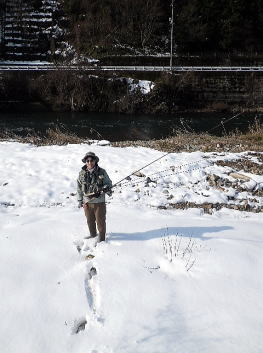 December

Wading in the fresh snow is a fun in itself.
Again we got lucky with the arrival of rain clouds, which often triggers salmon's migration. We managed to nail down several heavy weights.
Oct. 10

Casting to the elusive black bream down at the mouth of Ohta river, Hiroshima.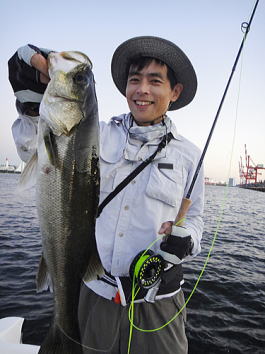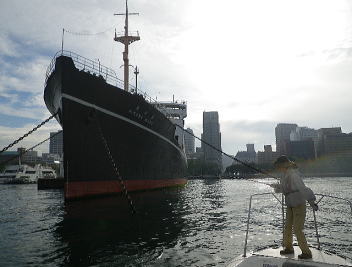 Sept. 16

Flew to Hokkaido again, this time to fish Shiretoko in autumn.
Migration of the fresh pink salmon was still on. Awesome fun on a light tackle.
Watching a giant salamander.
Sayuri's last fish of the season was a solid Gogi char of yet another ''almost 12inch''.
Camping by the river is our favourite pastime this time of the year.
Black foam ant is the order of the day. And chunky Gogi chars are happy to show their faces.
End Aug.

Back in Hiroshima. If only to get away from the sweltering heat of the lowland, we took every opportunity to visit the streams.
Aug. 16

We visited Chuurui River just after a spell of solid rainfall. The migration of Pink Salmon was running thick.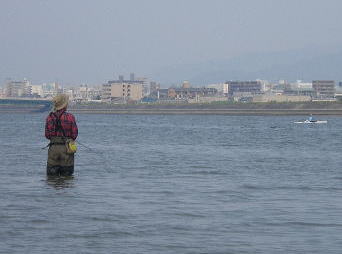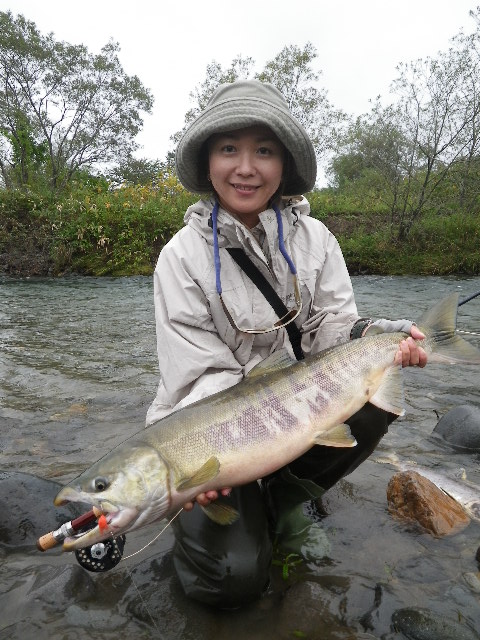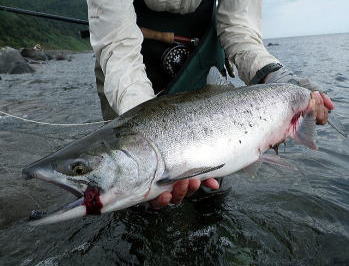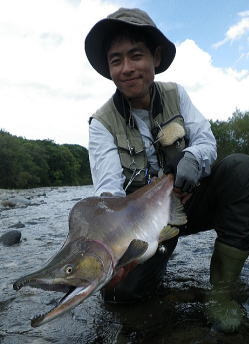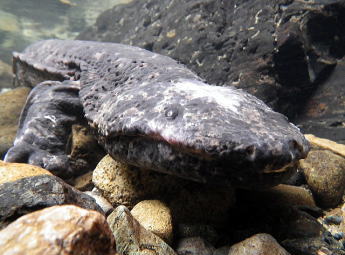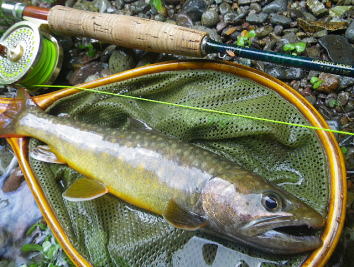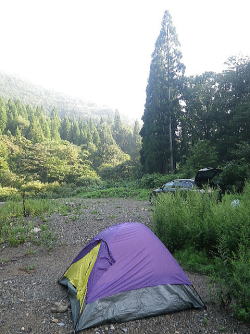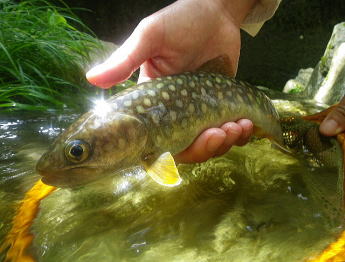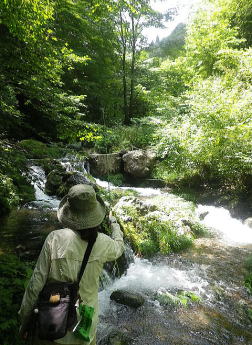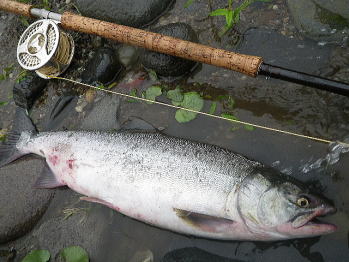 Regular rainfall kept the fish active. Only up to 11inches but numerous Gogi char kept us busy the whole day.
Aug. 14

Intercepting Karafuto Masu, i.e. Pink Salmon on the rocky beach of Shiretoko, Hokkaido.
July 30

Streams of Yoshiwa in the height of summer.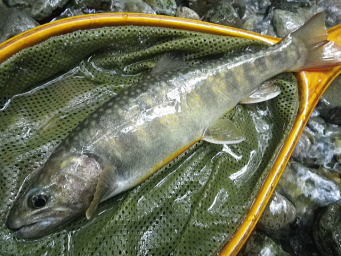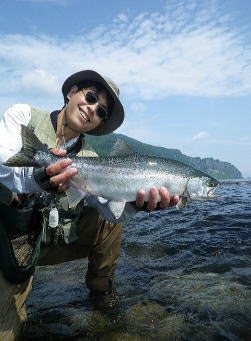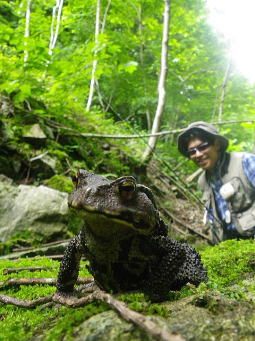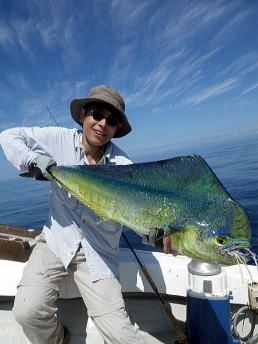 My 12wt outfit deserves work out once in a while.
July 16

Another annual outing of ours, Mahi Mahi hunting out in the Pacific. Blessed with a nice hot summer day.

A precious haven for all Japanese flyfishing enthusiasts, lake Akan.
Beautiful prize of the Pacific ocean.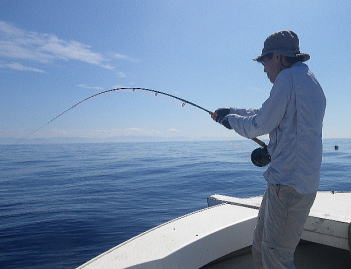 July 9

Back in our playground north of Hiroshima,
the stream was now in a summer attire.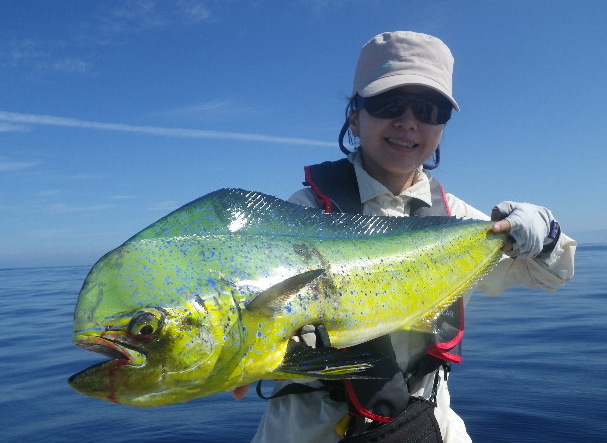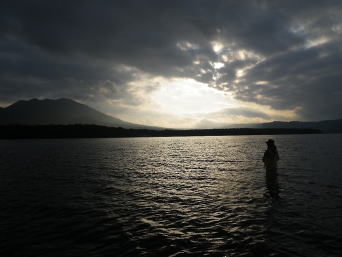 June 4

Visited Sandankyo gorge, in the north of Hiroshima. Several lovely Amego gave us enough entertainment we needed.
May 21

Back from Australia, we went scouting in Lake Yasaka, hoping for some ''after spawners''.

Apparently a tad too early. Not too many Bass in the shallows yet. Place the pointer on the pic to see what welcomed us instead.
Silver slab of the mountain stream, handsome Amego there to greet us.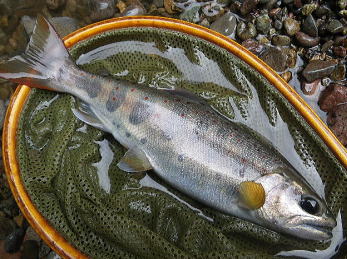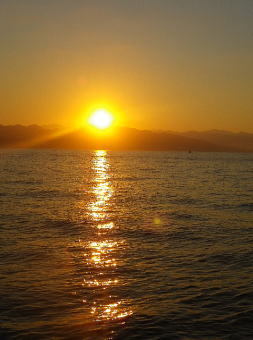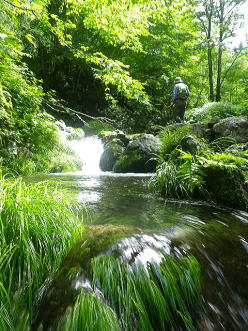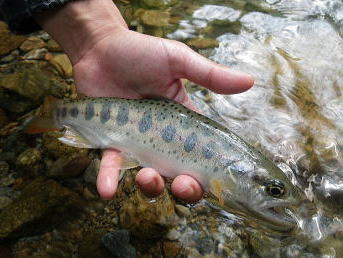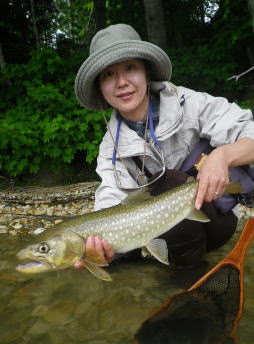 End June

Our annual outing in Lake Akan, in the north eastern corner of Hokkaido.

Fishing wasn't too easy. Rather challenging in fact. But our persistence eventually paid off.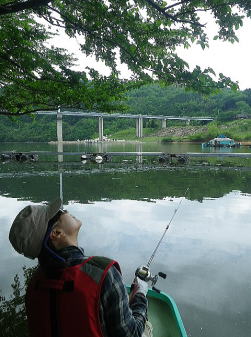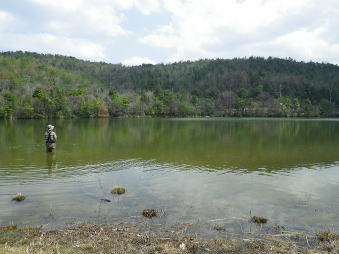 April 9

Casting to early rising Largemouth bass in the lowland lake. A few nice fish sighted but none active enough.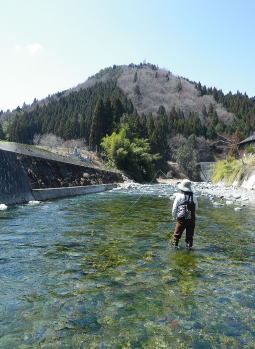 April 6

First outing to Yoshiwa, north Hiroshima. The water being still 7degrees. Shivering cold and crisp is spring of Yoshiwa.

'11 highlights