One of the local delicacies is smoked bonito. Worth visiting Kohchi even for a plate of it alone I tell you.
The city is known as the birth place of Ryoma Sakamoto, a famous personage and revolutionary Samurai who, ironically enough, played an instrumental role in ending the old fashioned Samurai rule.
Clustered in and around the market place are many more restaurants and eateries that serves freshly cooked meals.
Another positive aspect of fishing in Tei is its proximity to the urban entertainment. Kohchi is a friendly city with a somewhat nostalgic charm. Rambling about the downtown in the evening is a pleasure we really look forward to.
For a more secular taste, a visit in the Hirome market place is a must.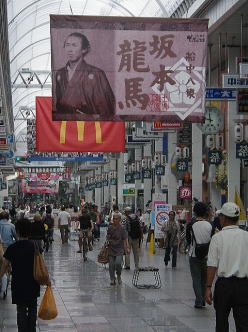 Right in the center of Kohchi stands the historic Kohchi castle, dating back to Edo era in the early 17th century.
The city is rich in history and there are centuries old shrines and temples scattered around the downtown.

Statues of fox are often seen at the entrances of Inari shrines. Place the pointer on the pic to see what we found on the back of his fluffy tail.
The boat Hisyo is rather compact.
Perfectly suited for three lure anglers,
or two flyfishers fishing together.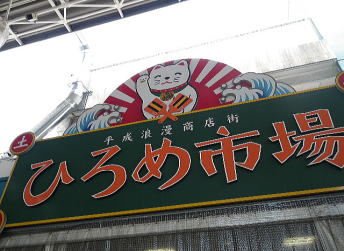 A very fun weekend trip to mark the arrival of the high summer.
-
Back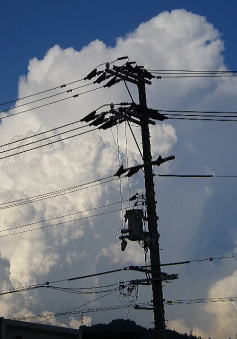 Pacific in summer '10 - 2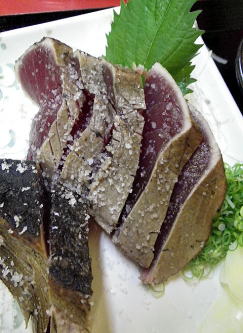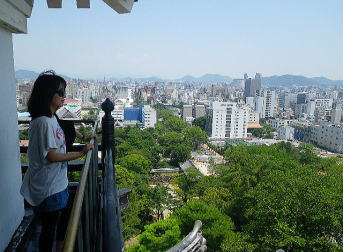 Tempted by the cloudless blue sky we climbed up to the top of the castle.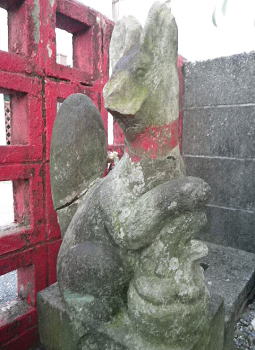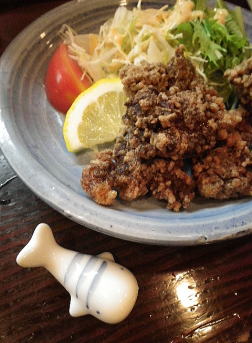 Numerous well managed restaurants in the downtown serves traditional local cuisine.