Michino eki, literally, ''station by the road'' are popular facilities for road travellers to drop in for a rest. Hundreds of them are there in Hokkaido, and the one in Urahoro was entertaining in variety of ways.
-
Next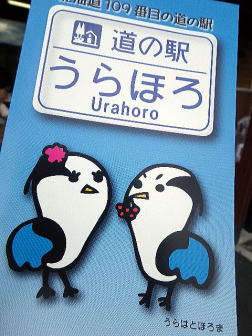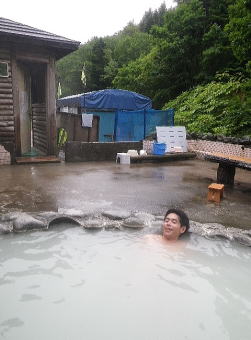 Having had just enough fun we called it a day early - to dip in the volcanic thermal bath of Kawakita onsen. Anyone can enjoy it free of charge - great treat, though a little way off of the paved road.
We took lodging at Kushiro royal inn. No hints of royals anywhere but it is a cheap & cheerful place with great free breakfast.
The charcoal grilled barbecue at the Kushiro river's waterfront is a must treat for all.
Thanks to the rain overnight, chuurui river had risen with lightly turbid water - exactly what you want for successful salmon fishing. And Sayuri was quick to prove the case.
Washo fish market 3 minutes walk away is arguably the best place to send some fresh crabs home.
Two hours' sleepy drive took us down to Kushiro, the center of eastern Hokkaido.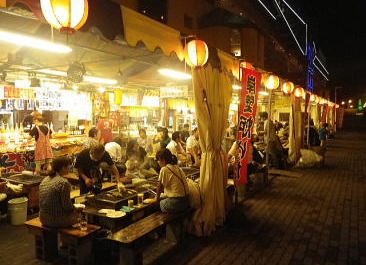 In the afternoon we fished the pool at the bottom of the C&R section just above the Chuurui bridge.
Because it is C&R only, we anglers should play it hard and release the fish as quickly as possible. To subdue the fish in swift currents you should fish a little bit heavier than in the sea. Mono tippet of 14lb is the right choice.
Summer is short up there.
A day of good rain can signal the beginning of autumn.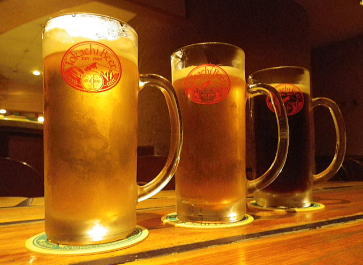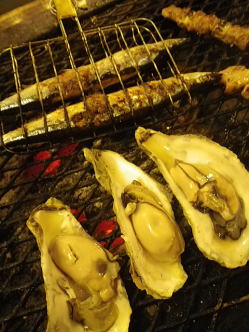 '11 H'kaido in Summer - 5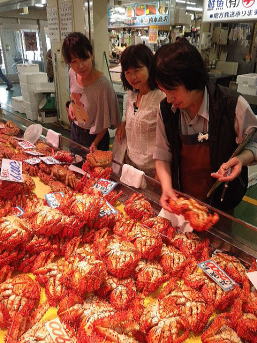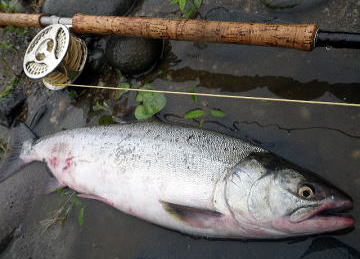 The fish of the day was a silver bullet of 64cm.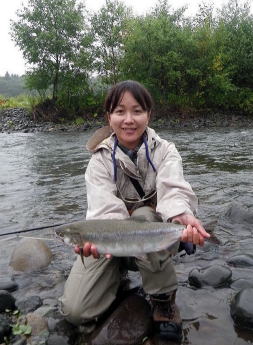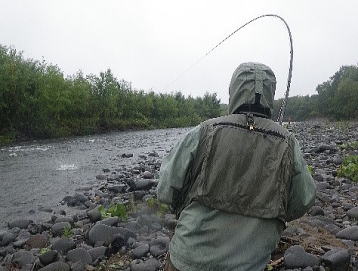 The important thing is to keep constant side pressure at all times. If the fish charges downstream, the angler should also step down to regain the position from where side pressure can be applied again.