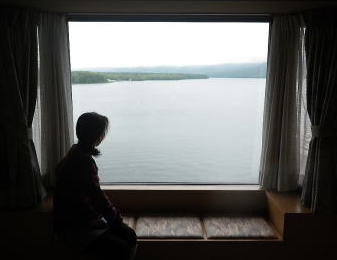 This time we took lodging at Hotel ''Hana Yuuka''. The view from the room was so enticing we couldn't really relax.
Next
A chunky Amemasu of 58cm in length.
All you do is to cast a mayfly imitation and wait for a fish to rise.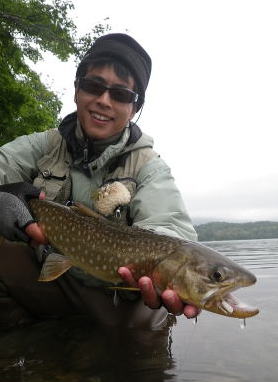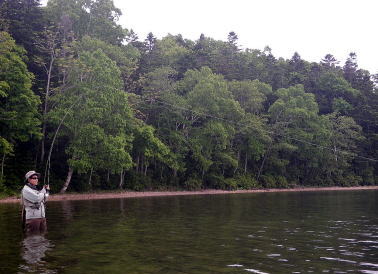 Thanks to the cool weather we didn't have to wake up in inhumane hours like 4a.m. (which usually is the case in this season mind you!!) Instead, we could enjoy a leisurely breakfast at 7, still harvesting our share of fun.
Walking the woods back to the hotel is part of the fun - especially so after a good session.
A wild beauty native to Akan.
Landing in Kushiro we were shocked to breath the chilly air at 9c. What a change vs Hiroshima where the mercury was hitting 30 already.

Even then we could spot odd Monkage mayfly here and there. Summer is nearly there.
The little restaurant 'Nabe Kyu' across the road from Fish land make great treat for the hungry flyfishers. Bowl of fried Wakasagi, i.e. white bait, is a favourite of ours.
The flies we prepared for the trip - unashamedly big mayfly imitations.

On the surface we could often spot shacks of mayflies floating by. Not all the Amemasu did take our floating offerings but their attention was certainly fixated to the surface meals.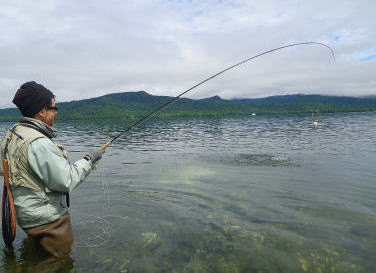 We waded waist deep off the rocky point called Bokke. The easterly wind helped us condensing the fish activity in narrow strips of windlanes.
After check in, we walked down to the shore. The water was about 12c, no contact from our sweetheart.
Our annual visit to Lake Akan in Hokkaido. Following the theory we timed it this time to the weekend over the summer solstice.

What we didn't expect was the approach of unseasonable twin typhoons, barely missing our flight in the morning of June 20th.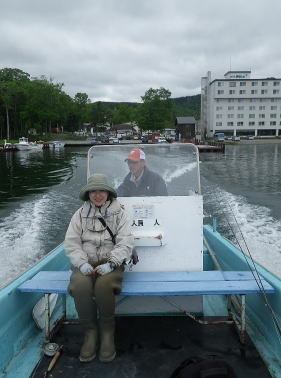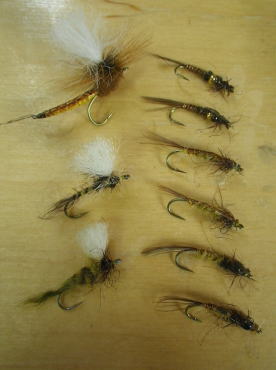 The next day was nicely cloudy. We asked for a ferry portage (no reservation needed. Just drop in Fishland anytime) to Ohshima island, one of the productive Amemasu spot.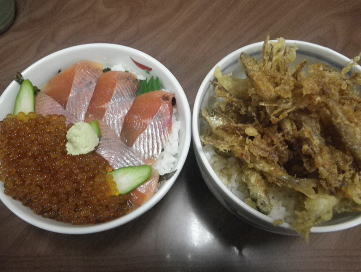 '12 Akanko in Summer - 1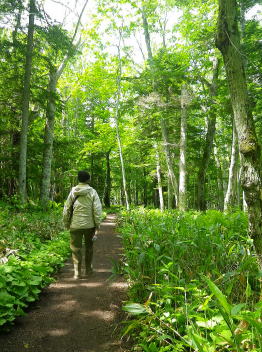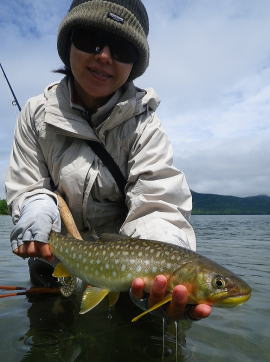 When the sun breaks out, insect activity rose up - so did that of the fish.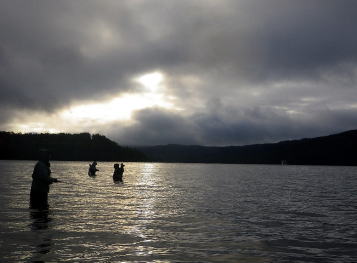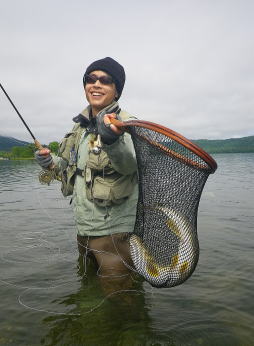 The typhoon passed us by overnight, and the morning next dawned in a decent condition. Mayflies were starting to hatch, and I managed to net the first char on a #10 floating nymph.