Small rockfish offers angler a modest distraction during the fishless hours.
Pink salmon in the early season is a hit or miss affair. They are the biggest, freshest fish that fight undoubtedly the best, but their school tend to be smaller and fewer than in the latter season. We got lucky on this day.
Back in Nakashibetsu we dined at our favourite restaurant, Sazan. We can never get enough of the delicately prepared dishes they serve.
-
Next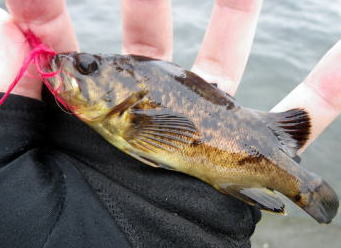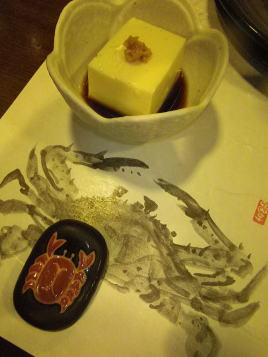 Soon afterwards Sayuri too was into her game.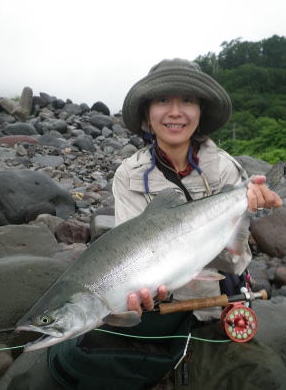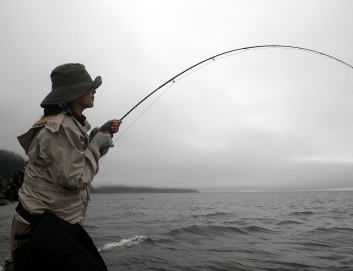 A nerve breaking battle lasted for good 15minutes, resulting in a silver buck salmon of 67cm in my hands.
In the short breaks of rain we walked down to the rocky shore where a small stream runs into. Only a few casts into the game, the line came tight, and starting ripping through the gray water of the Pacific.
Another indoor option in the town of Rausu is newly opened visitor center. The star attraction here is the replica of a giant whale skeleton.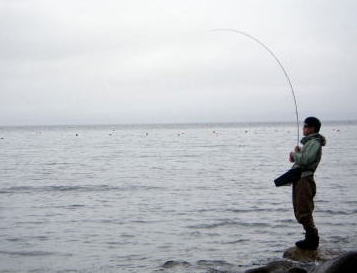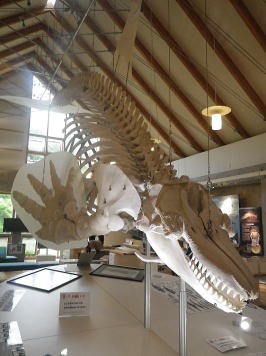 Because we flew directly in (as opposed to drive + ferry boat trip that we do in usual years), we had 12 full days to spend in the area. Visiting new venues at leisure gave us such great enjoyment.
Our usual fishing base in the region, Nakashibetsu town welcomed our visit with their annual obon folk dance festival.
The drive along Mt. Mashu was breathtaking.
Away from the oppressing heat in the mainland Japan, the air was cool at 21c. A perfect condition for us and for the trout.
And luckily enough, we were blessed with a chance encounter with Sakuramasu, sea run strain of Yamame trout.

Yamame fries hatch in the upper most reaches of rugged streams. The strong ones remain there, bullying the weak ones i.e. smaller brothers and sisters. The weaker ones have no choice but to run down to the ocean, where they find the sea of plenty. And two summers later, they come back to their native streams, in a massive bodies not unlike salmon.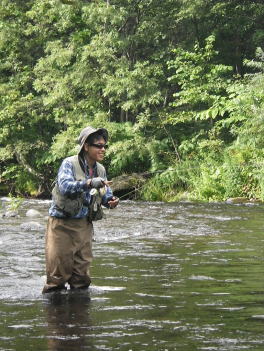 Gin clear water rustling thru the lush green valley.
Sure enough, rainbow trout in the 20'' league lined up to pick up our featherly offering. If there is one river that constantly demands a solid 5wt rod, it is here Akan river and its well tended C&R zone.
Unlike usual summers we decided to fly into Hokkaido directly from Hiroshima this time. What didn't change was our first stop in Kushiro - fish grill on the waterfront.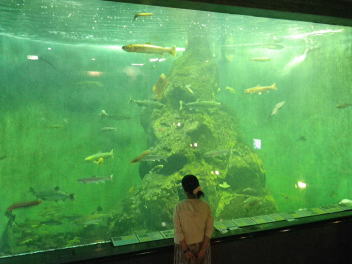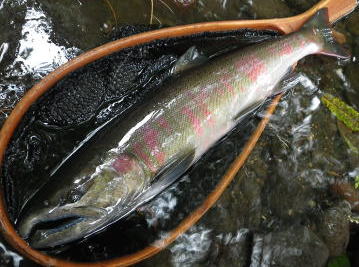 Good weather didn't last long as a strong low pressure front moved in. One of the few indoor options in the area is Shibetsu Salmon museum. (of which we are frequent visitors more than we really like . . . )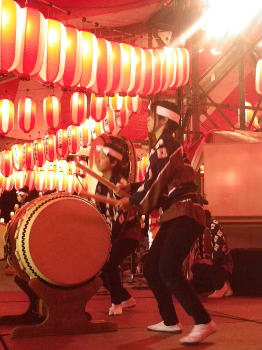 '12 H'kaido in Summer - 1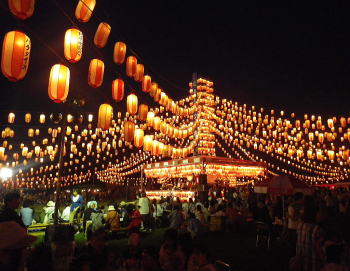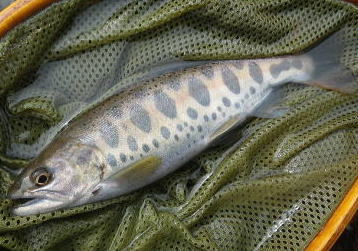 Small yet chunky Yamame trout kept our dry flies constantly wet.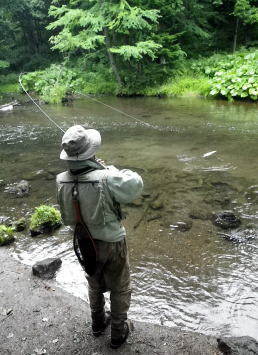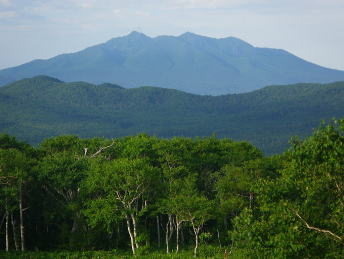 Next day the weather recovered. We began working on the theme of the trip - exploration of streams we hadn't yet visited before.