We took a lodging at ''
Geisei Mura no ie
'' on a nearby small hill overlooking sugar cane field. A glass of cold bear is the greatest reward at the end of a good summer day out.
-
Next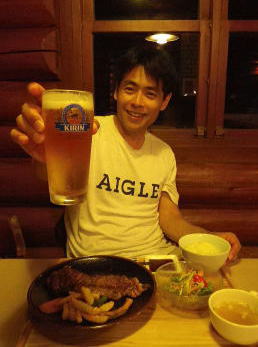 An average size female Mahi.
The best fish of the day, 125cm male Mahi for Sayuri.
Their activity level was not at its peak yet on this day. While they could hardly resist the commotion of chunky lures, only three grabbed the flies I presented.
Again we chartered the game boat
Hisyo
.
In the background you can see the spring bridge, the landmark of the port, ''Tei''.
Too heavy for Sayuri to hold by herself.

Casting a popper (working as a teaser man for me) the whole day, Sayuri ended up dealing with over 20 Mahis this day - including 3 that exceeded 1m in length. A blue ribbon fishery even by the global standard.
A good male Mahi for me too.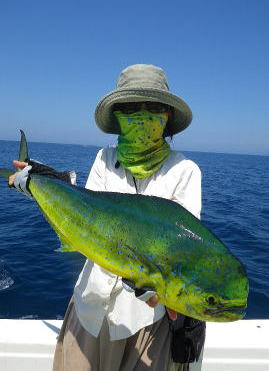 The first hit was on Sayuri's popper.
A perfect day out in the Pacific. A short 20minutes boat ride took us to the first 'Uke' - fish attracting buoy of traditional style.
End of July. Our annual outing to Kohchi in pursuit of Mahi Mahi, locally known as Manriki.

Spent the night before in down town Kohchi, which boasts colourful night scenes with an unique taste.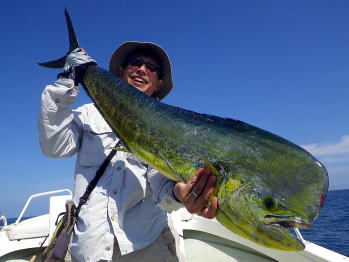 The fishing boat Hisho received an upgrade - now with a small yet functional toilet cabin and a widened casting deck.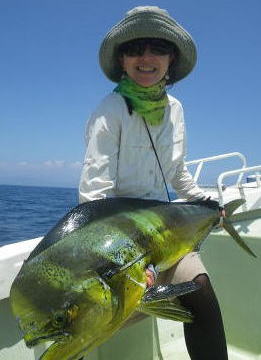 Pacific in Summer '12 - 1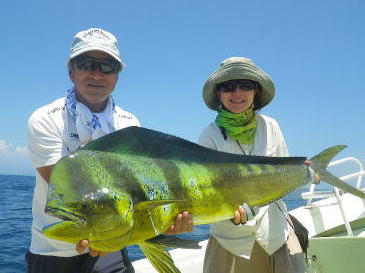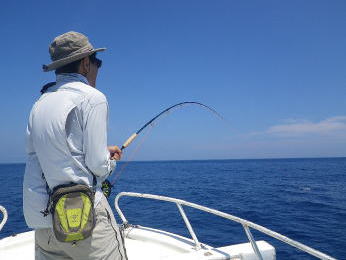 My TFO #12 also at work.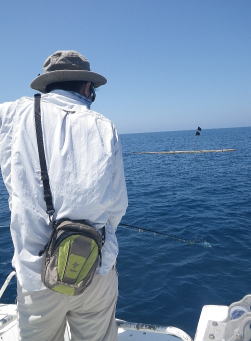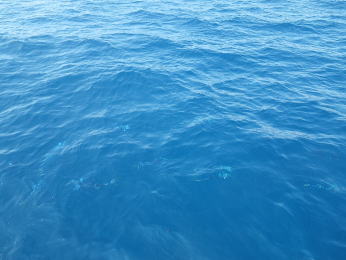 The sea was teeming with life - scores of Mahis shooting about in every direction. Those curious creatures must come check out every lure or fly thrown in.