Mid October, went out again in
NAKAMARU
to nail down some more Buri. They had been biting well till the weekend before, but somehow shut down as we went around - such happens often with this fish, on and off, very difficult to predict.
So we changed our target to saber fish. Which are very numerous in deeper part of the sea (usually 60-120m) and very good eating - one of the tastiest table fish.
-
End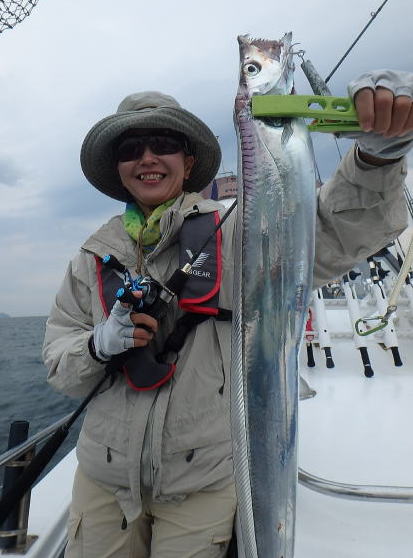 August, our annual visit to Kohchi for Mahi Mahi game. Not many fish this year but we enjoyed some serious tussles anyway.
I ended up taking care of a . . . rather familiar face not what I hoped for. Yet another place I must come back again some day.
End of August, to Genkainada, north of Kyushu.

This was my very first trip to this famed bluewater game field. Here they target bluefin tuna - as well as yellowfins and other pelagic species. Not an easy game, partly because of the unpredictable offshore weather, but if you hit a jackpot, it will be a serious jackpot

Well, my first visit was not blessed with such fortune. My boss, a GT expert did well catching the one and only Bluefin for the day.
Though I came prepared with a lovingly tied squid flies, and seabass did come have a look, they refused to take it.

We had to rely on lures, there we could net several nice ones.
Mid October

Went out off the industrial harbour of Iwakuni, hoping for sardine balls and hungry predators.

The morning session opened up with a nice seabass on my popper but, somehow the rest turned out rather slow, with occasional breams and seabass but no sign of bluewater speedsters like those we encountered here a year ago.
Watermelon after a hot day out.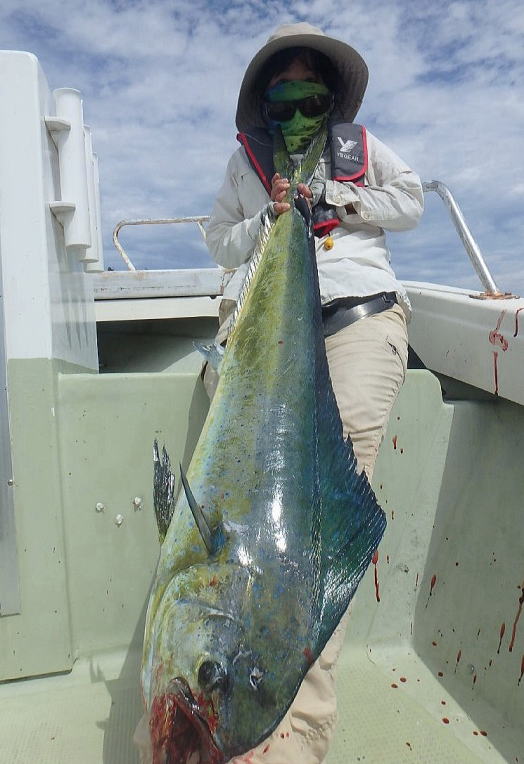 Mid June, we went out in a boat
NAKAMARU
to fish for the bluewater games. It used to be rare to see Blue runners in the inland sea, but with the global warming and change of climate, more and more of blue water fish are making their way in.
Action was fast and furious. In the short few hours' session all of us boated these hard fighting fish. Having had enough of them on jigs, I switched to a top water outfit. Casting a pencil into the sardine balls, with a twitch or two, Baaang!!
May is a month when snappers come into the shallow water and start feeding actively - preparing for spawning in the early summer.
We went out in a game boat
SeaStone
, not in Kagawa, my hometown in Shikoku.
Activity was high on this day, Sayuri hooked up a 53cm on her second drop and I later hauled up a 58cm, both tagged and returned alive.
We started late this year, and it was already end March when we ventured out for our first boat fishing.

As I noted in my 'Journal' chapter, seabass in early season are feeding on baby squid, which are attracted to the lights. In a boat we went around checking likely places - shipyard and factories.

There were good number of fish but they all seemed reasonably educated already. Much lighter than landbased fishing but fishing pressure was certainly there - not only this boat but a couple others had been doing nightly errands since end January.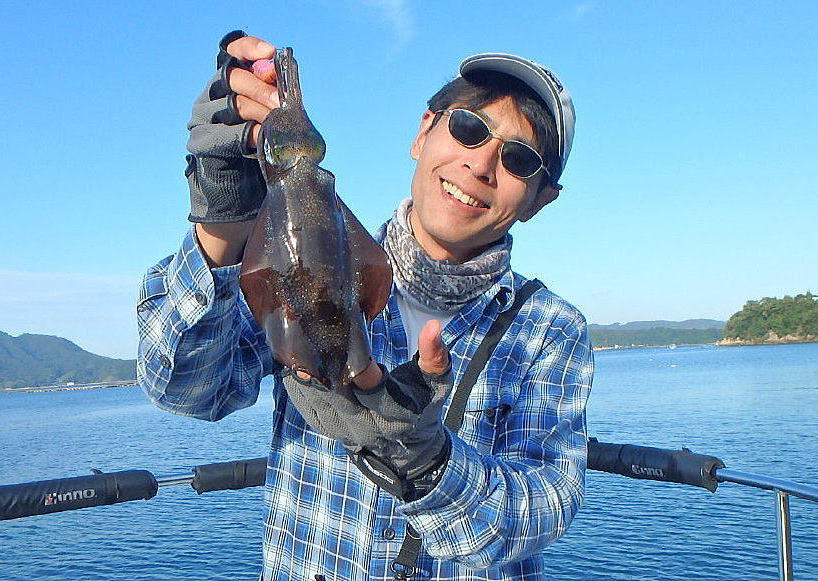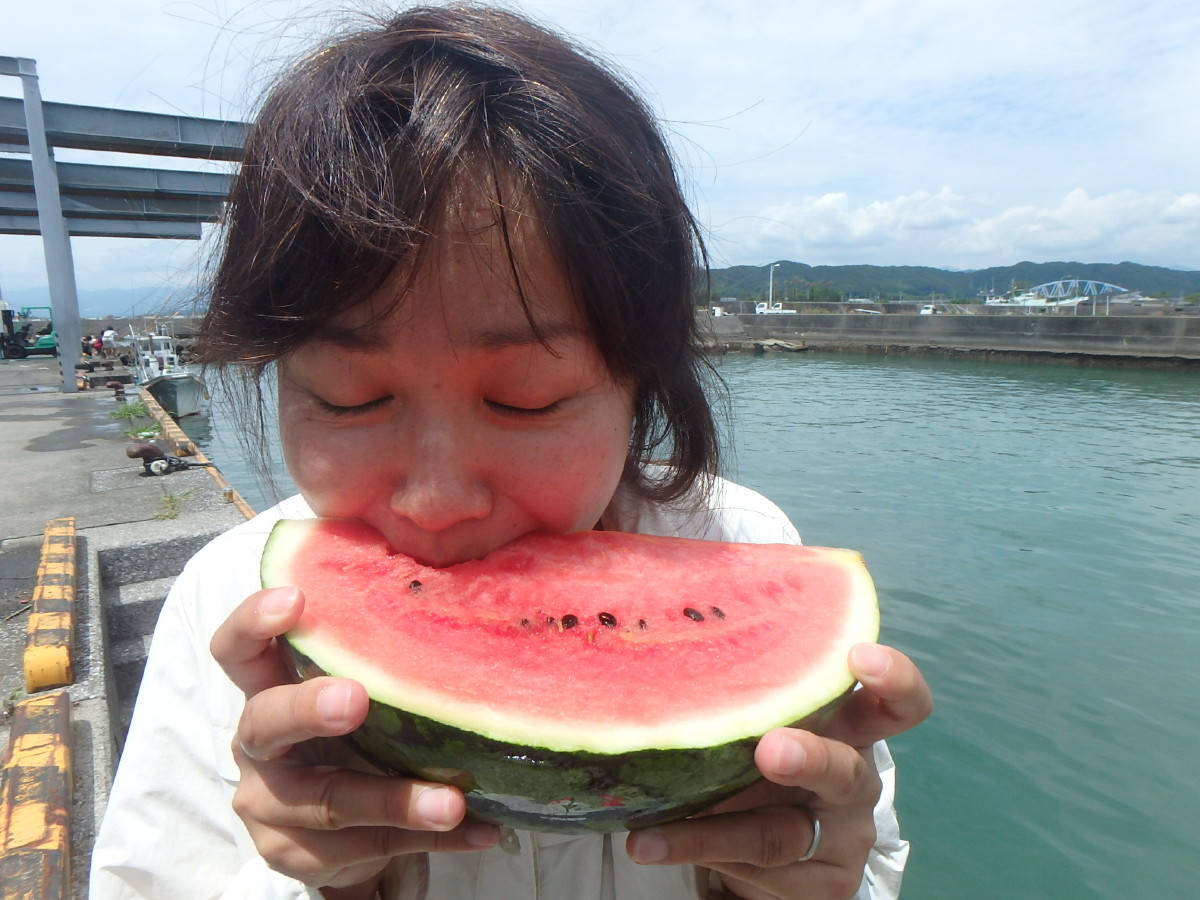 Reluctantly, we switched to squid games around Suo Ohshima islands.

Squid were reasonably numerous (way better than the previous year) and sightfishing is fun on a sunny afternoon.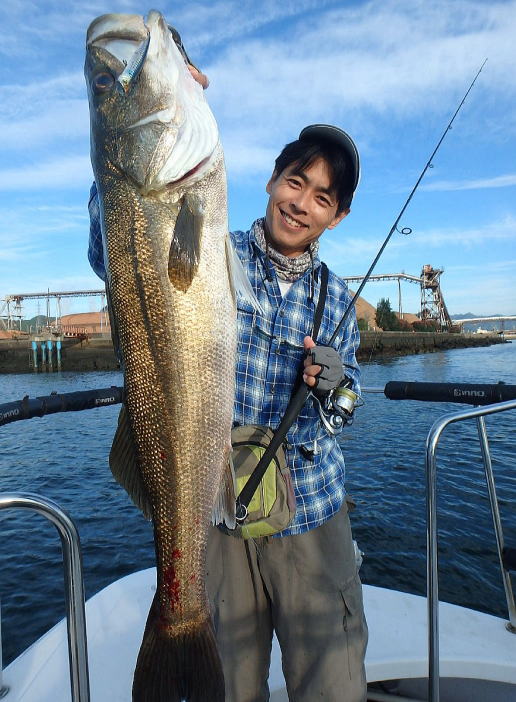 Boat games of the seasons in '15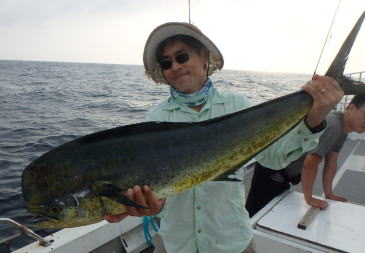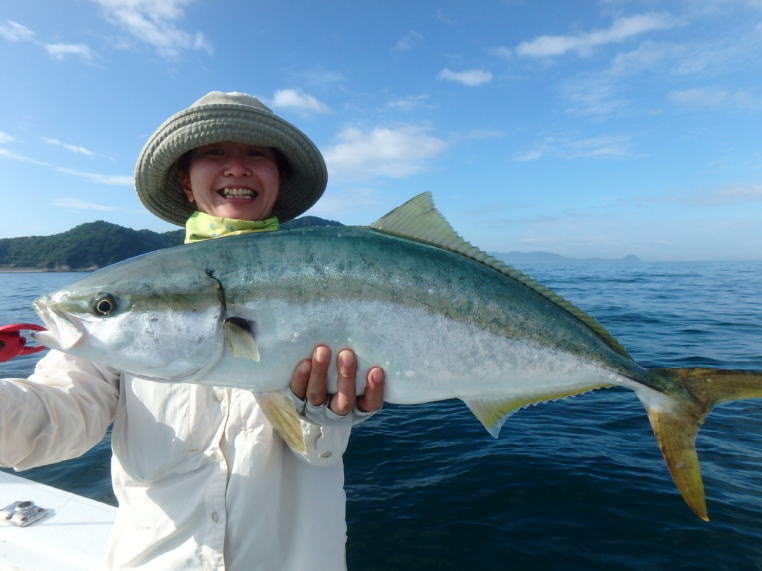 Sayuri is never a big fan of jigging, as it's tiring for her to keep jerking jigs hours on end. But here she didn't need to exhaust herself jerking. Fish were quick to come tire her before she could tire herself.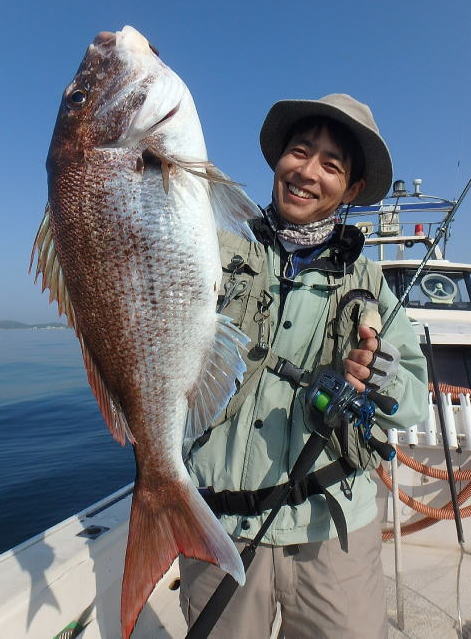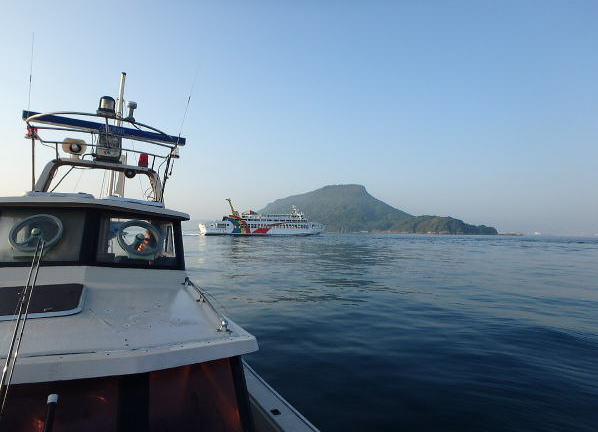 Fishing right in front of my home town, with the ferry gliding into the port of Takamatsu. A very peaceful time in a perfect weather.

It was my dream as a kid to come out in a boat to fish here. Chartering a boat seemed impossible for my pocket money. Now at least I'm doing well enough to do that. One of the few good things about aging I suppose.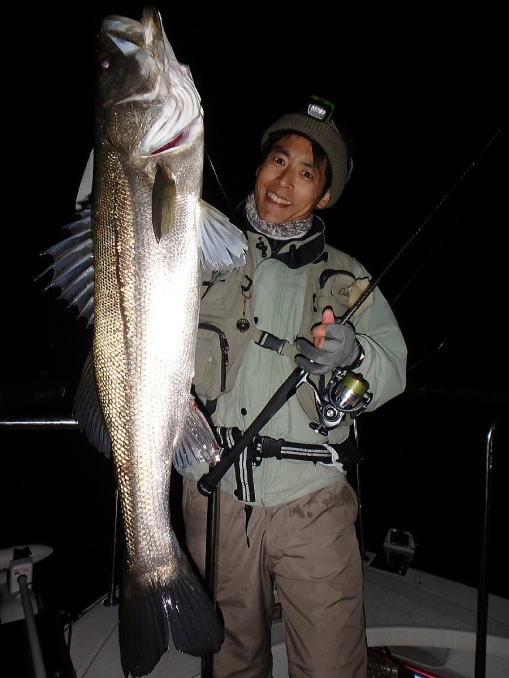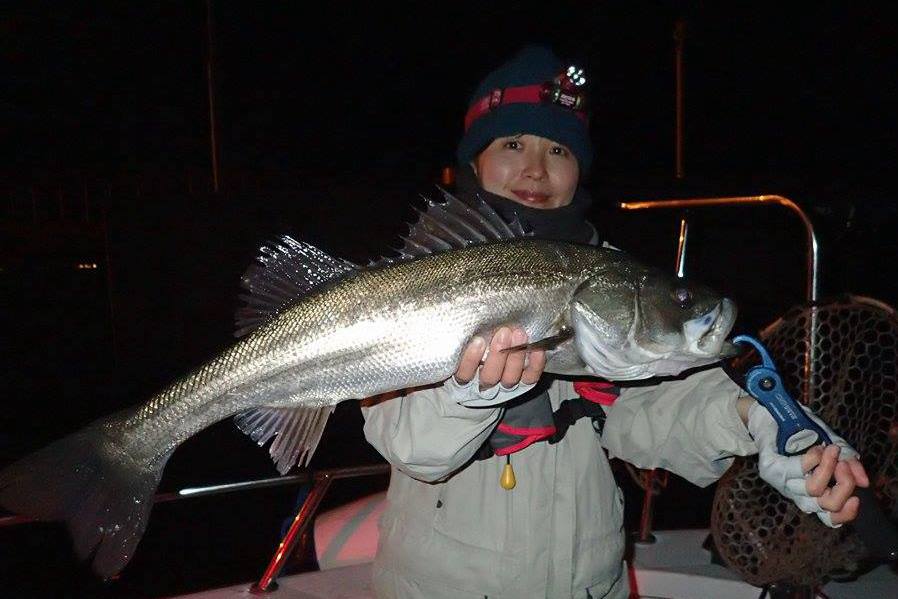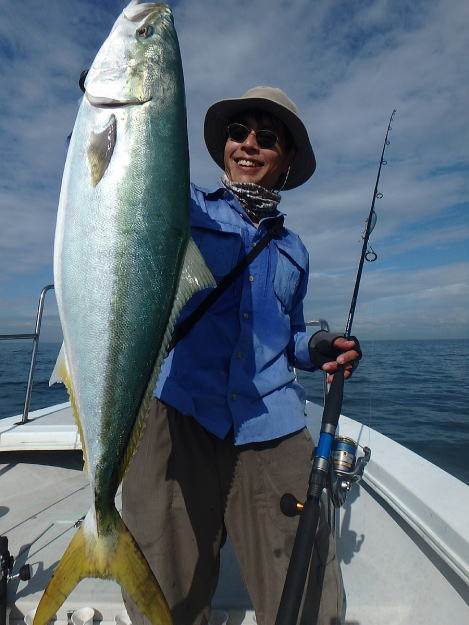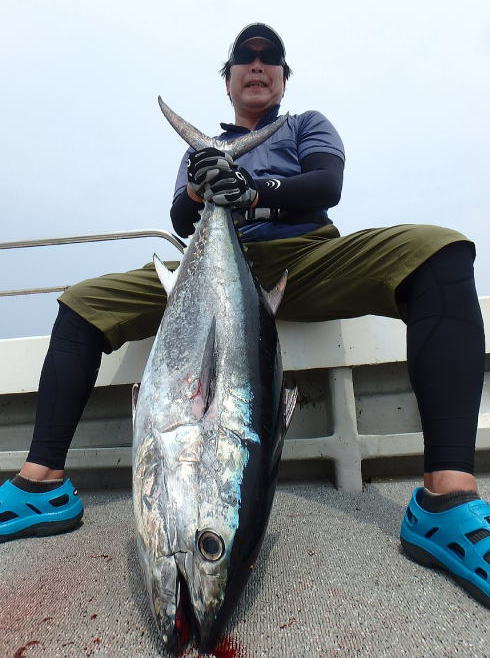 .