We caught and released 7 breams, while missing and spooking a hundred or more. See the feeding marks they left on the game field. Much work yet undone!

Thus ended our 2 weeks home leave in Japan. We flew back to Moscow, with some fun memories and a mountain of Japanese foods, to survive yet another winter in Moscow.
-
Back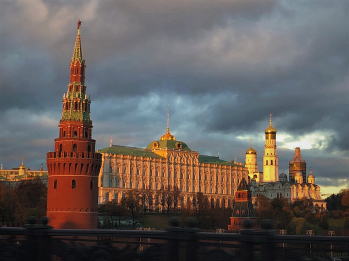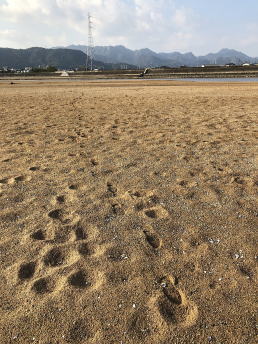 Crisp autumn air in the late afternoon. The sound of train carriages crossing the bridge echoes somehow nearer.
Blame it on the climate change perhaps - we are having more of extremes way too often. Last year the river was utterly flooded, inviting all the big seabass tight to the dinner table. But not a chance this year, too dry.

Well, I still enjoyed it - swinging the fly in the moon lit river was a pleasure even without that violent strike.
The sunshine makes a world of difference. Now sighting was as easy as counting crows in the lawn, though prompting them to bite our artificial offering never was.
The big black bream first ignored the crab fly. He took a glance but ignored it again a few more times. But in the end, he could not resist the temptation.
2weeks home leave again this time. We spent the 1st half in Kagawa, my home town in Shikoku. We managed one day out on the sea, dropping rubber jigs for snappers.
From my past experience water temperature drops below 20c around this time of the year in late October. But we were lucky this time with low water & high temperature condition. Enough breams action, to compensate for the absence of seabass'.
Toward the end of our stay the sunshine came back. I had Sayuri join me to do some decent sight bream session with me.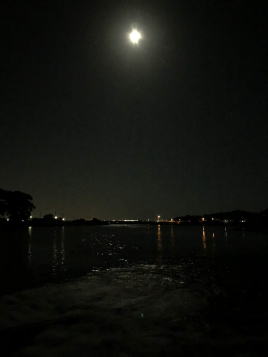 We then moved to Hiroshima, Sayuri's home town. The weather turned overcast and cloudy but nothing to complain while on top of it all.
No big ones, but feisty fine fish up to 50cms came to entertain us. My favorite snapshot was this - with a funky ferryboat passing in the background.
Having completed 2.5years of my assignment in Russia originally planned 3years, it's time to start packing up. But somehow I ended up extending my service by another year - which gave me enough reason to visit home once again at this point, for my parents to see their grand daughter, while we get some fishing done!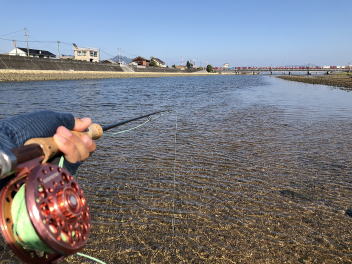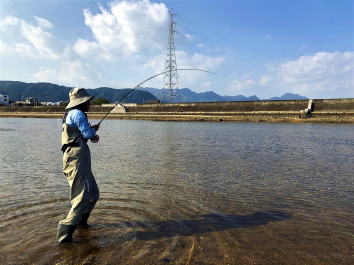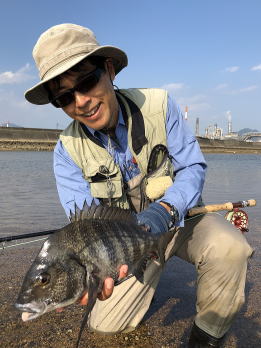 '18 Home visit in Autumn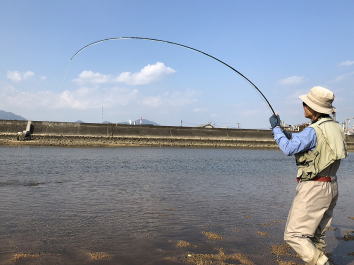 In fact, I wished for some rain. A serious, solid rain to flood and flush the spawned out Ayu - for which all the predators are impatiently waiting. But it didn't. The clouds annoyingly stayed on but without a drop of rain - the worst scenario.

I had to do my very best to sight the breams so difficult to spot under the cloud cover.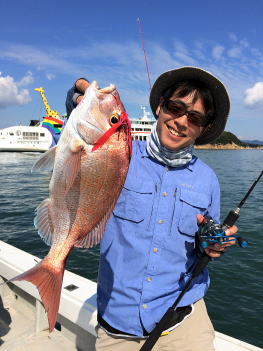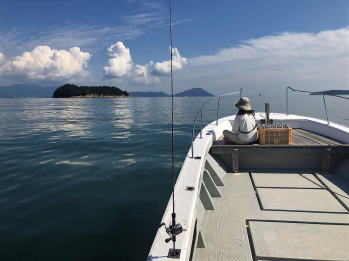 Unlike the home visit a year before, we were blessed with gorgeous weather. Almost summer like, in mid October already though.

Place the pointer on the pic to see the frigid world Moscow in end September already was!