Thanks to the adrenaline overdose I managed to survive the intensive training for the 3days followed, till the grand finale, a team building watching Hiroshima carp baseball game. The most fruitful training I ever participated in my entire career - of what, God knows.
-
Back
End of May usually is a good time to catch squid. But strangely, no sign of them this evening. Meanwhile our little Misa was insisting we should come have a look. Look what!? As I reluctantly walked over, hey, what the hell!? Hundreds if not thousands of little sardines were committing suicide jumping onto the beach. Never seen such! To compensate for the lack of the calamari fritos, we collected the unexpected bounty - free for taking!
Forgetting the training that would start from 9am,
I lovingly held up my trophy still wading at 3am.
Alright, once we are here, must make the most out of the weekend at least. We drove up to our home river in the north of Hiroshima.
To complete the weekend fun, I drove alone to my favourite seabass jaunt - hoping for a distant shot at Ayu chasing seabasses. The season was coming to an end, but for once, the planets lined up. I managed to capture 3 solid seabasses, the biggest one a whopping 86cm!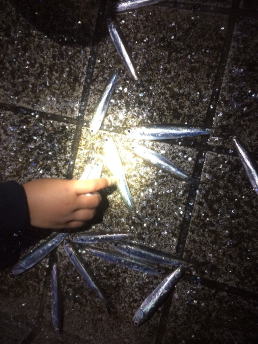 Misa was happy to see granma.
It's been a while to cast to these pocket waters
each one of which we so well remembered.
A training session at the headquarters. End May being such a nice time in Japan, my wife and our little one insisted they must come along.

Hey, it's not a fun trip understand?
Dad's talking business! (-_-;)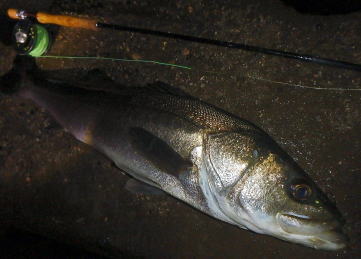 '18 Home leave in Summer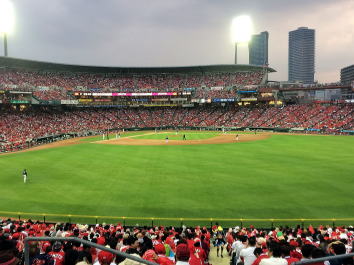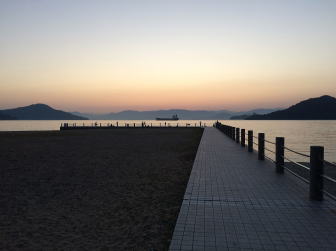 Next we drove down to another playground of ours, a jetty some 20minutes east of town.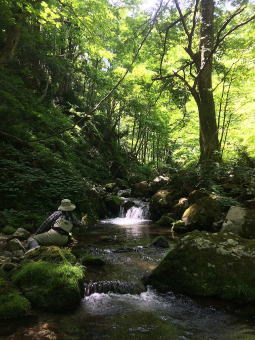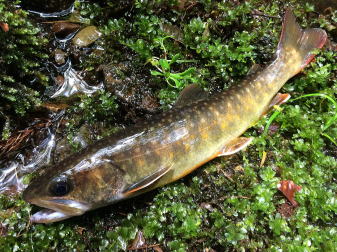 Lovely Gogi chars generously entertained us.