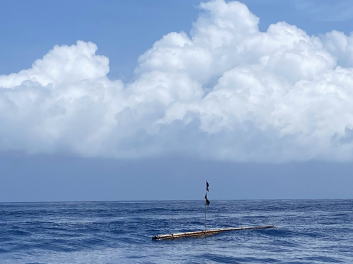 Thus our summer visit in Kohchi came to a happy end. Many Mahi, big Mahi, and even a few odd new species to give it a variety.
Till we come again - soon enough.
-
Back
The canal, or even a sewage you could call it, was infested with fair number of giant Tilapias on our previous visit back in 2015.

Well, not this time. We could only see much smaller ones this time - which was a bliss, as we could have persisted otherwise till we sweat ourselves to death.
One quick bout we had to accept - despite the almost unbearable heat and the sweat - took place in this least becoming fishing venue.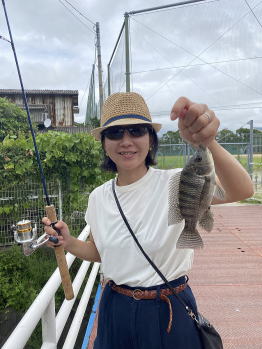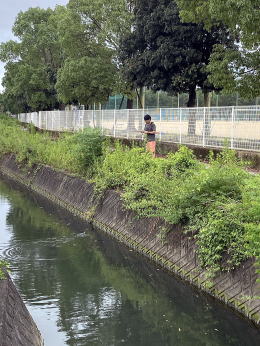 Mind boggling sparks and flashes, with the turquoise blue Pacifc as the backdrop.
Yet another eating, drinking & a good night sleep.

We woke up afresh, and had a walk around in the damp morning air. Sayuri must check out every single cat that wanders in her way.
Had great two days.
We went home, not forgetting to book a weekend in July 2021 of course.
Summary in movie
here
.
My first cast was again grabbed by Matsudai.

More than a decade ago off the coast of Hiwasa, I managed to hook up & drop Matsudai once. Never since I managed to hook one, but for some reason they were super hospitable for us this time.
What better souvenir is there than a pack of freshly grilled bonito flakes.
Day 2, Done.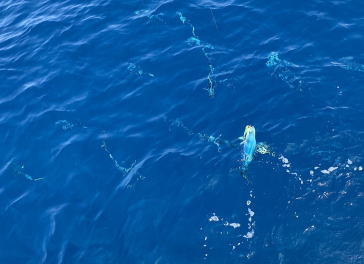 A trophy Mahi, of 1.3meter long!
The flyfishing hermit at work.
Day2 - we were joined by an old fishing pal, a.k.a flyfishing hermit. Not everyone dares venture out to the big ocean at the age of 70.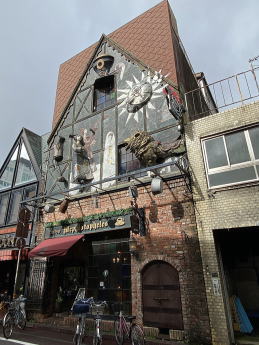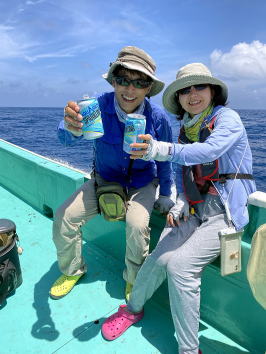 Had to drop in our favourite cafe - Mephistpheles.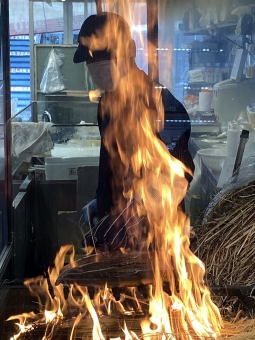 Pacific in Summer '20 - 2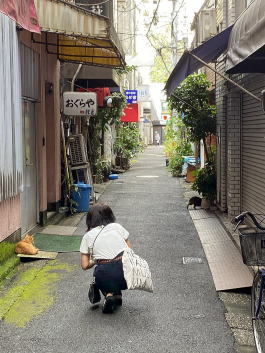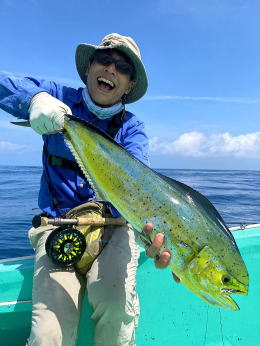 While I happily continued my quest for yet more of the little ones.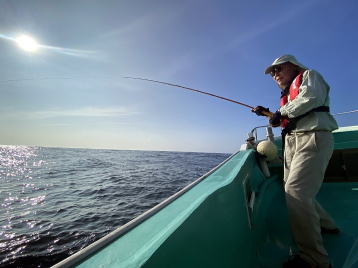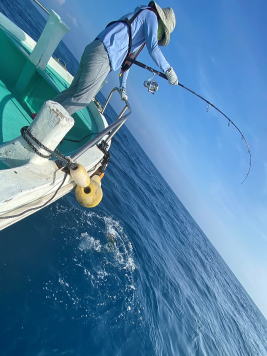 Only occasionally we spotted big Mahi prowling about, with a school of little brothers trailing behind. The smaller guys are usually quicker, or less cautious and grab our offering first. Sayuri kept her head coo in the mayhem and managed to dodge the little ones, to nail down the big guy.