Still chilly up above the tree line. We saw a couple Murmeltier basking in the sun.
The skyline of the highest peak of Austria remained unchanged.
Heiligenblut, or holy blood in English, is a name of the village on the southern slope of the GG range.
In the early 10th century a Danish knight tried to cross the range bringing the holy blood of Christ but he perished in the snowy mountain. It's a lovely little village with a charming church. A place I wanted to visit for long which I managed at last.
-
Back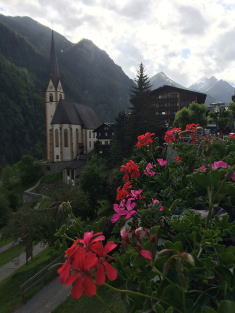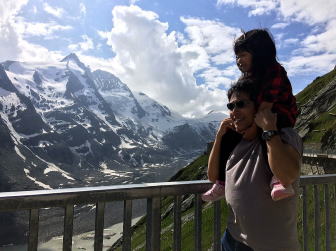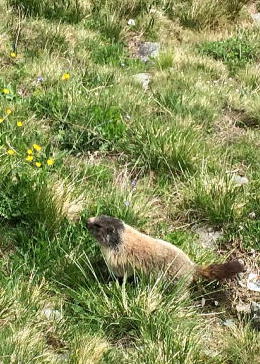 In June 2018, we finally had a chance to re-visit the blessed land. Not without a special emotion we traversed the alpine road to the Grossglockner.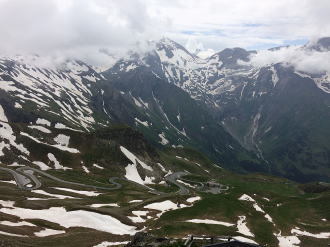 Even in the harsh alpine environment there still are animals that call it home.

This cuddly rat, called Schneemaeuse, or snow mouse, are one of the hardiest creature, found as high up as 4,700meter above sea.
But my God, isn't he looking so cute!!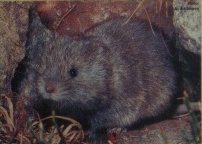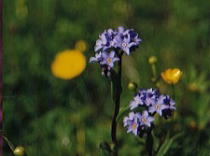 Alps in May are full of lovely flowers welcoming the advent of late Spring.
At a pass 2500m above sea.

Far below your eyes you see the road that you traveled minutes ago.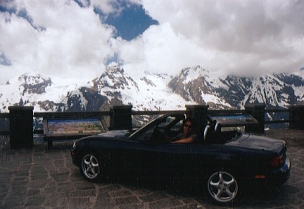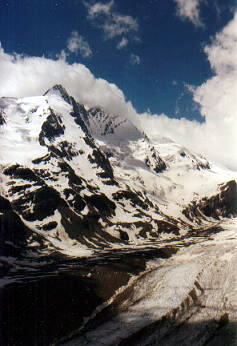 At 3798m above the sea, Grossglockner - or 'the big bell' - hold the honourable title of Austria's highest peak.

As you drive short half an hour east from Mittersill, you will find the village of Bruck, the entrance to the scenic drive route 'Grossglockner Alpenstrasse'. 26euro charge is not cheap but once you roll in, you soon realize that is a money well spent.

Succession of amazing twists and curves, over the snowy passes, through the dark tunnels, and into a corridor of ice wall. An exhilarating ride of 30km to the viewpoint 'Grossglocknerblick'.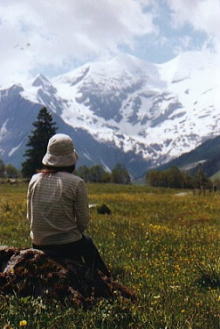 -Hochalpenstrasse-