Unlike boat fishing, you can spend time to study the river, position yourself, and approach the fish to your own strategy - away from the instruction of fishing guide.

The pleasure of solo wading fishing is something special regardless of quarry's size. And the intimacy of it - with the water and with the fish - made it an angling experience of first class.
One remarkable thing about this fishery is the fact you can wade fish, thanks to the hard sandy bottom and, like I said, high density of fish.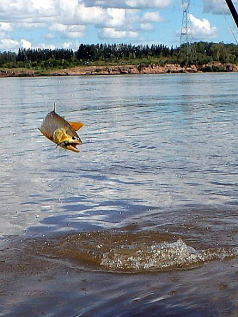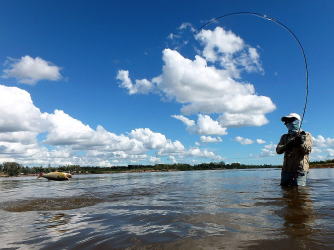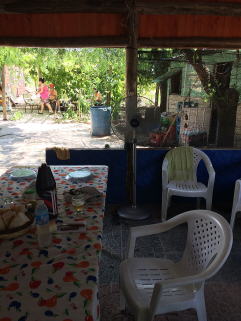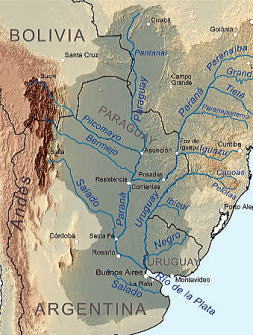 The main purpose of Salto Dam is electricity. But the dam gained attention of us anglers as the producer of big, giant Dorados in the recent years.

As the dam pumps out water, hapless fish caught up in the turbine becomes minced meat. Feeding on the easy meal in the super oxygenated water, Dorado here grows to colossal size. No, not the most scenic place but, oh well, fish are there. Giant fish.

Because the river runs right by the urban area, you have a choice of staying in cheap hotel in town and commute to the river - like I did, with the help of a local fishing guide
Martin
.
He arranged all logistics and, quite importantly, delicious lunch in the boat house. It was more like a shack than a restaurant but when you sit in front of charcoal grilled beef and ice cold beer, what more would you ask for?
Because bigger fish claim the best feeding position directly below the dam, smaller fish are shoved away downstream in the public zone. In fact, the number of smaller Dorados was phenomenal. At places you receive almost endless action - a cast a bite, though not a fish.

Thinking positively, this is a wonderful place to get initiated with Dorado fishing - before heading for more natural, challenging game fields.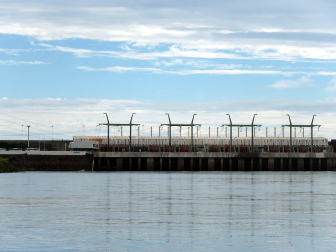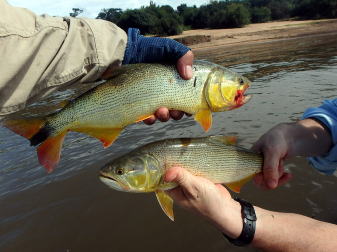 Known as ''La Zona'', the premium area is reserved for only 8 anglers a day, and the highly sought after fishing right is traded at around US$1,000 a day. Sadly a little too much for middle class people like me.

For people of modest budget, there are secondary areas where you can fish with ordinary license, which starts only 400meters down stream of the dam. The chance of hooking up big fish are by far less, but density of smaller fish are high enough to entertain average visiting fisherman.
As the name suggests, this is a river that forms national border between Argentine and Uruguay.

Salto Grande Dam was built near Uruguayan city of Salto, which faces Argentinean city of Concordia across the river.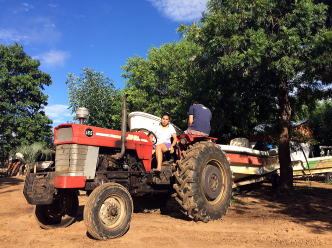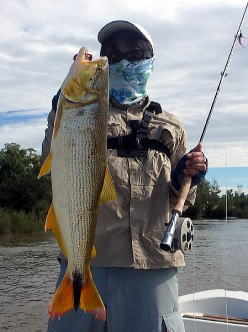 Leaving Itati on upper Parana, I took a night bus, headed down south about a third of the way back to B.A. The next stage is Rio Uruguay.