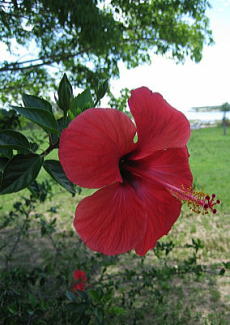 Our first fishing field was near the town of Esquina, in the south-western corner of the Corrientes county. It was some 600kms, or one night bus ride from B.A. The 2nd spot was near Mercedes, 200kms furrther north. We traveled again by bus.

2nd visit)
On this trip I flew first up north to Corrientes, and then back stepped south with a fishing stop along the way. The flight from BA to Corrientes cost $160. Not cheap, but the bus fare has also become quite expensive by now, around $120.

Language

In cities you can easily find people who speaks English, but in countryside especially on the waterfront, Spanish (apart from the indigenous language Guarani) often is the only means of communication. Not only in arranging the trip from home but more during your stay, you'd appreciate even a humble command of Spanish.

Spanish is a phonetical language where, unlike English, each alphabet represents just one sound. Every noun has a gender but quite easy to tell. And most of all, it is a fun language to learn and to make silly mistakes with. To make the holiday enjoyable, doing some Spanish drill at home is a good idea.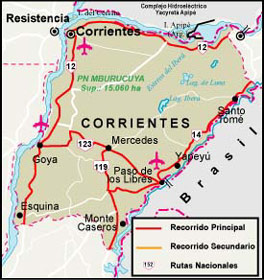 The climate

The field of Dorado fishing lies in the great plains to the north. Rainfall is richest from November to January, raising the water levels creating temporary lakes.

Fishing can be enjoyed throughout the year, but flyfishing is more enjoyable when the water is relatively lower i.e. in early summer Oct-Now, and again in early autumn Mar-April..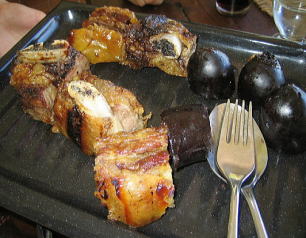 Useful things

Sunblock cream, insect repellent, and a bottle of antiseptic. These are the three things you should never forget when venturing out in the tropics.
The sun is strong, and the heat on the boat is intense. Hats, polarizing glasses and breezy clothes are also musts. Sandals are quite handy, but be sure to wear socks at all times. Against the sun during the day, and against the bugs after dark.
Small items we were glad to have included torch lights and a pair of pliers. You never know what's there in the river bank as you walk back in the dark. While fishing you often have to tie & cut the wire leaders. Put a string on the pliers and hang it around your neck.
-
Back
Eating

The national food is beaf. You can practically live on steaks if you so wish, munching on the famous fresh Argentinean beef a whole week. Filet, Ribs, or T-bones , , with a glass of full-bodied red wine you are the gourmet king of the world!

The lodges will of course serve you wide variety of dishses, deserts and beverages. And everything tasted excellent. No chance to lose weight.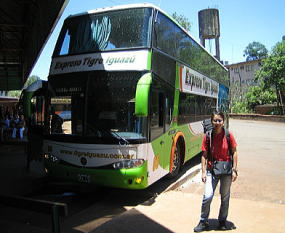 Prices

Currency is Peso, often confusingly written as $. (When referring to US dollar, the symbol comes always with 'US' i.e. US$). The exchange rate was once fixed at 1to 1 with US$, but after the economic crisis in 2001, the rate is floating at around 3 pesos to US$1. Credit cards are widely accepted, but what comes most handy is US cash. Even in rural villages where no banks are around, you can pay in US$ and receive changes in peso.

Along with the next door neighbor Chile, Argentine was once rated as the most expensive country to travel in. This situation has changed in the last couple of years, with a dollar to 3 peso ex rate. One exception in fact is fishing - they generally charge 3 times more on foreigners. Sometimes feel odd to pay 300dollars, when local guests receiving the same service for 300pesos. But once you think about how much you'd have to pay for the quality experience back home, we shouldn't feel much grief.

2nd visit)
The situation had again changed a lot since. Peso got much weaker, trading at 16 pesos to a US$1. But meanshile prices had gone up even more, especially in urban areas. Oh well, quality experience for a price!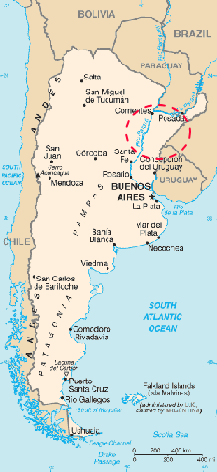 To get around

Buses are the most popular transportation everywhere in S. America and the locals don't seem to mind spending days on long-haul trips. So long as you have time and a sense of humour, buses make reasonable, fun traveling options. Particularly here in Argentine you can pay for a seat of your choice, which can be even luxurious, complete with courtesy soft drinks. Many buses are double deckers and offer interesting views of the life along the way.
To visit Argentine

Argentine is arguably the safest, and the most accommodating travel destination of South America. Visa is not required for the citizens of the most western nations. Popular jump-off points from Europe include Paris and Madrid. Many of the flights depart European cities late evening, fly over the Atlantic during the night to arrive in B.A. early next morning - allowing you to make the best use of your vacation Day1.