Google earth map suggested a presence of nice looking river there. But the place so rugged, cliff so steep, you often cannot manage the several hundred meters to the river in the final approach. Seek advice of the locals? I sure did, every time I had a privilege to bump into one.
Finally I managed to hit it right.
A stream populated by trout. Brown trout.

Again they were all small. In fact, tiny. But at least they were wild, potentially a native trout.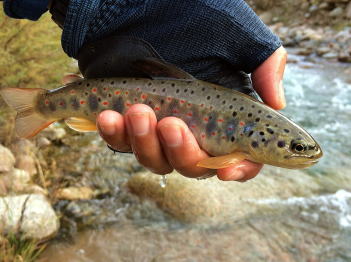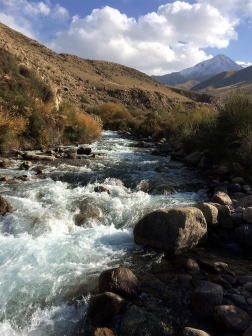 Day3. We drove on some 100kms further south, to Kokomeren river which, as I had read in a dated reports in Russian, nurtured good population of trout some 10years ago.


With full of gratitude, we put them back in.
-
Next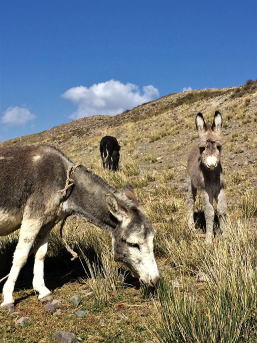 Mutton is the standard fare cooked in many different ways. A picture here shows its variant like a Russian Borsch, or can be fried in Asian style.
Day4. After intensive research, we drove up the valley of Ukek. A truly rugged country with seriously bad road. Not to be taken lightly.
Manti, beef stuffed dumpling is a popular appetizer - closely resembling those in Nepal or Tibet. There are Samosas from India, and Piradjok from Russia. Not necessarily of the highest quality I must be honest, but here in Kyrgys, you can sample all the variety of culinary delights across Eurasian continent.
Great looking waters. And the condition seemed perfect too. But no sign of life. None at all.

I had also read that fishing had become popular lately, with no notion of C&R conservation at work. But Kyrgys being such a lightly populated nation with so many rivers, hard to believe all the rivers got emptied so soon!?
The stream was small. It may have escaped from fishing pressure because of that? Or simply this being a more favorable habitat for the trout? Anyway feisty trout jumped out of every pocket to delight us, at last.
Lagman is definitely of a Chinese influence - wheat noodle either fried, or boiled in a soup.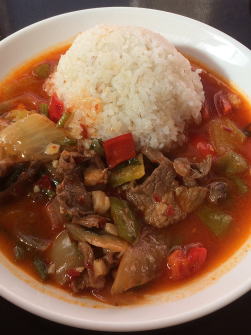 We took lodging in the village of Chaek, then in the town of Kochkor. I continued my pursuit with due diligence interviewing half the villagers. They were all happy to share fishy tales but all in the past tense by the third parties. No hard evidence to substantiate the claims.

Our consolation was in getting to know the lives of Kyrgys people. At an open air oven by the busy road, fresh bread 'Naan' were being baked.
Our little Misa had plenty of time to perfectuate her art.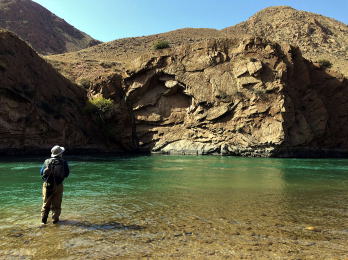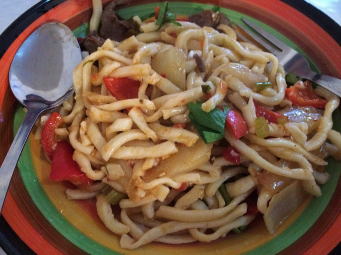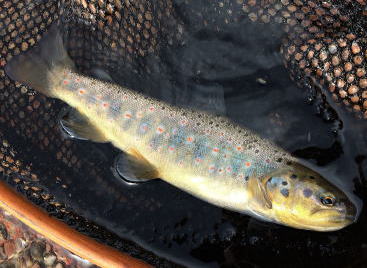 Kyrgyz in Sept '18 - 2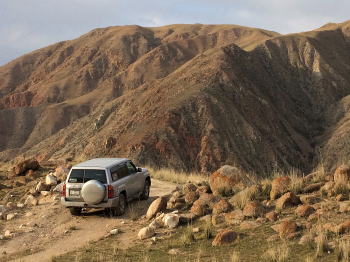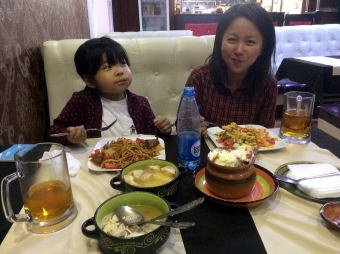 As the geographic location would suggest, eating scenes in Kyrgys is a mysterious mixture of the west & the east, Arabic and Slavic, not forgetting the Chinese.

Prices are reasonable in Kyrgys. $10 would buy dinner for us 3. Exchange rate of the time was 70som to a dollar, or 81som to an euro.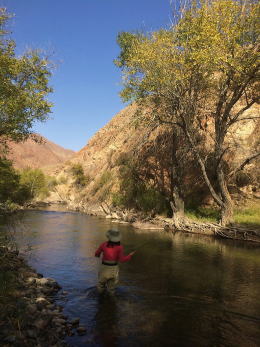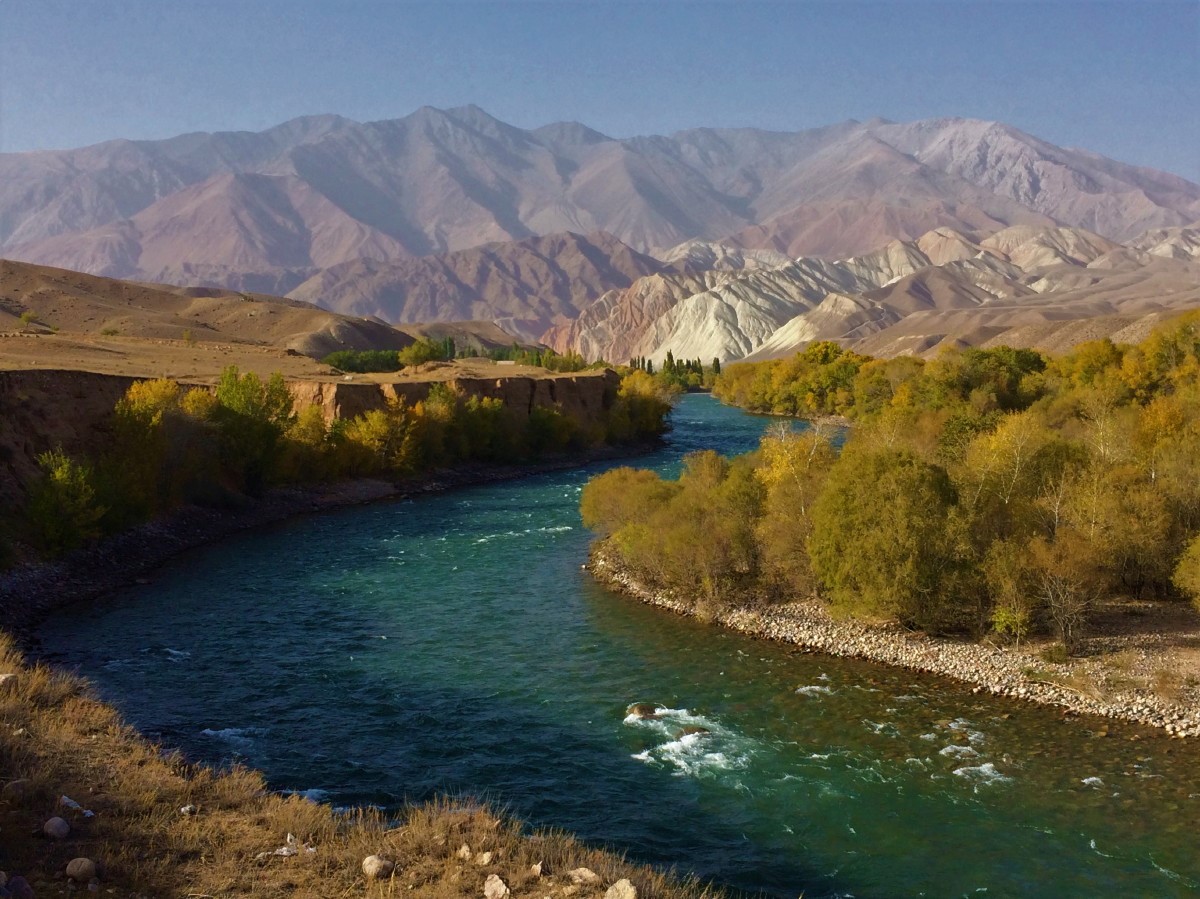 The grand view over Kokomeren river. Would make a world class fishery - had there only been rewards for the conservation minded anglers.