Oct. 3-6 - Austria in Autumn
Another visit in the Austrian stream.
In the afternoon sun, fish quietly sips the drifting midgets. A fine game to finish off the season.
-
TT Austria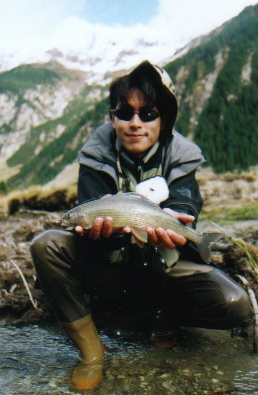 -
Next
Sayuri also caught a halibut. Though looks monster to me - it is a young fish called 'chicken' up there!
-
TT B.C.
Aug.23 - Sept.8 British Columbia, B.C.

Salmon fishing in the renowned fishery, Skeena in British Columbia.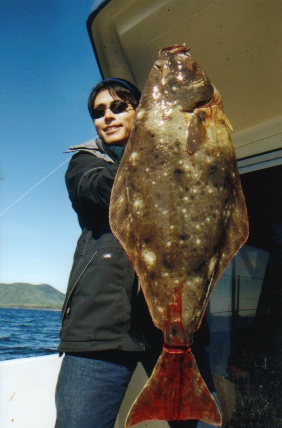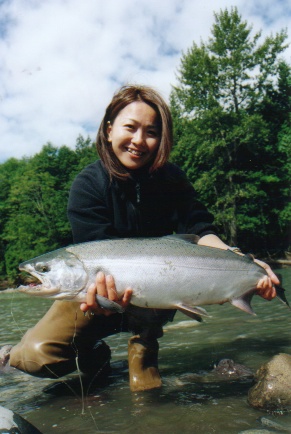 July 6 - the Lake O
First scouting expedition to the famed fishery, Oostvoornsemeer by Rotterdam.
The big saline lake, with a maximum depth of 40m, was to shoot us with a silver bullet right in the hearts!
-
TT NL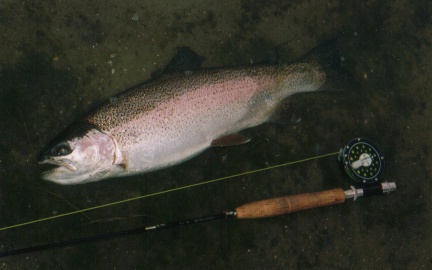 June 21 - La@Strange again

Fish rising for midgets, we spent hours casting #22 flies but no success. Pissed off, I threw #8 giant fly, which was gulped right away by a 47cm beauty.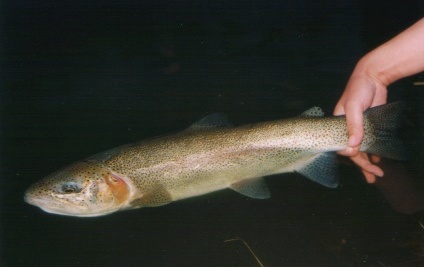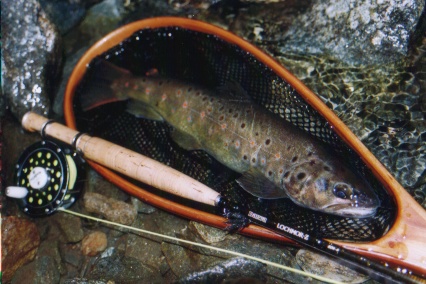 End May - The first visit in Austria
Beautiful rivers in a great landscape. Even occasional big trout to catch. We are hooked!
-
TT Austria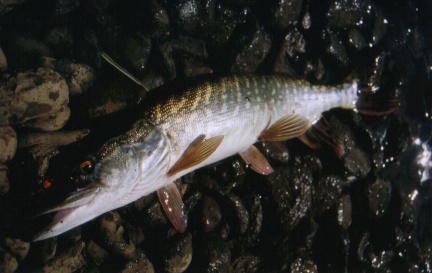 May - The first victory on the Dutch front

The self-assigned ordeal ''No fish no beer'' paid off. (Though the beer warmed up meanwhile.) You can't have a beer and fish with it, too.
Late April to May@- Back in Japan

Having been away for 1.5 years the reunion with our favourite stream was not short of emotions.

At the kind invitation of my fishing friends,
I enjoyed a fun seabass fishing also.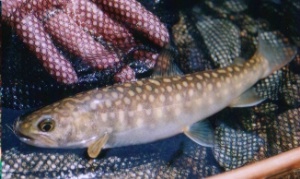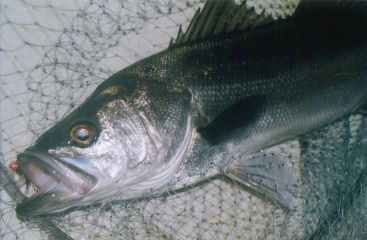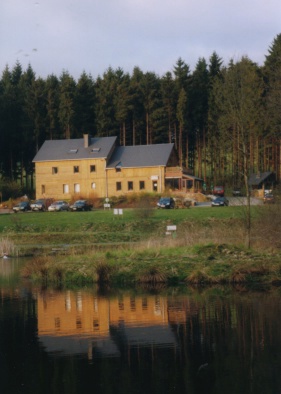 19 April - La Strange, Belgium.

First half of the day produced little action, until shortly after lunch, when a powerful 46cm rainbow took Sayuri's mayfly dun.

Fishing picked up toward the evening, with even decent brownies joining the dryfly buffet.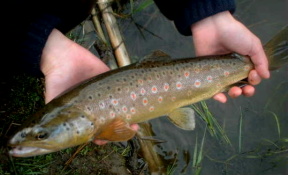 - 2002 -