Oct. 3-6 - Austria in Autumn
Another visit in the Austrian stream.
In the alpine valley, the arrival of the winter is early. In the afternoon sun, fish quietly sips on the drifting midgets. A fine game to finish off the season.
-
TT Austria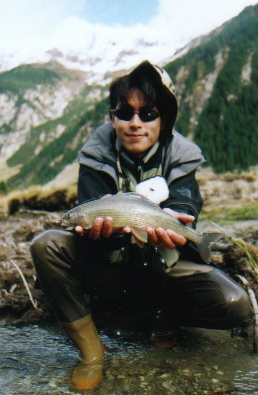 If the picture evokes an image of Hercules subduing leviathan, you may be right! Though it was Sayuri, who actually caught this halibut, and this fish - which looks monster to me - incidentally is a young fish called 'chicken' up there!
-
TT British Columbia
Aug.23 - Sept.8 British Columbia, B.C.

Salmon fishing in the renowned fishery, Skeena in British Columbia.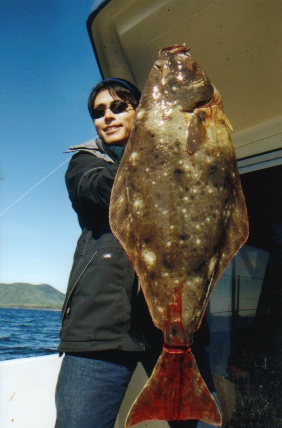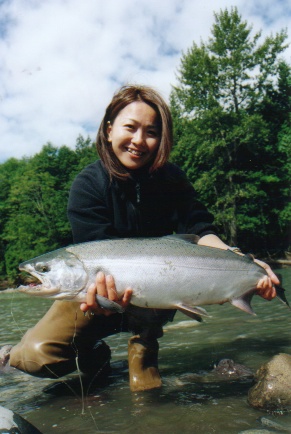 July 6 - the Lake O
First scouting expedition to the famed fishery, Oostvoornsemeer by Rotterdam.
The big saline lake, with a maximum depth of 40m, was to shoot us with a silver bullet right in the hearts!!
-
TT NL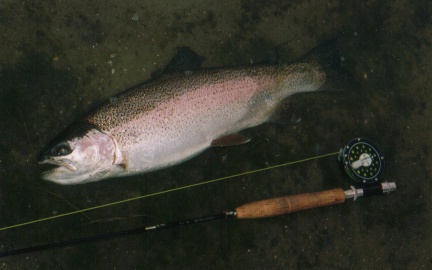 June 21 - La@Strange again

Fish rising for midgets, we spent hours casting #22 flies but without a success. Pissed off, I threw #8 mammoth fly and it was taken right away by a 47cm beauty. With this finny creature there are yet so many mysteries unsolved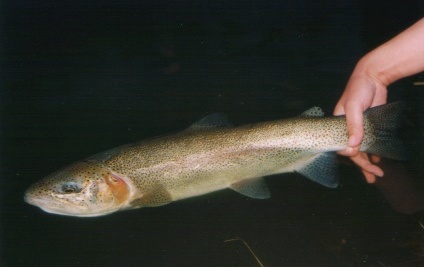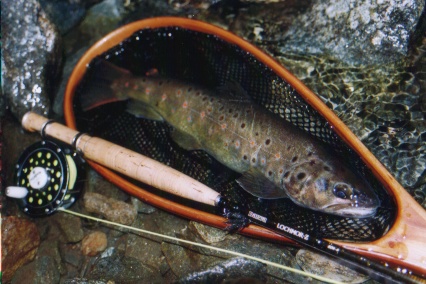 End May - The first visit in Austria
Beautiful rivers in a great landscape. Even occasional big trout to catch. A great holiday destination for all flyfishers.
-
TT Austria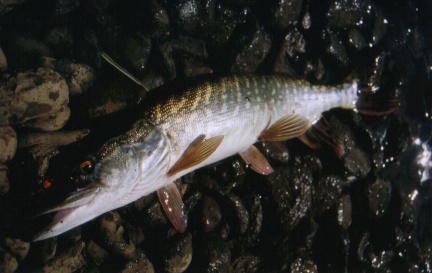 May - The first victory on the Dutch front

The self-assigned ordeal ''No fish no beer'' paid off in the end. (Though the beer had warmed up meanwhile.) The lesson: You can't have a beer and fish with it, too.
Late April to May@- Back in Japan

Having been away for a year and a half, the reunion with our favourite stream was not short of emotions.

At the kind invitation of my fishing friends,
I enjoyed a fun seabass fishing also.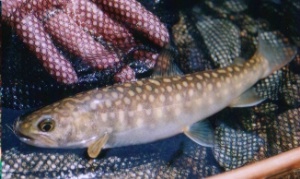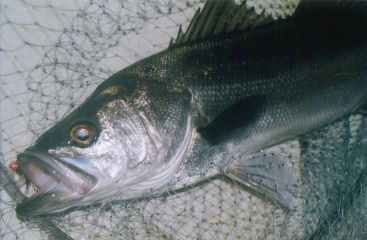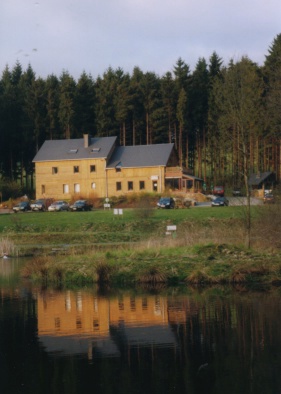 19 April - Fished in La Strange, Belgium.

First half of the day produced little action, until shortly after lunch, when a powerful 46cm rainbow took Sayuri's mayfly dun.





Fishing picked up toward the evening, with even decent brownies joining the dryfly buffet. All in all, a good day to start the new season.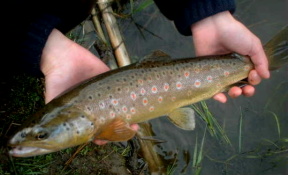 - 2002 -