October
The final round of OV in 2004 produced some more fantastic games.
Take care, and see you again in 2005.
-
Next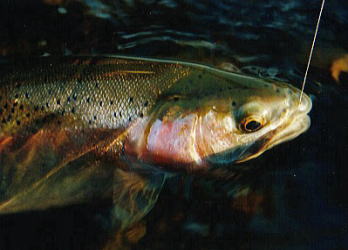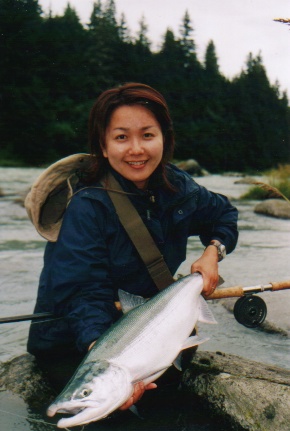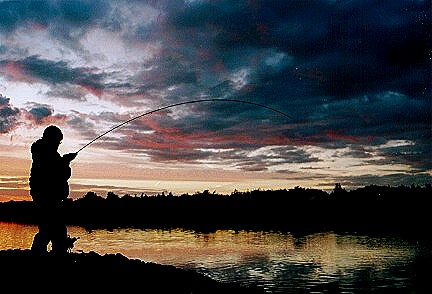 September - Show time in Lake O.
Silver bullet of a fish, up to 64cm, took pleasure in bending our rods!!
-
TT NL
August
Canoed down in an upper tributary of the mighty Yukon, catching Pikes, Greylings, and even a handsome Chinook salmon!
-
TT Yukon
July
Salmon fishing in Haines, Alaska. We fished for Red and Pink in Chilkoot river, and trolled for King in the fjord channels.
-
TT Alaska
Early May

Fishing for Pike and Perch. No sign of a monster but casting lures in the twilight is a relaxing pastime all the same.
End May
Fishing in Austria. The arrival of summer is a bit late this year, with plenty of snow still up on the high peaks. But no problem - fishing was hot already!
-
TT Austria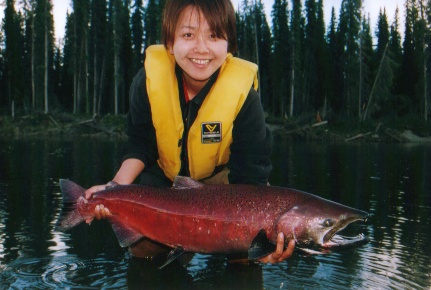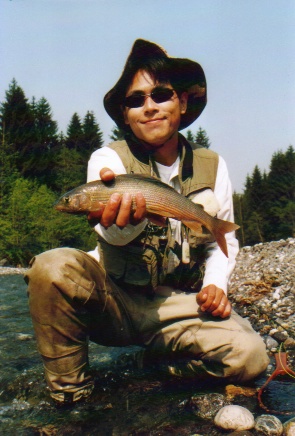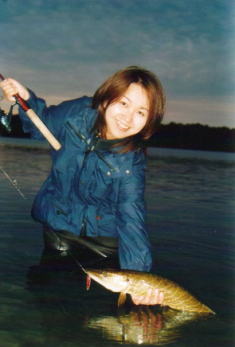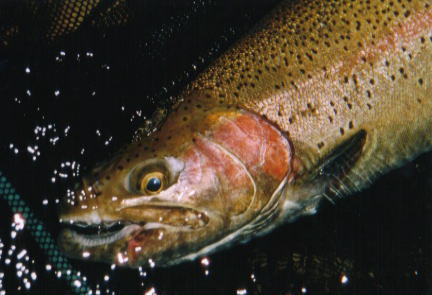 April - Spring at last
The weather getting gradually steadier. Fishing on the top water is getting more and more productive. A 58cm cock took the muddler floating in the waves.
-
TT NL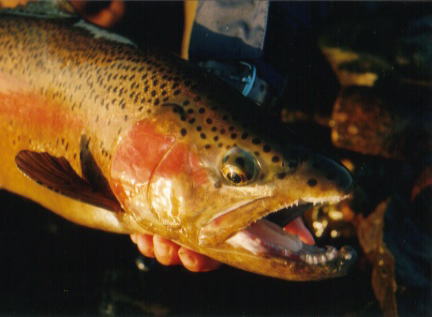 March - Braving the galeforce
The beginning of Lake O season! Braving the galeforce typical in the region, we persevered with a scud fly sunk on the bottom. Sayuri was blessed with this toothy beast of 62cm.
-
TT NL
Jan. 10 - the year's first outing to OV
The cold weather front eased off, fueling my risky expectations. The optimism paid off for Sayuri, more than it did for her husband. No surprise there, though!
-
TT NL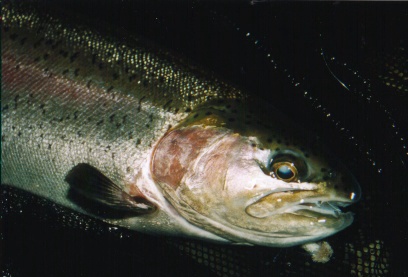 Feb. - Expedition to Brazil
Couldn't wait for the spring to come, we went down to Amazon right on the equator, to fish the legendary fighter, Tucunare, or peacock bass.
Despite the tropical heat and what not, Sayuri again proved her competency snatching the best of it all!
-
TT Brazil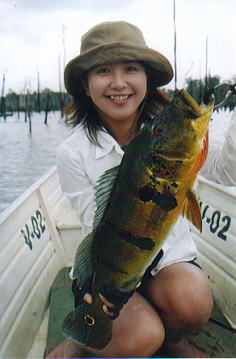 - 2004-