Christmas holidays in Tasmania.
Island of 3000 lakes did live up to its reputation, with actions enough to keep us nailed down!
-
Next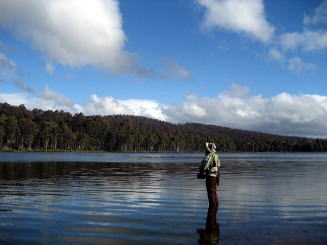 December
Now the summer is in full swing!! Fishing during the day tends to be tough, but it saves fair reward for those waking up early enough!
-
TT OZ
November

Having survived the restless days of moving, finally time to wet the line.

The legendary brackwater lake, with monster sized fish unwilling to bite. Re-living the horrible OV syndrome?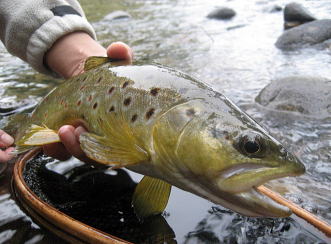 Up in the Victorian heights, there are more
entertaining streams teeming with brownies.

Kick-start of the summer in the south!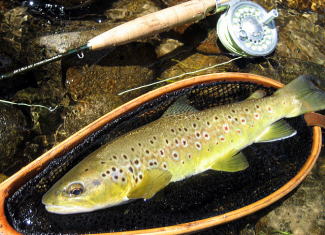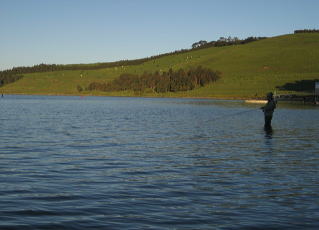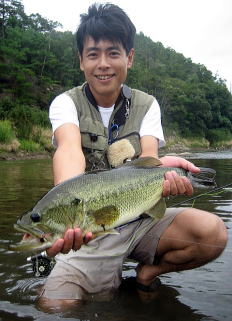 September
A nearby reservoir - my longtime playground to harass baby bass. But not on this afternoon!
The fish that rose to my beetle fly was a whopping trophy of 58cm!! Phewwww, not a bad surprise!!
-
TT Japan
August

Summer holiday is a big thing in Japan.
We traveled to Tohoku, northern end of the main island Japan, in search of famous Iwana char.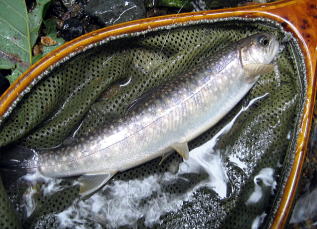 May

Fishing the Ohta river proper hoping for Satukimasu, the sea run strain of Amego trout.

Not a bite, nor a sight of a fish. But more of an annual ritual it is for Hiroshima's flyfishers.
July

After some roughing with 15wt cannon, stalking trout with 2wt toothpick is a joy in a different dimension!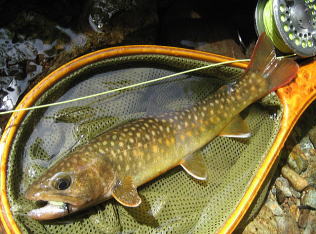 June
Okinawa in the southern end of Japan welcomes the end of monsoon well ahead of the mainland. So we flew on one weekend to hit the famed summer run Tuna, off the island of Kume.
-
TT Japan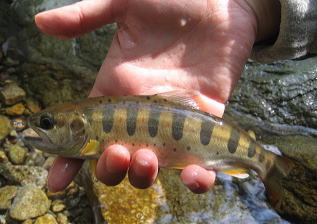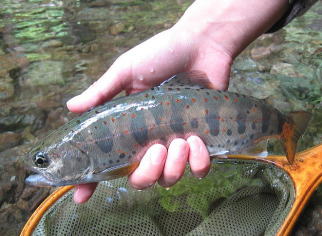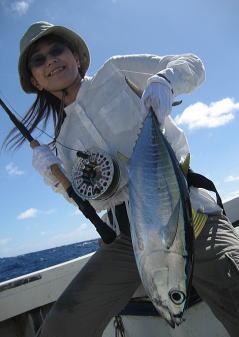 June

Back in Hiroshima mountains, scaling up the upper reach of rocky mountain stream in search of elusive Gogi char!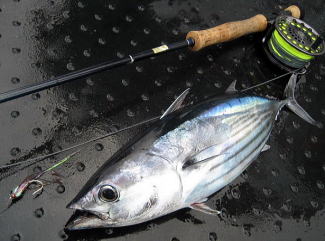 Fishing-wise it was a difficult day. A nice bullet of a bonito saved my day in the end!!
June

Chartered a boat, ventured out to the Pacific.

Even on the way to the fishery, we spotted a pack of dolphins, whales, even a manta ray jumping!!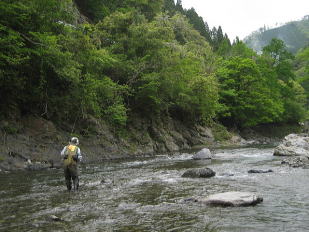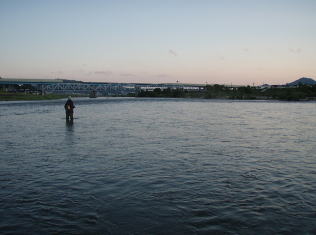 Much more productive fishing back in the usual mountain streams.

Gone are the days when these trout could swim freely down to the ocean and up again . . .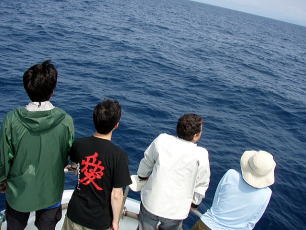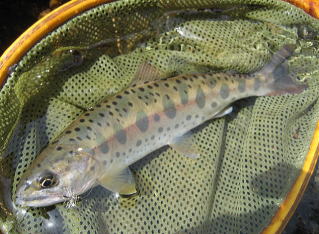 . . . but we the initiated anglers can't go on spoiling ourselves like that!!
So we resumed our weekly pilgrimage to the wildest of the stream, in pursuit of the wisest of Amego trout.
-
TT Japan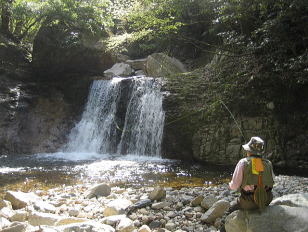 Late April

Visited Takamiya fishing reservoir in the middle of Chugoku mountains. Quite nicely laid out and the fish were reasonably well kept, too.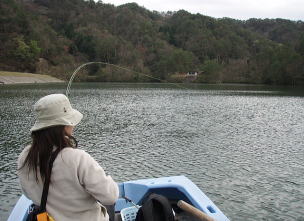 The 'Golden week' holidays

Kumamoto and Miyazaki in central Kyu-shu are known for their first class trout rivers. The field setting, with the tall mountains and rush forest were most impressive, while the Yamame trout
(a close kin of Amego trout we have in Hiroshima)
was every bit just as fascinating.
April 14th

The streams in north Hiroshima was still in a winter attire. We were lucky to be greeted by an early-rising Gogi char.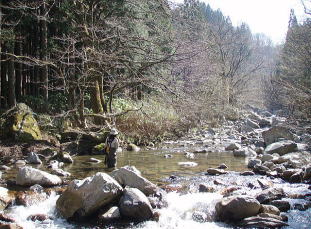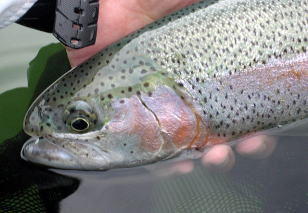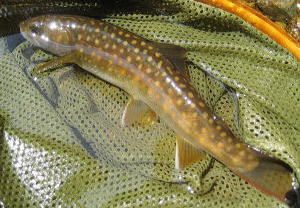 - 2007 -