November

Easy bait fishing in Kurahashi island, right off the coast of Hiroshima city.
March

A short weekend trip to Tasmania. Strong westeries made the Arthurs lake turbid, where a big black wooly bugger came into its own.
December

Fishing for trophy brownies in the north of NZ south island.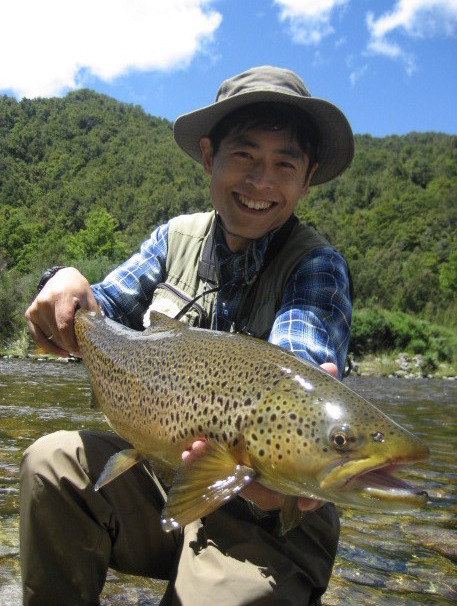 -
Next
Both of us managed to round off 2009 in a big smile, albeit thanks solely to the hawk's eyes of Lindsay our fishing guide.
to
TT NZ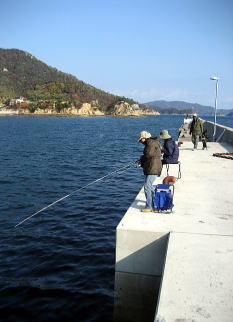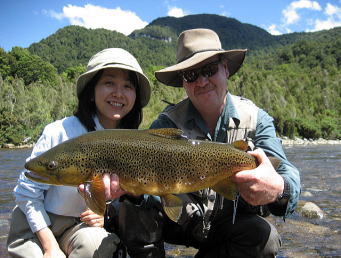 The quality and quantity of the seabass was both outstanding to say the least. And all these happening right in the middle of Tokyo with 20+ million people!!
-
TT Japan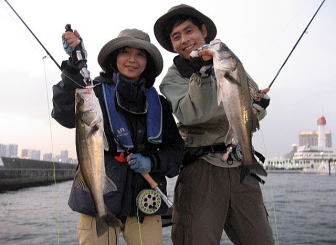 Late October

A short visit to Tokyo presented an opportunity to tussle with the hard fighting urban seabass. Boeing and Airbass circling to land on the Tokyo airport in the background, the top water action was fast and furious!!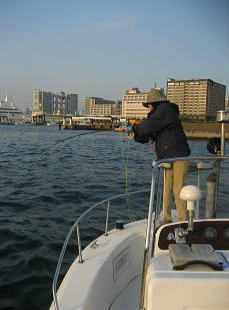 October

Visited our favourite northern retreat, Lake Kussharo in the N.E. of Hokkaido.
Landlocked Sockeye salmon, aka Himemasu is a fun playmate native to the region.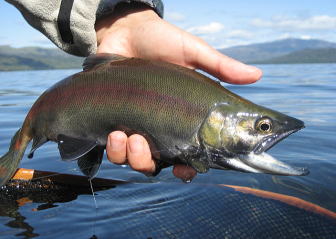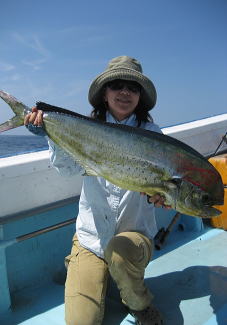 Streams in the rush birch forest were full of trout and char. Leaving the thick presence of brown bears aside, it's as close as a dryfly fisherman can get to his vision of Heaven.
-
TT Japan
Obon break

An 11days fishing trip to Hokkaido, the last sanctuary of salmonids in our heavily developed territory.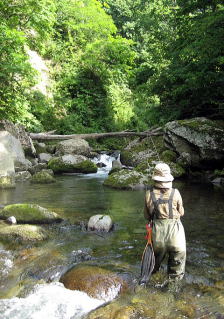 July
At the bottom of the lush canyon runs a pristine stream.
-
TT Japan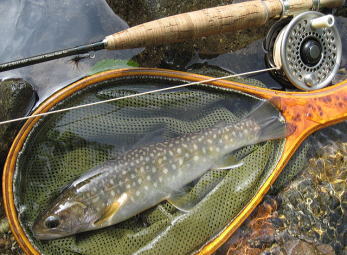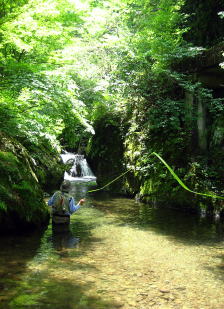 May
Visited Ishigaki & Iriomote, the southern most islands of Japan.
No luck with the infamous GTs but some reef dwellers were eager to entertain us.
-
TT Japan
Sayuri always is a persistent dryfly fisher. Prospecting in the ankle deep shallows, she eventually managed her share of reward.
to
TT OZ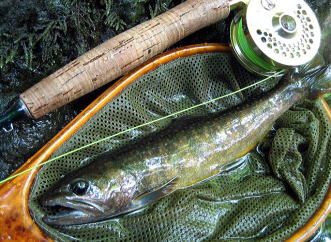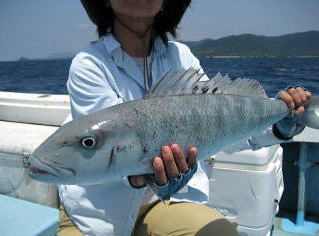 June

Streams in Hiroshima's back country.
Good to be back home.

Poor rain sometimes proves a blessing in disguise. Good sized char rise freely to dry flies in low water condition.
February

A week visit to NZ, this time, to the north island. First half was spent in the bright blue Pacific, taming some chunky pelagics.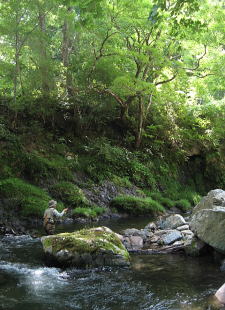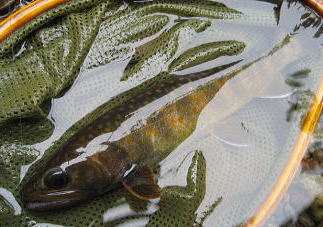 Those cheerful chars were there in good numbers. Now we need some good rain to welcome the high summer.
August

Off shore fishing for the dolphin fish.
Plenty of fish but none too hungry. It wasn't a day for flies but for the lures.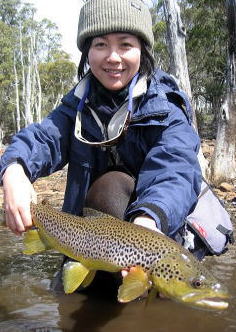 Applying the lessons learned from our previous visit last year, we went armed with a 4wt rod, to tame the occasional ''not-so-small-ones''.
All the fun and excitement culminated in the tug-of-war with this stately fish.
The venue for the latter half was streams in the midland. With a choir of cicadas in the background, action was hot and in full swing!!
to
TT NZ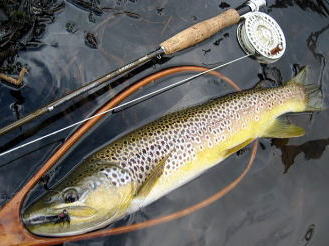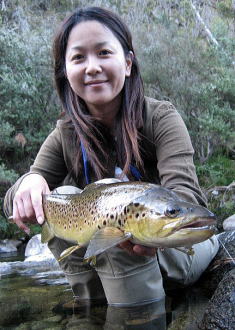 End January

Visited the neighboring state of NSW to fish the famed alpine fishery up in the Snowy mountains.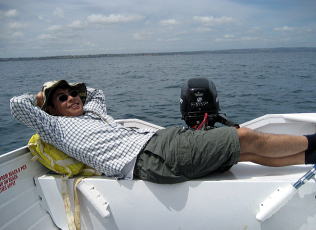 Arthurs lake offered us the same welcome, and a happy greeting gift or two.
to
TT OZ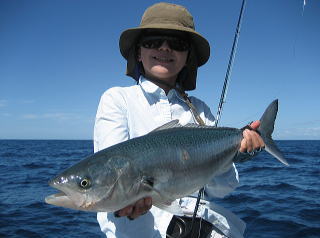 January

Kick start of the new year with a nice western lake browny.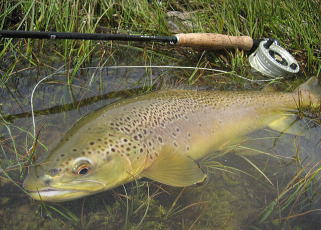 January

Easy lazy fishing at our doorstep, in Port Philip Bay. Flyfishing is one thing, but squid jigging is just as fun.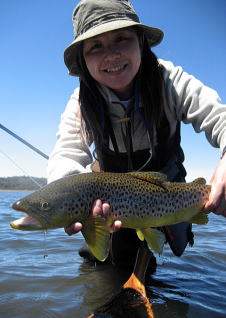 - 2009 -