End of the year

Visited a reservoir up in the Chuugoku mountains to try our luck once again.
That big one did not show up this time, though we did manage to land a handsome rainbow of 47cm.
Will come back to nail down the big one in 2012!!
-
Next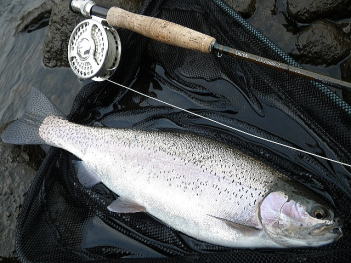 December

Searching for elusive shallow flat seabass in Hiroshima - a game I wish to get a hang of in 2012.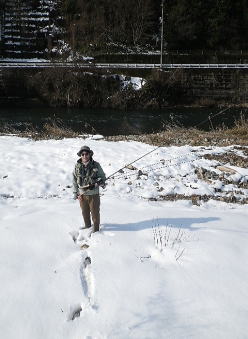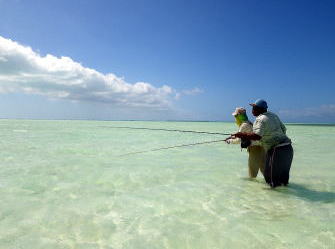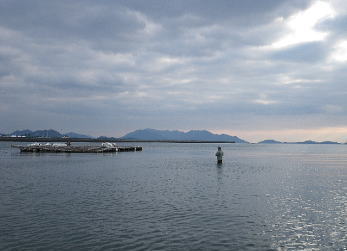 The big one got away, leaving us to be content with an average fish this time.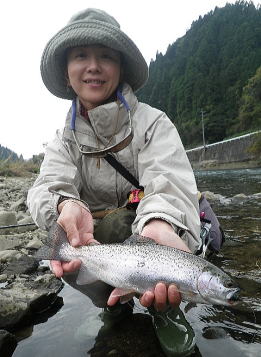 November

Up in a chuugoku mountain in search of those elusive big rainbows.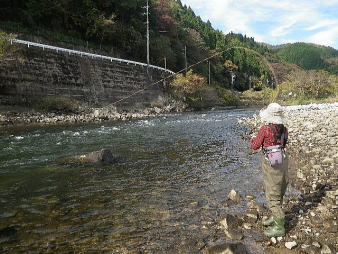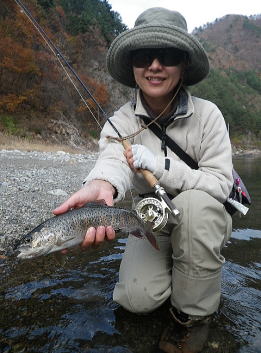 Not the most vigorous fighter on hook, but they have very selective eyes, making for very entertaining match-the-hatch games!!
-
TT Korea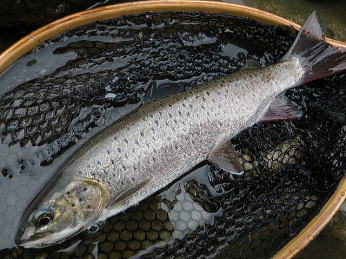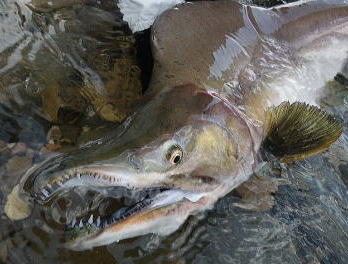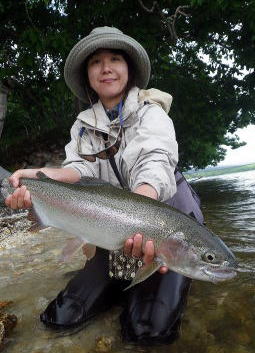 September
A weekend trip again to N.E. Hokkaido.
Fresh run chum salmon tests the tackle and angler's skill.
-
TT Japan
October
Another favourite pastime of ours in autumn - seabass fishing in Tokyo bay.
-
TT Japan
Already with prominent humps but Pink salmon also offered great entertainment.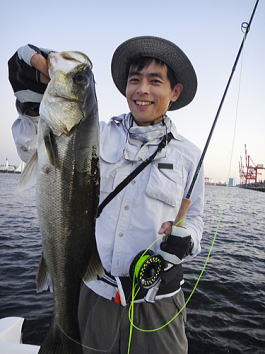 Sayuri was pleased to finish off the summer with this very handsome trophy gogi.

Rest well, till the spring comes again.
End Oct.

Visted South Korea to greet Lenok, arguably the oldest member of trout family.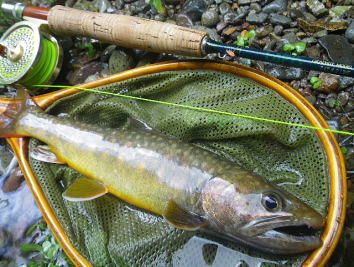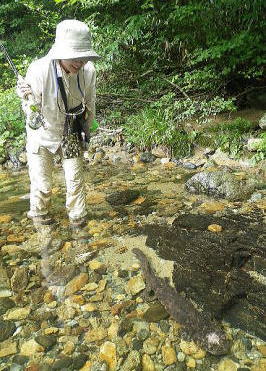 And the great supporting actor, Oshorokoma, should by no means be missed out.
-
TT Japan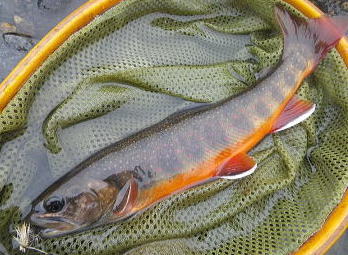 August

Silver bullet of Karafutomasu marks the highlight of Shiretoko's summer.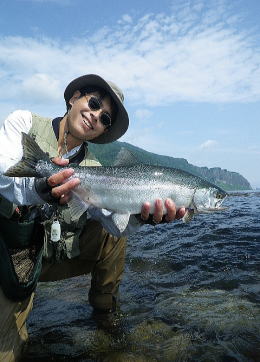 But after all, it's those big fish in big water that you are after while up here in Hokkaido. Sayuri's dramatic capture of a 65cm trophy rainbow nicely rounded it all off.
-
TT Japan
End August

The last weekend outing in Hiroshima.
We were greeted by a giant salamander!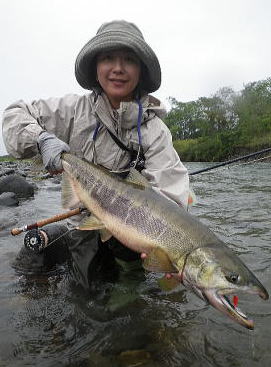 Mid July

Our annual outing to the Pacific, off the coast of Kohchi pref. to intercept migrating mahi2.
End July

Back home in Hiroshima's backcountry stream. Any decent rainfall in high summer ignites surefire dry fly actions.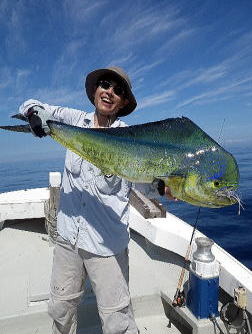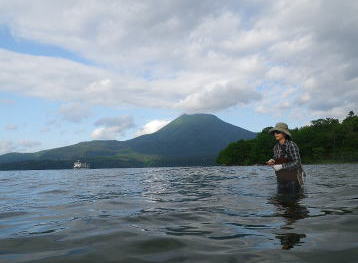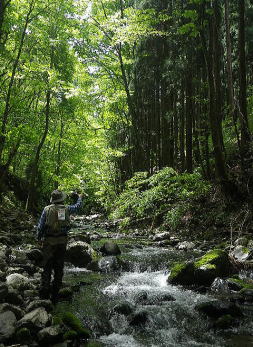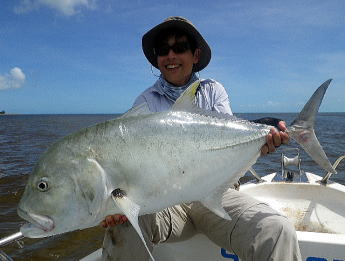 Not quite as big as the trophy catch of the last year, but this 1meter plus handsome dolphin did give my 12wt a serious bent.
July

Leaving that unpleasant humidity home, we headed up again to Hokkaido, to join the annual Monkage mayfly extravaganza.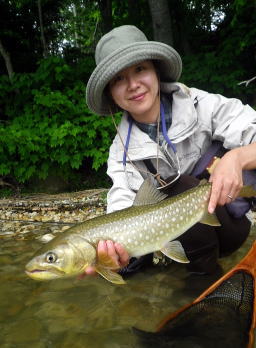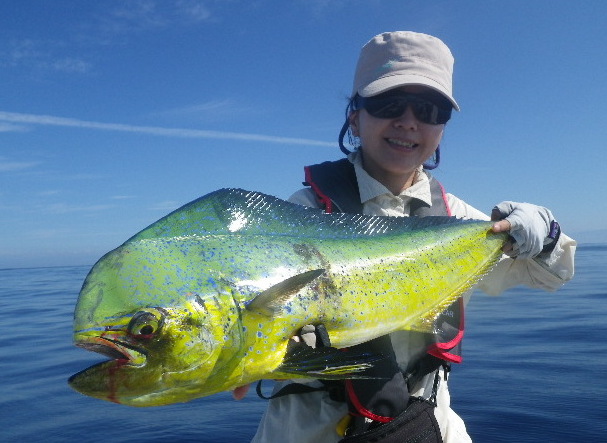 Sayuri enjoyed a rare encounter with a
solid Striped Trevally too.
to
TT Kiribati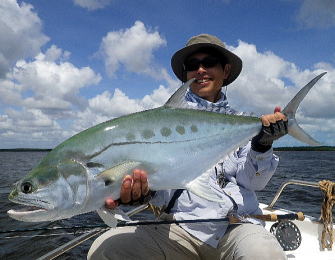 With less than average number of hatches fishing turned out to be rather tough.
But the persistent one always delivers.

A fine Amemasu in champagne gold.
Rush cold forest of Akan offers diverse fishing venues in all too versatile tastes. Here in Hyoutan marsh we were greeted by numerous feisty rainbows.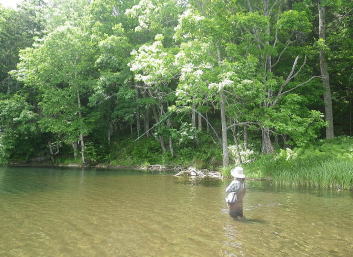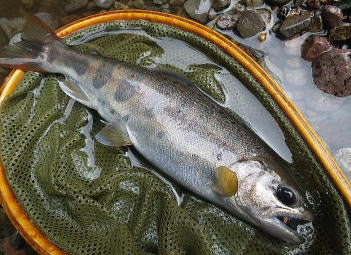 May

Back home in Japan. Talking to my favourite little playmates in the small mountain streams.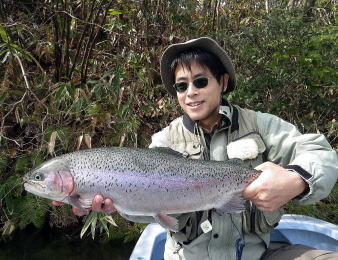 May

Flew down to Seisia, on the tip of Cape York, north Queensland, Australia.

The shallow tropical water was teeming with fish - savage variety of them.
The mangrove lined brack waterways are home to indecent amount of estuary species, including the iconic Barramundi.
A nice sized GT came to greet us.
For the exciting bout I paid deary - my trusty UMF GT stick is now only half as long!!
-
TT OZ
April

A crystal clear water rustles through the village of Yoshiwa. A fine day to kick off yet another eventful season.
March

Reservoir fishing back home in Japan.
A thoroughbred hatchery trout at its best.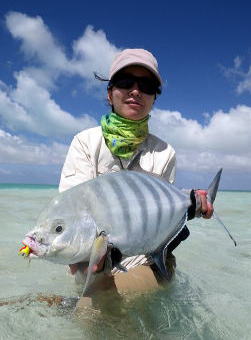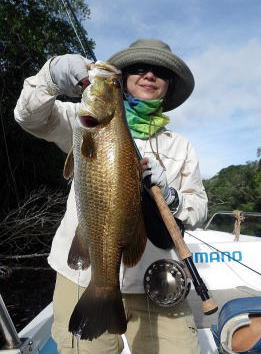 January

Not a bad way to kick start a new year.
Time passes ever so quickly on the sandy flat of Christmas island.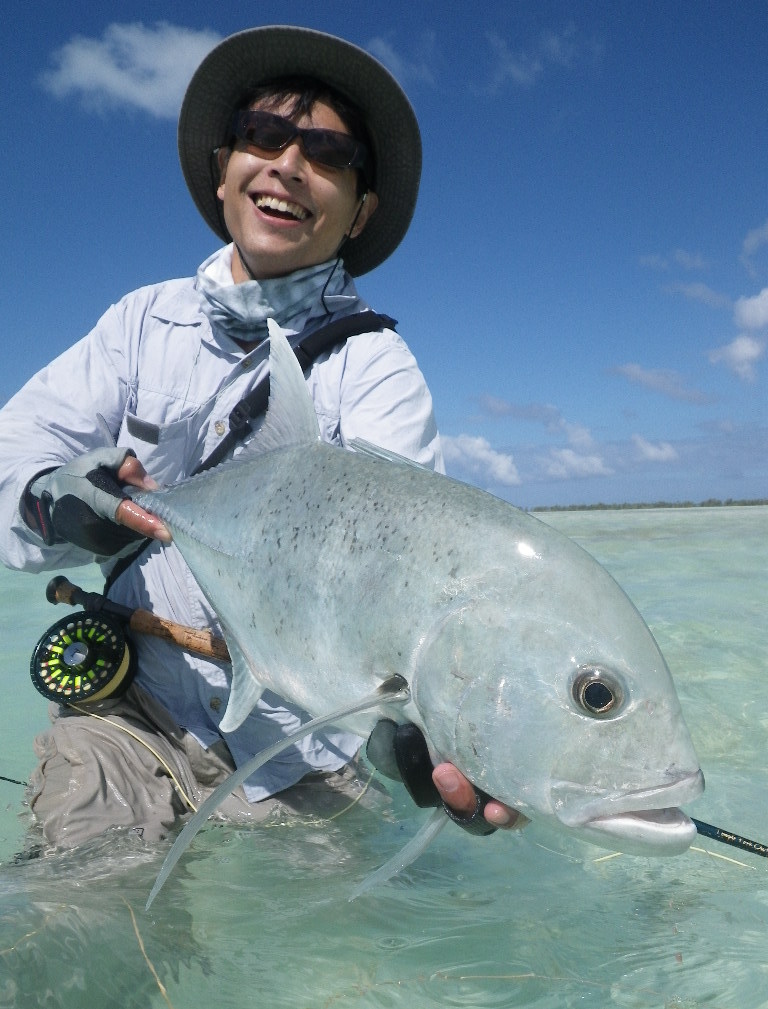 - 2011 -