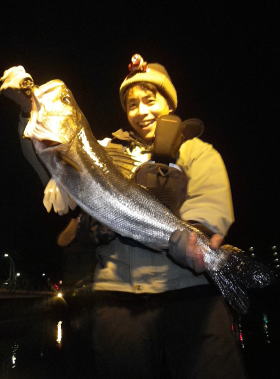 End of the year
Dec. 29th offered the last spring tide of the year. Went down to a small river in downtown Hiroshima and boy watch this!! A trophy seabass to see off 2012.
-
Next
December

Fishing the edges of Tokyo's Haneda airport. The guiding lights for the jumbo jets are home to big schools of feisty seabass.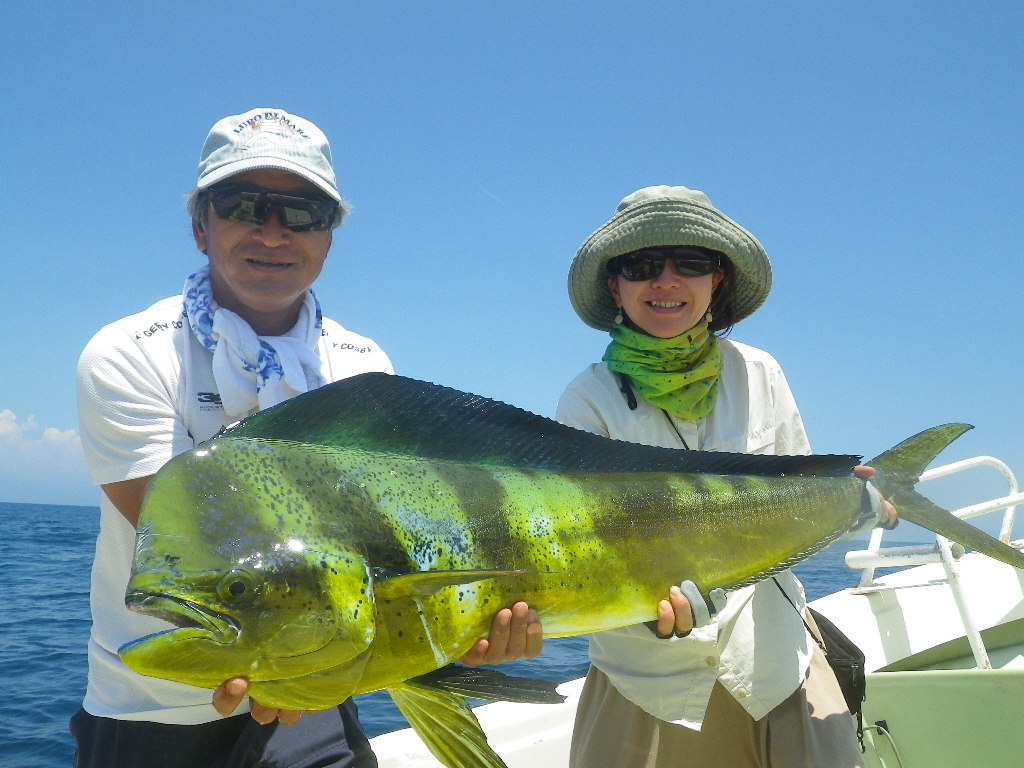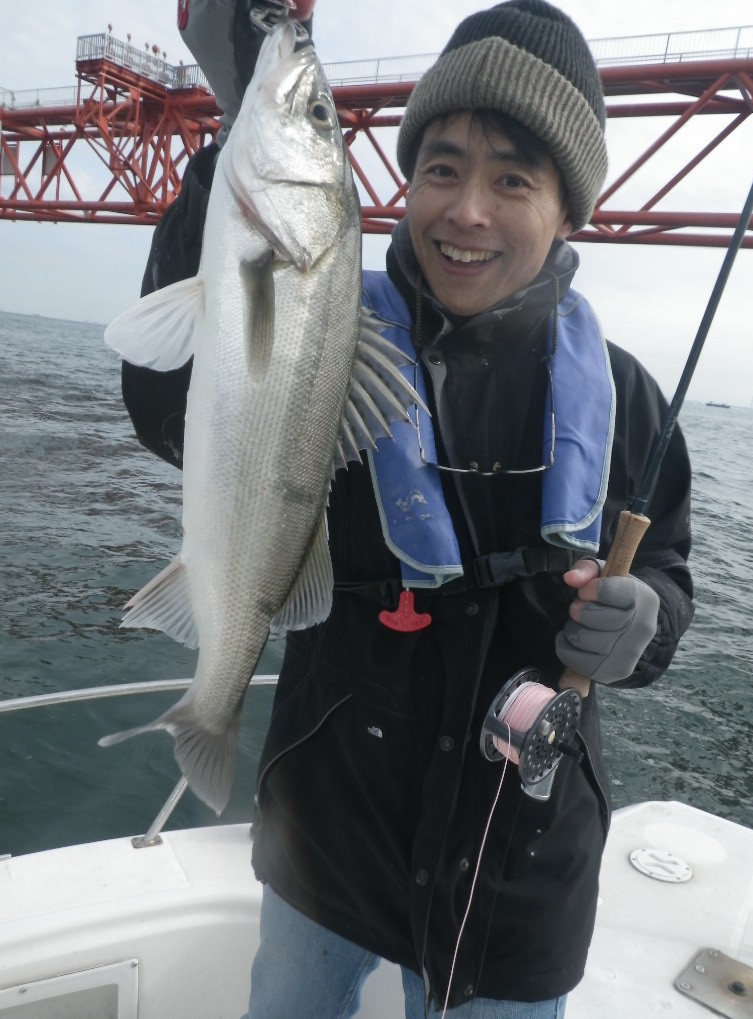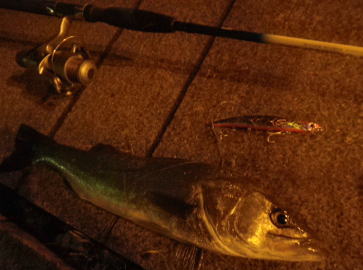 November

Breams can sometimes be hunting beasts. Casting a small popper to a boiling school produced this handsome fish of 19inches.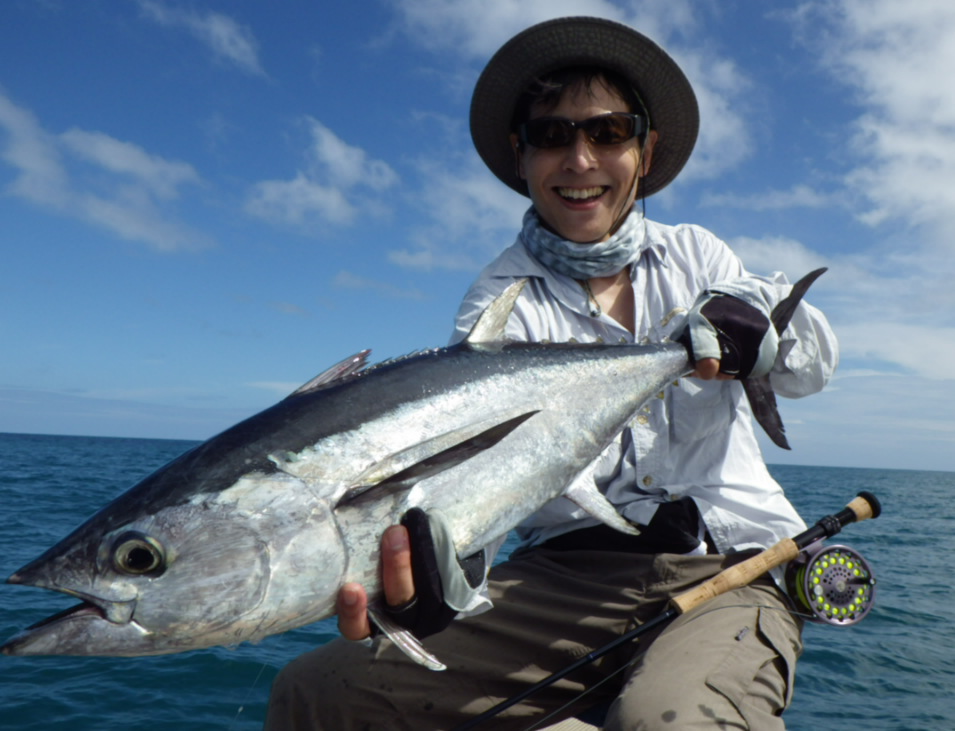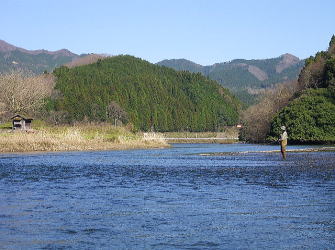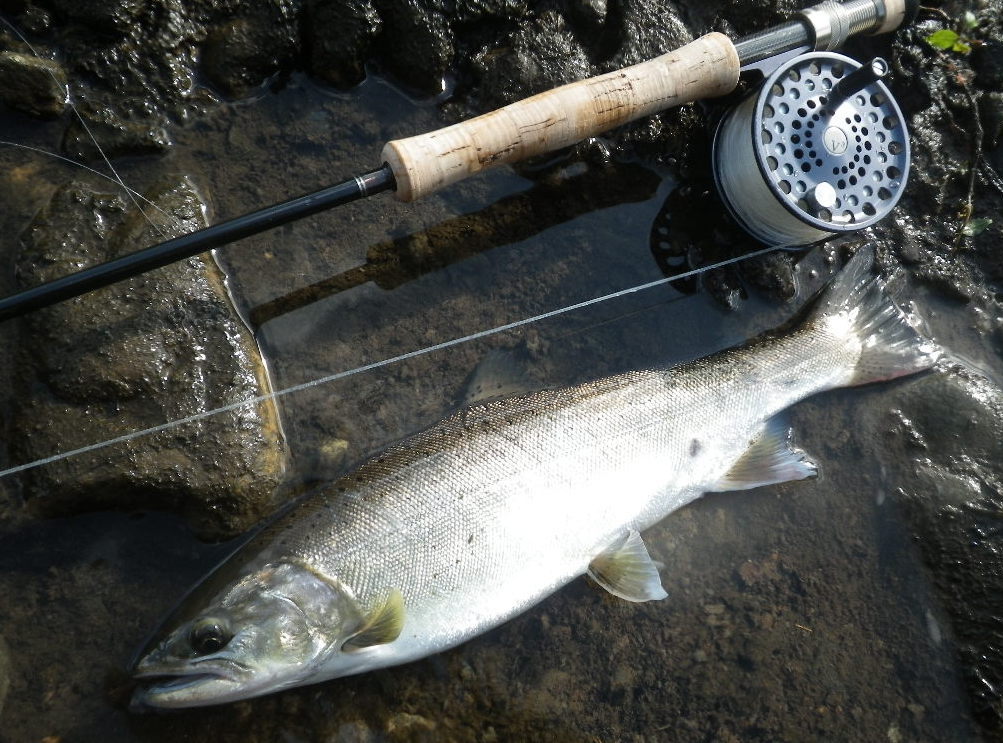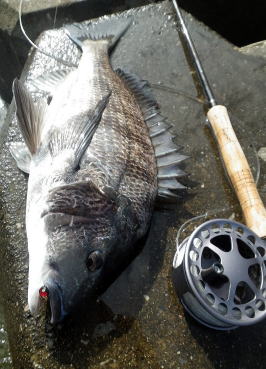 October

Nailed down an elusive Satsukimasu, sea run strain of Amego trout at last. A trophy fish at 43cm!
Sayuri, though 9month pregnant, couldn't resist the urge to nail down a few.
November

Midnight seabass hunting down town Hiroshima.
There you go, a fishing bug needs no maternity leave!!
-
TT Japan
September

Discovered a rivermouth with clearwater shallow flats infested with indecent quantity of such quality bream as this.
End August

Visited a pool we spotted giant slamander a year ago. And sure enough, we found (& even cuddled) 4 of them.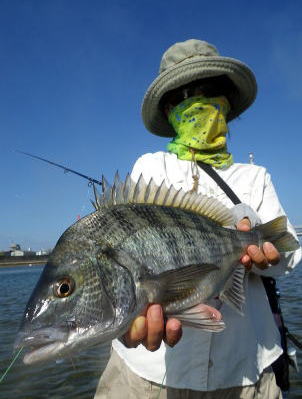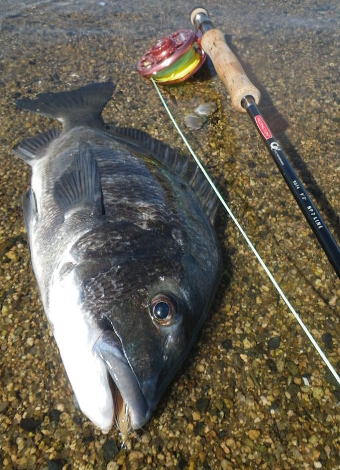 Walking up the upper most reach of Ohta river's headwater.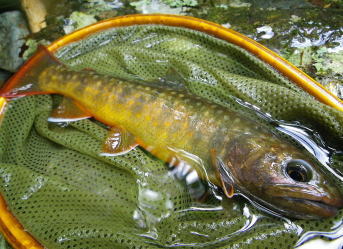 Salmon were not running too thick yet but those that were there all boasted bright chrome body. A silver slab of 67cm was more than enough to appease us.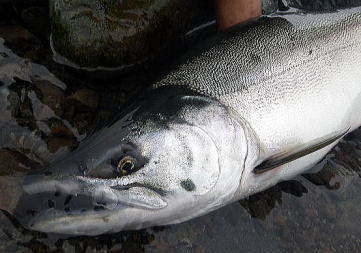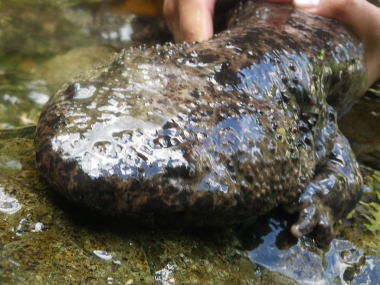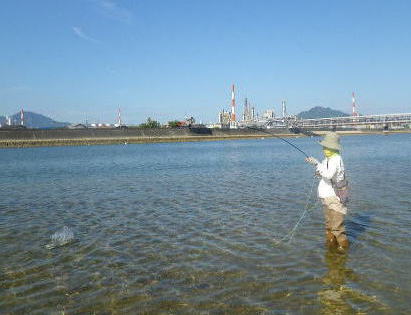 Late Summer

Floater fishing in a nearby reservoir.
Small fish only but enjoyable nonetheless.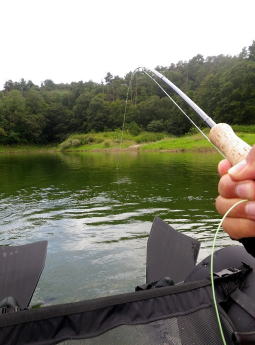 Summer holidays

Runnig away from the heat of the mainland Japan, we visited Hokkaido once again.
The small streams in the Shiretoko range are literally the coolest place to chill out in.
Nemuro strait is the place where millions of salmon migrate through. You only have to cast to the direction of Kunashiri isle - sadly occupied by Russia.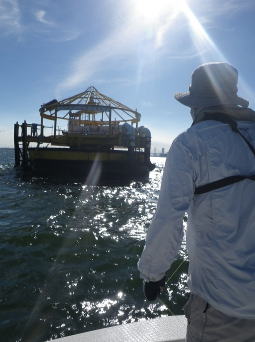 Early August

Visited Yokohama in search of big bad black bream. We sighted perhaps 50 of them, managed to hook 3 and lost them all in the pylons. Will try again!!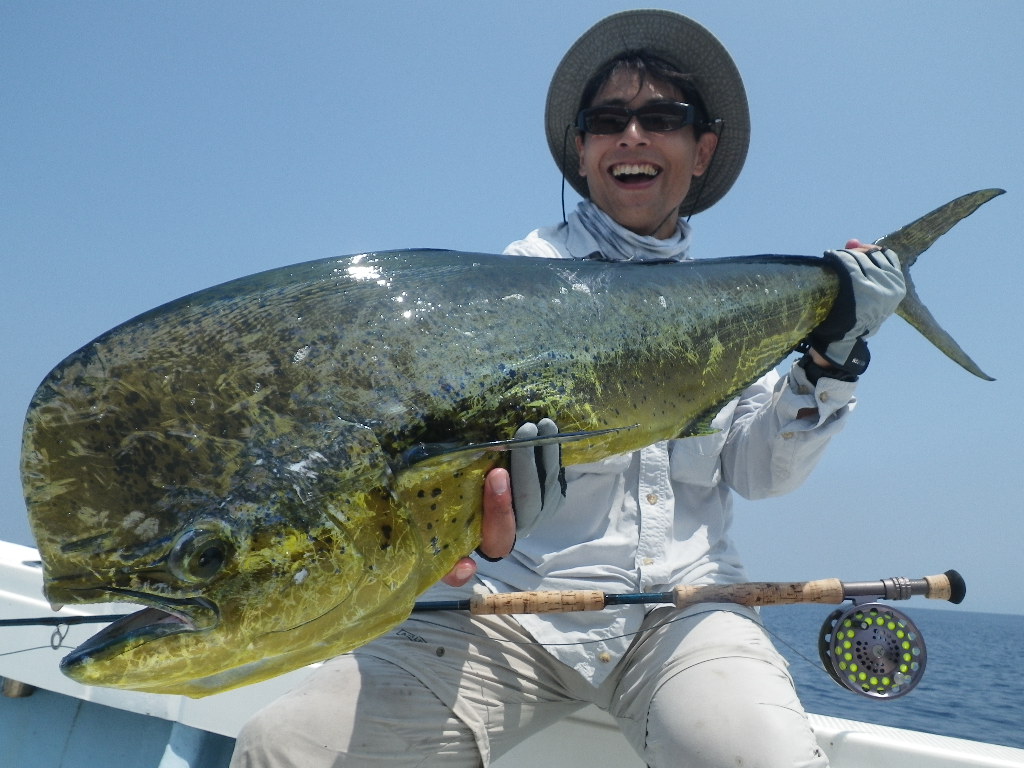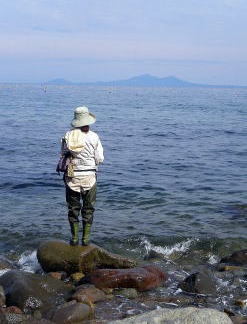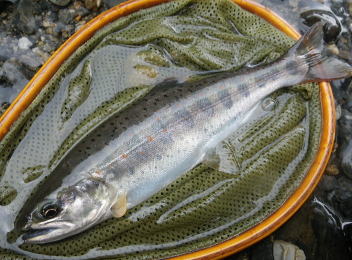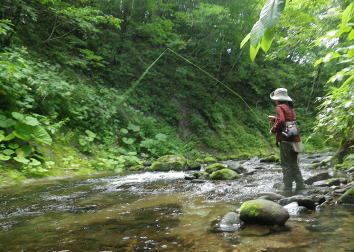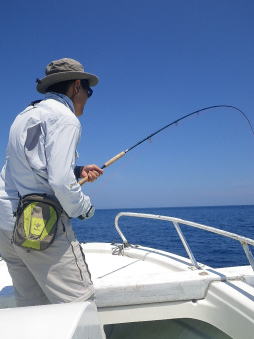 End July

Our annual visit to Kohchi pref.
This time we hit a jackpot - big Mahi mahi one after another!
The 2nd day turned into a day of fun punishment even for the heavy weight gear.
The activity level was super high.
The flies barely swam before they got brutally hammered by these beasts!!
-
TT Japan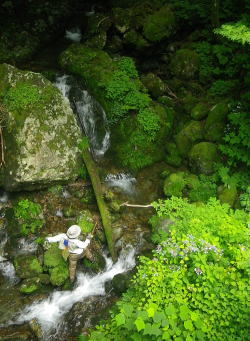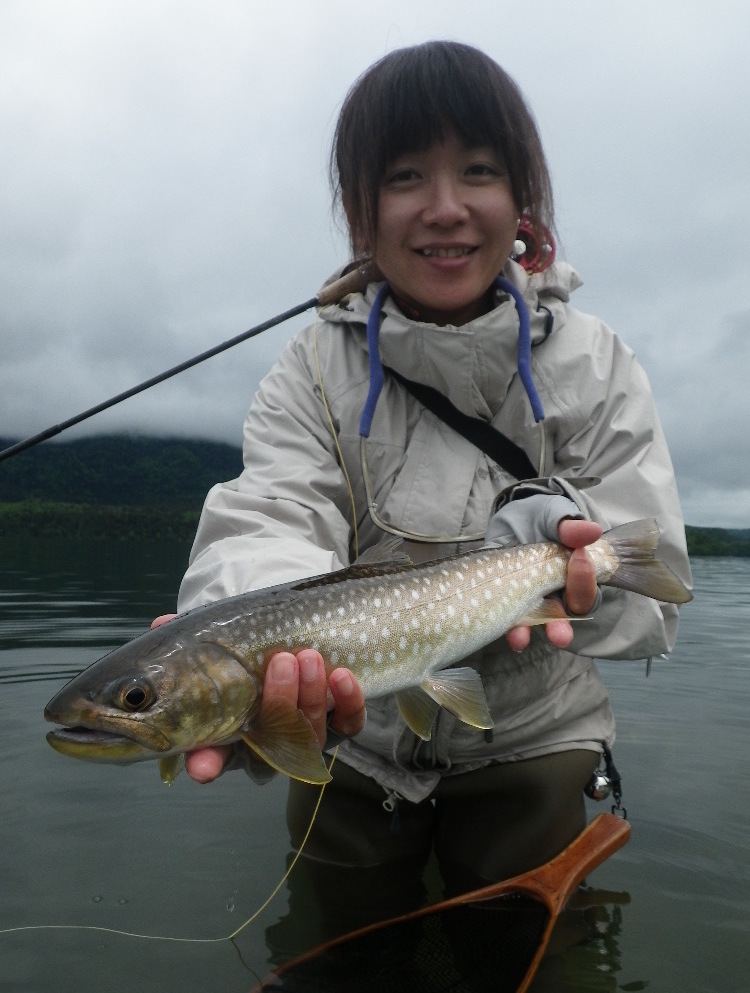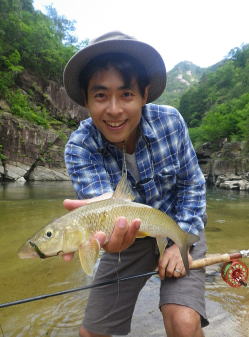 My 12wt TFO bluewater desperately needed an exercise.
End June

Our annual visit to Lake Akan, to cast large mayfly imitation to rising Amemasu char.
A cicada and flies.
Not cicada flies.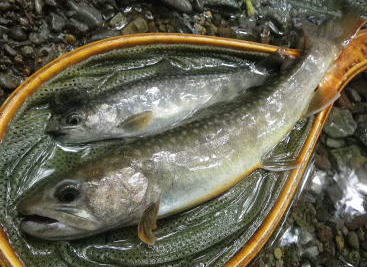 End April

Our first outing to the mountain stream up in Yoshiwa, north Hiroshima.

Unlike the lowland already covered in green, the rugged terrain up there is still in winter attire.
May

Back in Hiroshima at our home stream.
New leaves have popped up turning the whole world all green.
Even these wary Amemasu cannot resist the temptation of once a year mayfly buffet.
Neither can we the flyfishers.
-
TT Japan
July

Admire the crown jewel of Japanese mountain streams.
A most bizarre experience - first, a small Gogi took the #10 caddis, then a big Gogi swallowed his little sibling head on. Not sure if I can claim a trophy on fly though.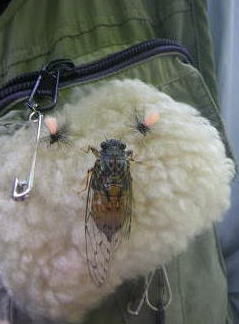 June

Fishing for large mouth bass in a river in nearby Yamaguchi. A chunky barbel as a surprise guest.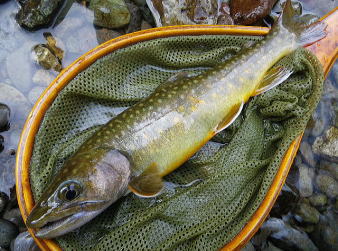 Meanwhile I too had a thrilling session with torpedo of the Arafura sea - Northern Bluefins. Their sheer power is absolutely a top notch - second only to the ominous bull sharks perhaps.
-
TT OZ
And the lovely Gogi char alive and rising.
May

We spent the ''Golden week holidays'' again in Cape York, northern Australia. Sayuri's persistence was rewarded with a nice shiny Diamond Trevally.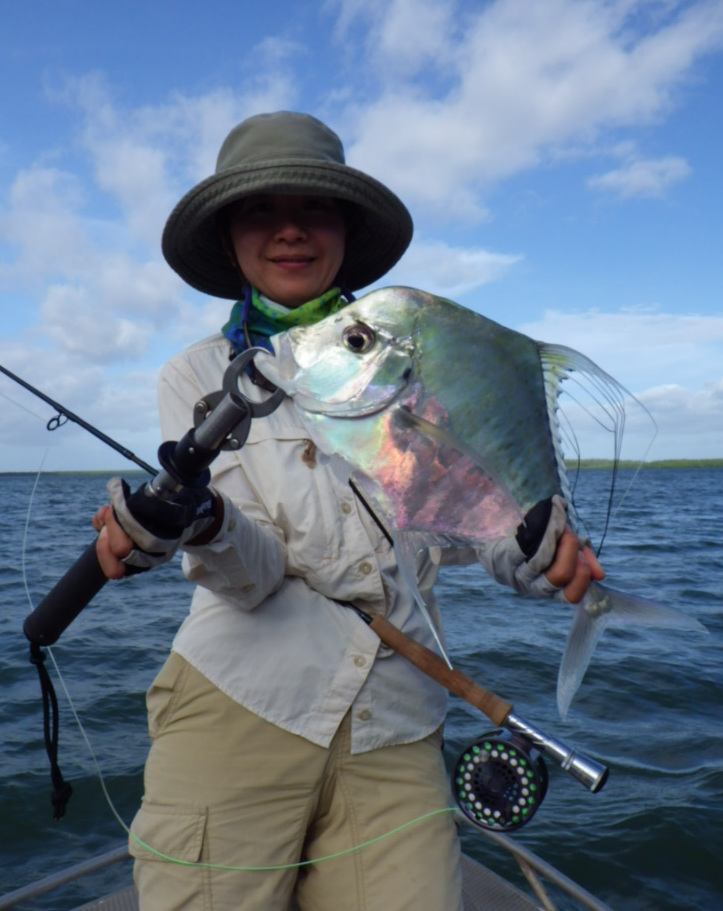 Thanks to the warm sunshine the stream was full of life - of insects as well as of fish. The season's first ''almost 12incher'' was a handsome Gogi char.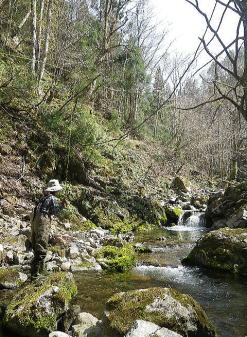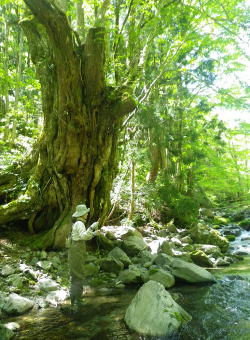 April

The beginning of the season saw us covering a big water - by the Japanese standard anyway. We kept casting for two painfully eventless days to get a reward of 47cm rainbow eventually.
Onlookers may well call it a relaxing day while the flyfisher is analyzing the hell out of it.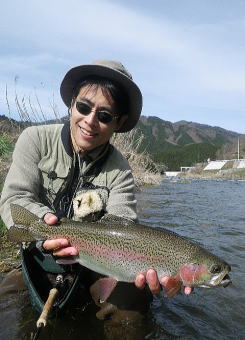 - 2012 -