February

Baby squid swim up closer to the shore in the coldest time of the year - so do the seabass and rockfish to entertain us fisherman.
July
Cycle of the weather pattern was against us this year. Most of the weekend with good tide was wasted by the rain and clouds. However in the precious breaks of the sun, I nailed this big blackie of 48cm.
-
TT Japan
Other options for the rainy day is black bass.
The first trophy fish, 51cm, fell to my Ayu imitation.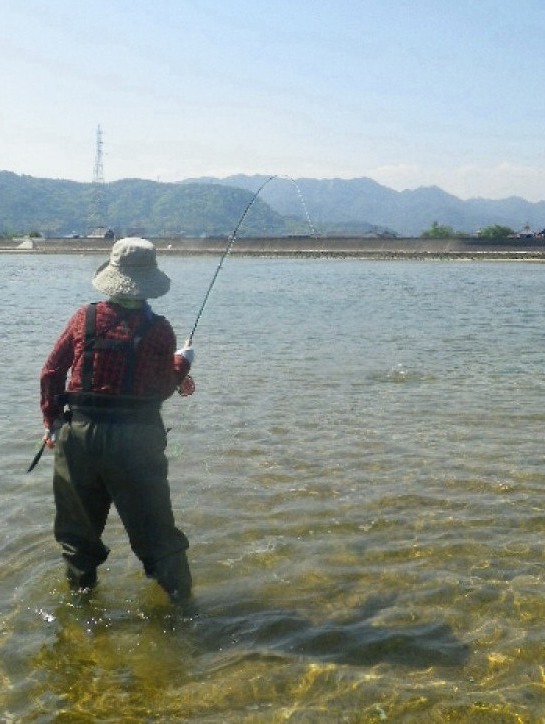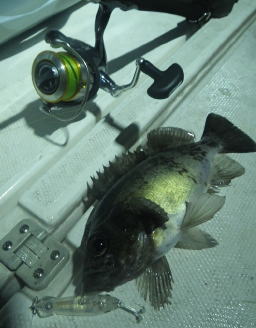 June

Annual monsoon brings flood, the flood pushes down baitfish in the river, to feed on them swim up big seabass. It all works fine for us anglers in the know.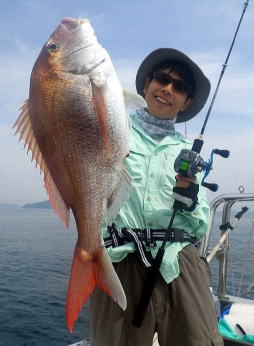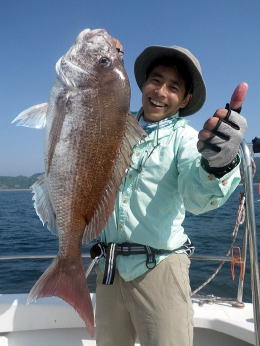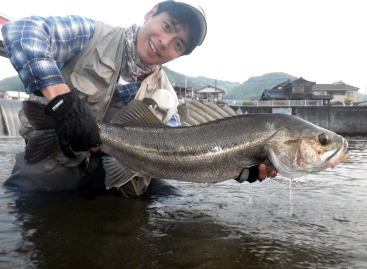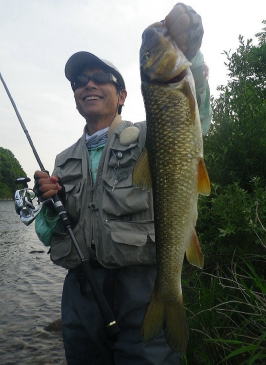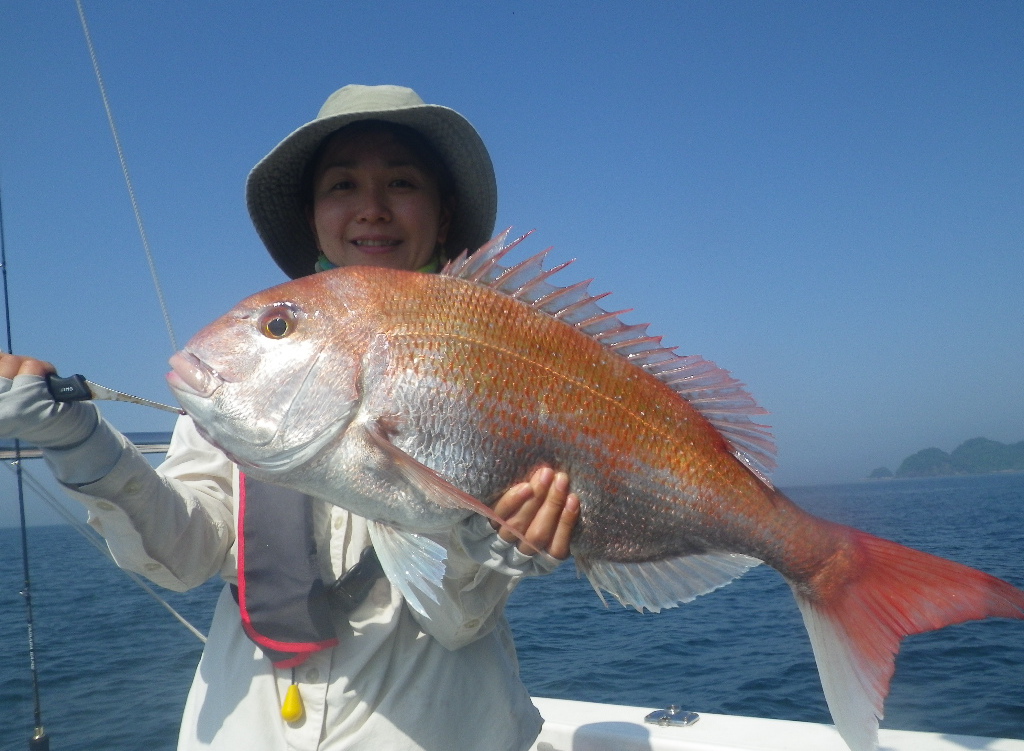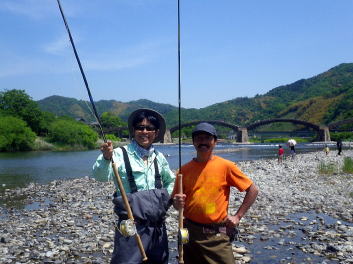 End May

In my attempt to nail down a big seabass chasing baby Ayu, came a rather disappointing big barbel to see if I was ready.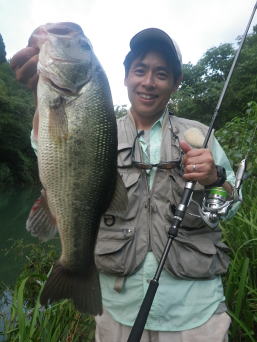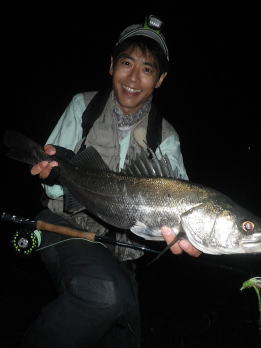 Spey casting practice in nearby Ohta river.
GW

Mountain lake in the back country. Again I lost it to a big one about 60cm, only to receive this consolation prize . . .
Second round of snapper game of the year had my wife Sayuri on board with me. A trophy fish of 63cm was her reward.
Male snappers change their colour to bronze gray while the female remains in bright orange. These big ones are true treasure in reproduction resource - must be released with care and respect.
-
TT Japan
Managed to land a decent sized seabass of 65cm on fly at last.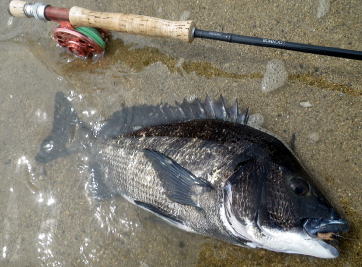 My old friend and flyfishing mentor Shinchan visited us. He is the angler who has caught the biggest number of Steelhead amongst us Japanese at least. Though questionable if we can call him a Japanese.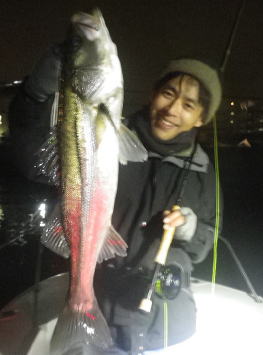 See how Sayuri enjoys the first bout of the year, while her husband supports, her daughter cheers (place the pointer on the pic)
May

Red snapper, called Madai here in Japan, has become a popular lure fishing target lately.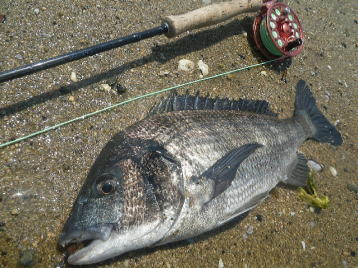 March

Another typical game of the season - sandworms comes out of the floor to spawn in millions. Urban seabass in Yokohama bay cannot resist to these easy meals.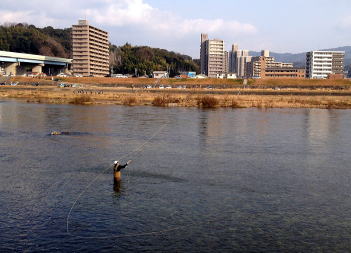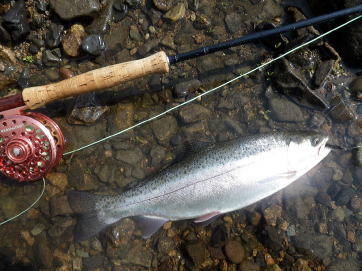 January

The year's first bout from midnight of the new year's day. Kept casting on, till this fish of 76cm finally gave me a sign of life at 5a.m. just before dawn.
April

Sight game for black breams starts just as the Sakura blossoms fall.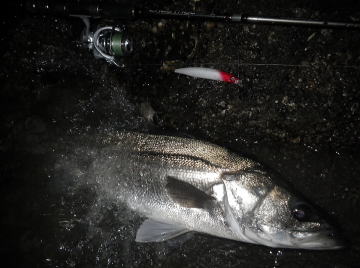 - 2014 1st half -