June
You don't always get lucky with the weather timed to the bream tide. On such happy occasions you certainly must do your best to exploit them.
-
TT Japan
Seabass fishing is a different game in many ways. It doesn't require sighting challenge and finesse in presentation as most of seabass fishing is done after dark. On the other hand you need an intimate knowledge of the location and technique in controlling the drift, without being able to see the flyline of course. Another fine fish of 71cm, noe the yellow JGFA tag on the back..
-
Next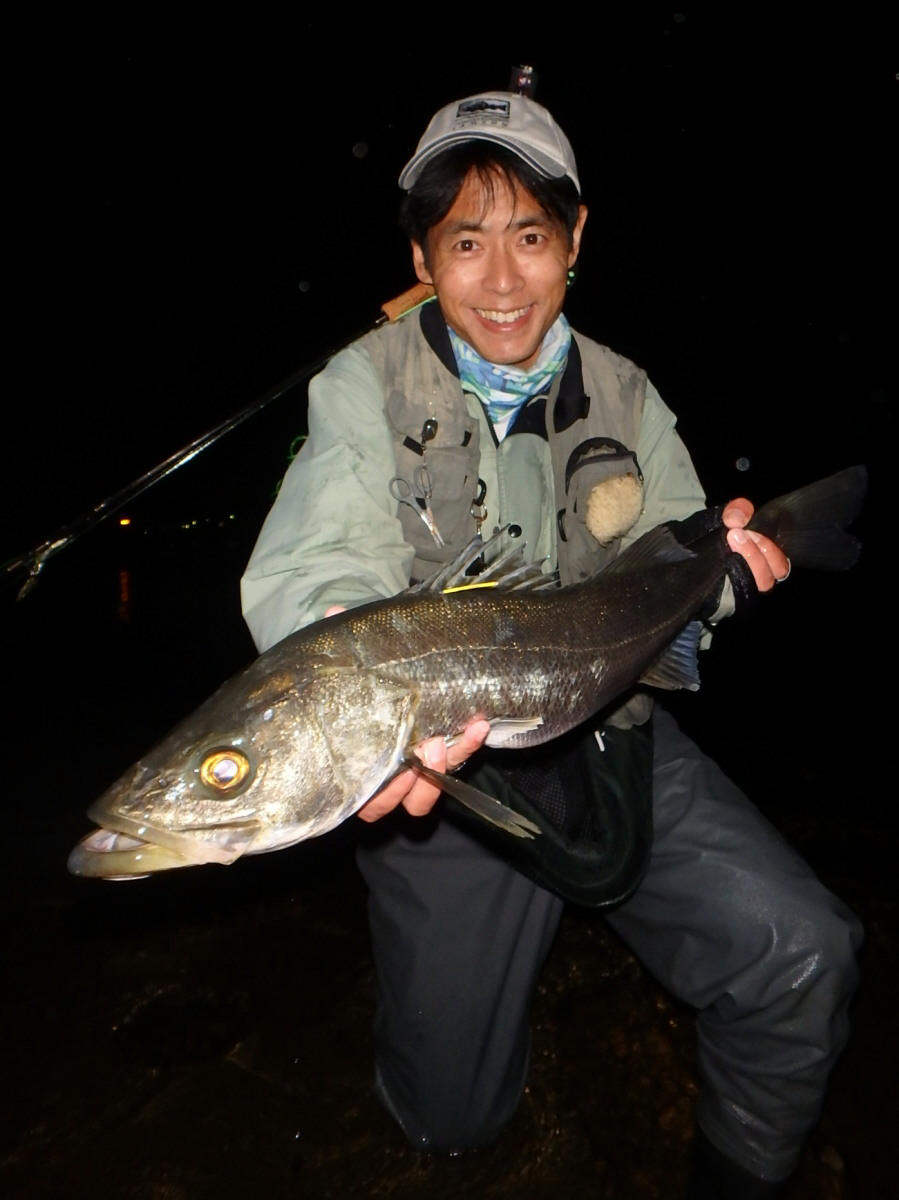 End May

Snapper fishing in Hiroshima. You won't mind the drizzle when playing a fish like this.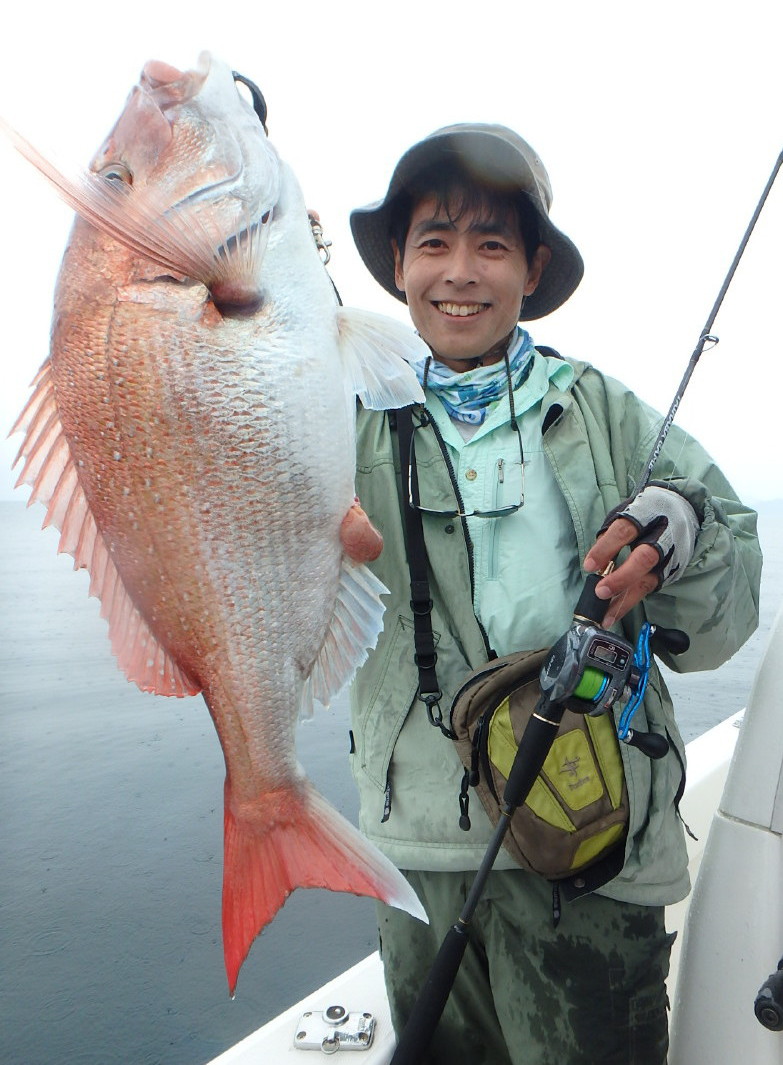 Another lunker seabass of 75cm, caught on a Ayu imitation about 7cm in length.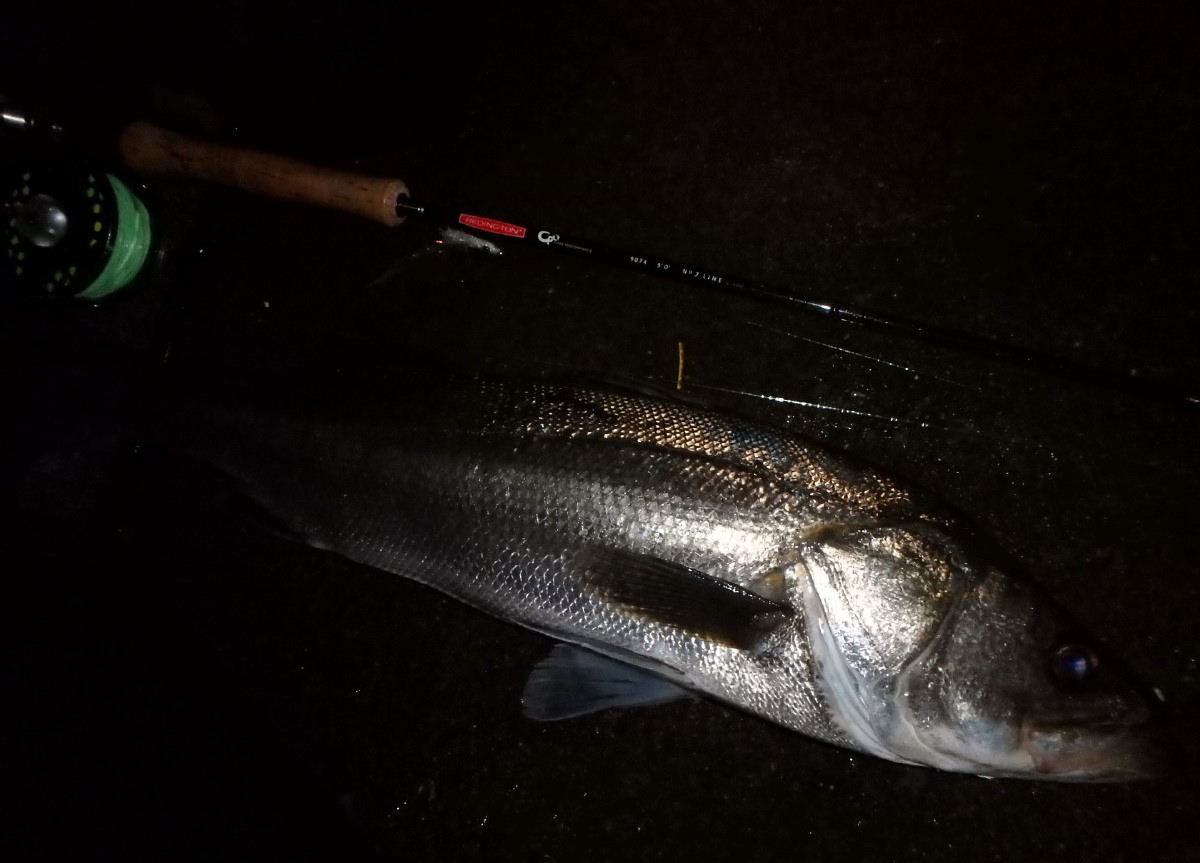 End March

Still chilly but not biting cold any longer. Probing the port of Kure for the big glutton squid feeders.
Mid May

Paddled out in a Kayak for a change. A fine fish of 74cm in the middle of Hiroshima city.
Occasional family trip is not a bad thing either.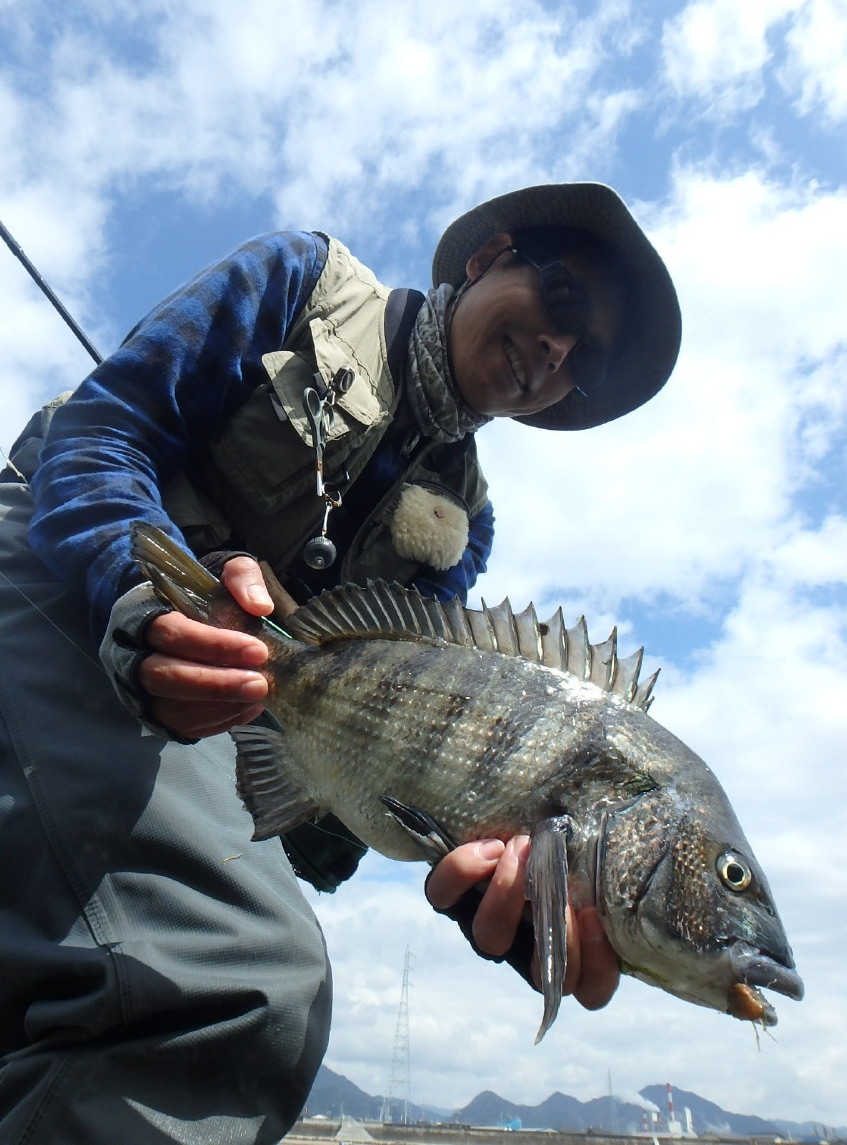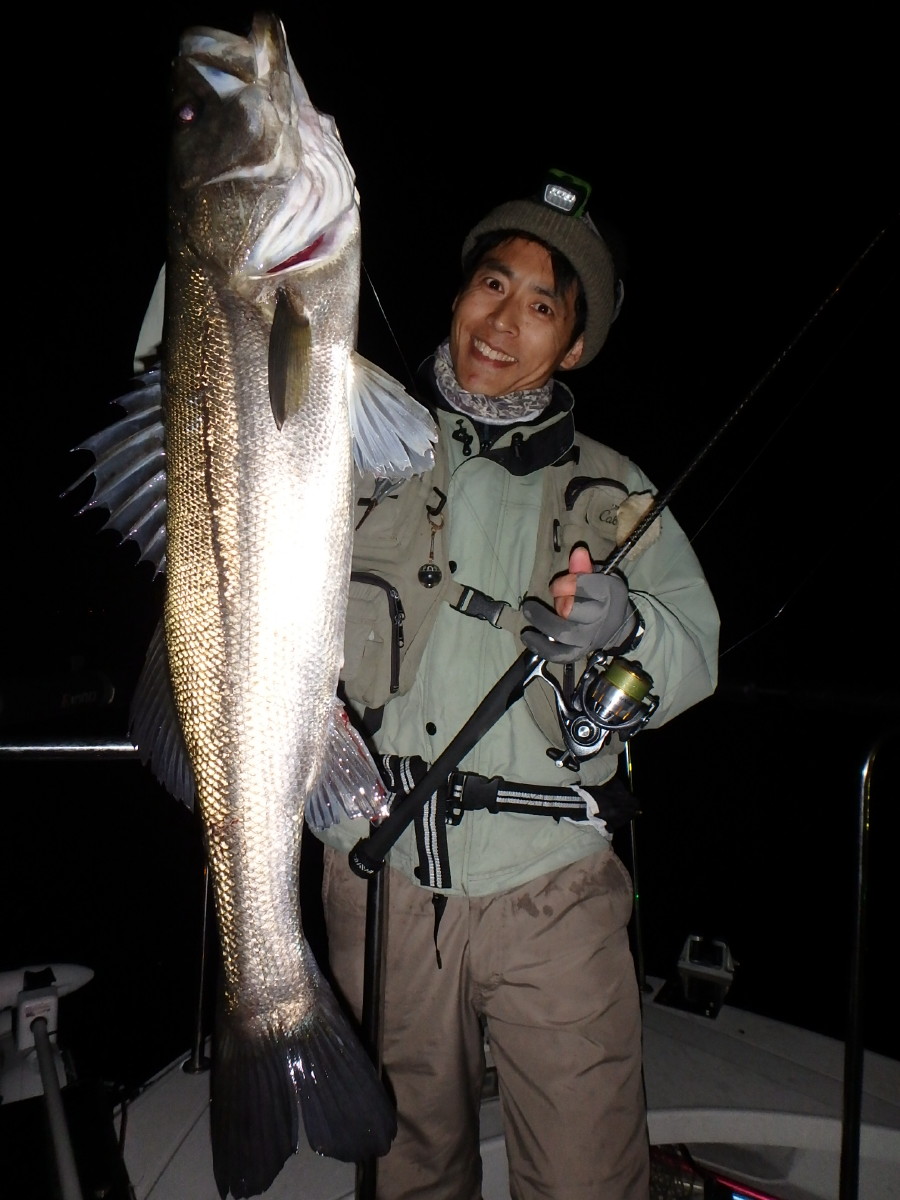 Early May

Back in Hiroshima and back to my angling routine - nightly errand for Ayu busting Seabass.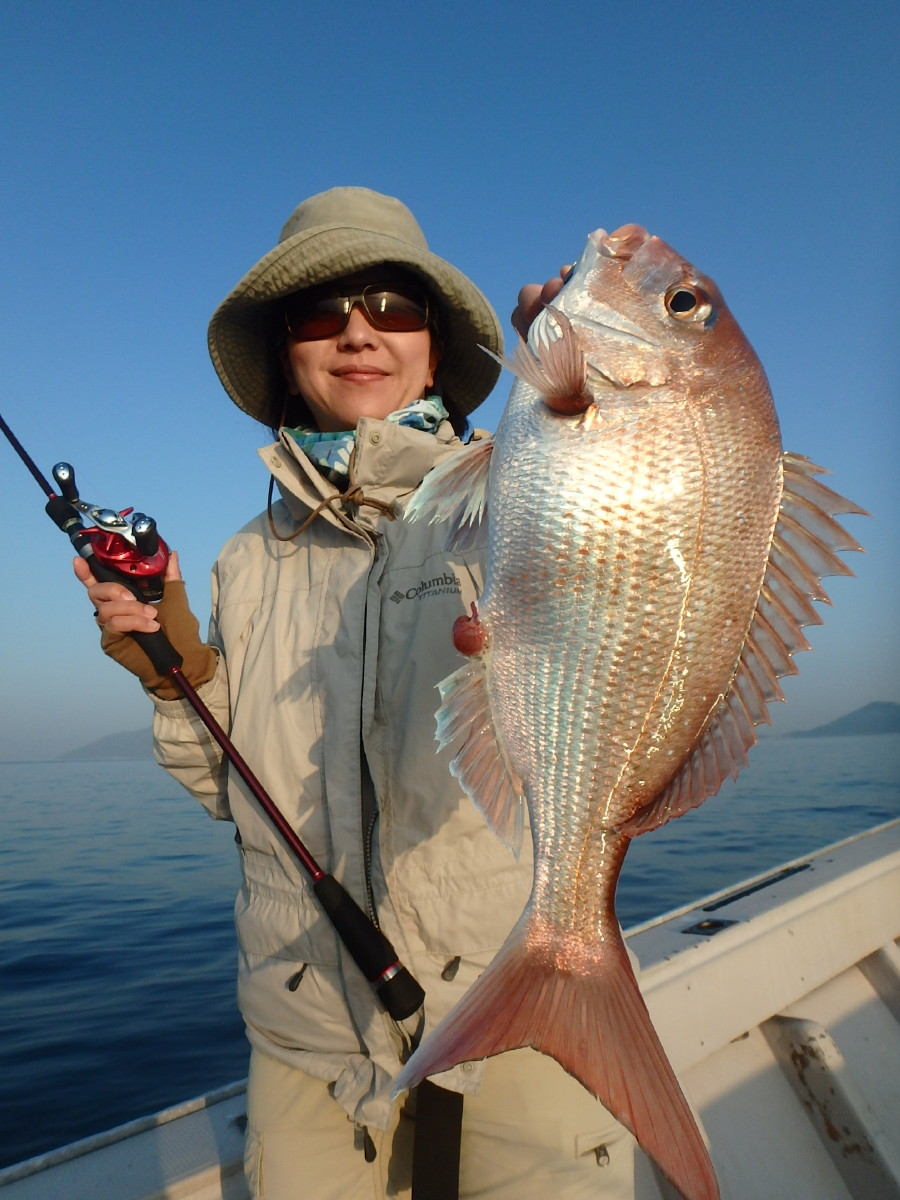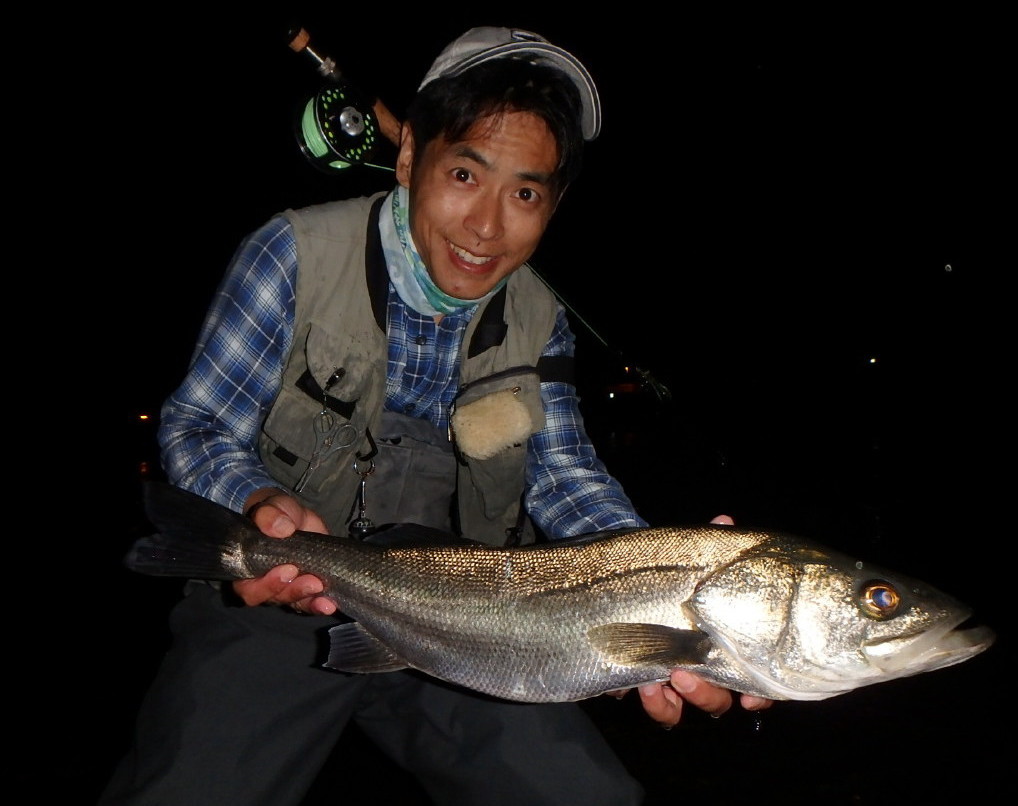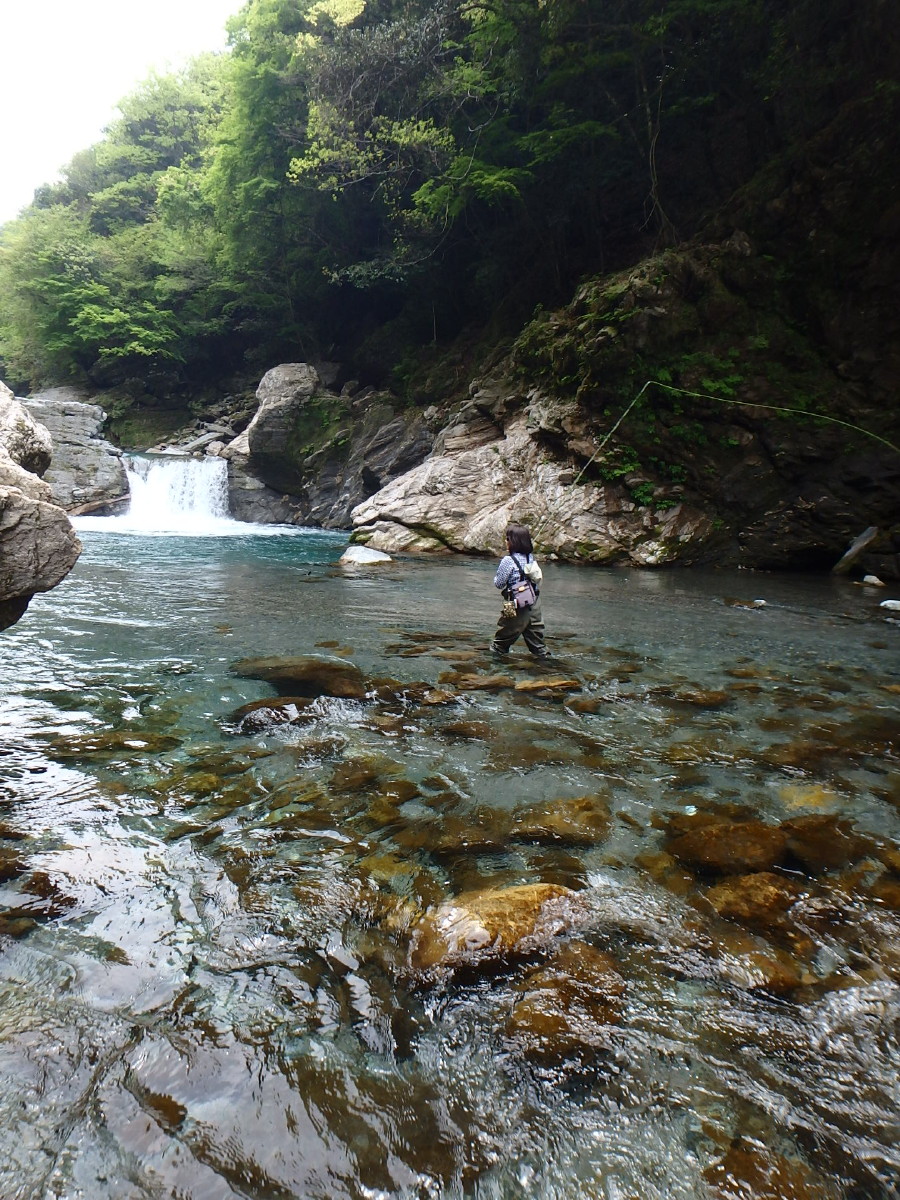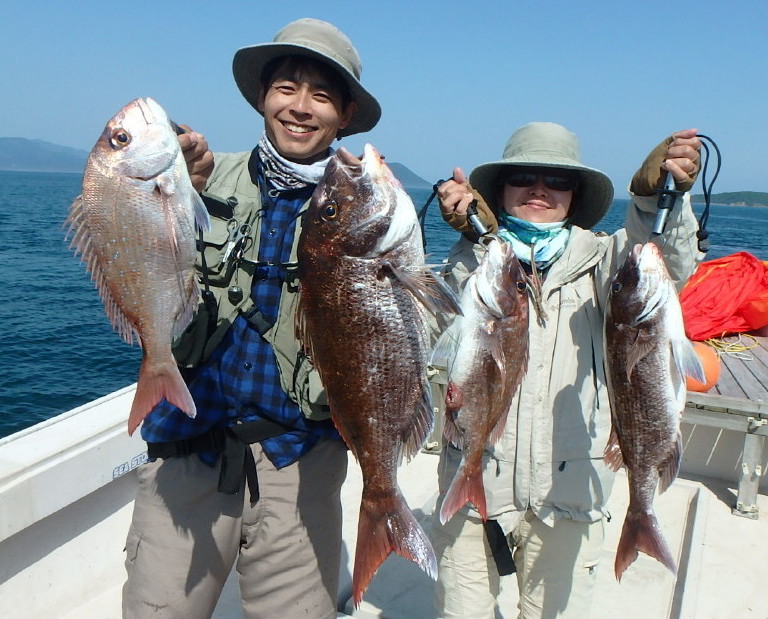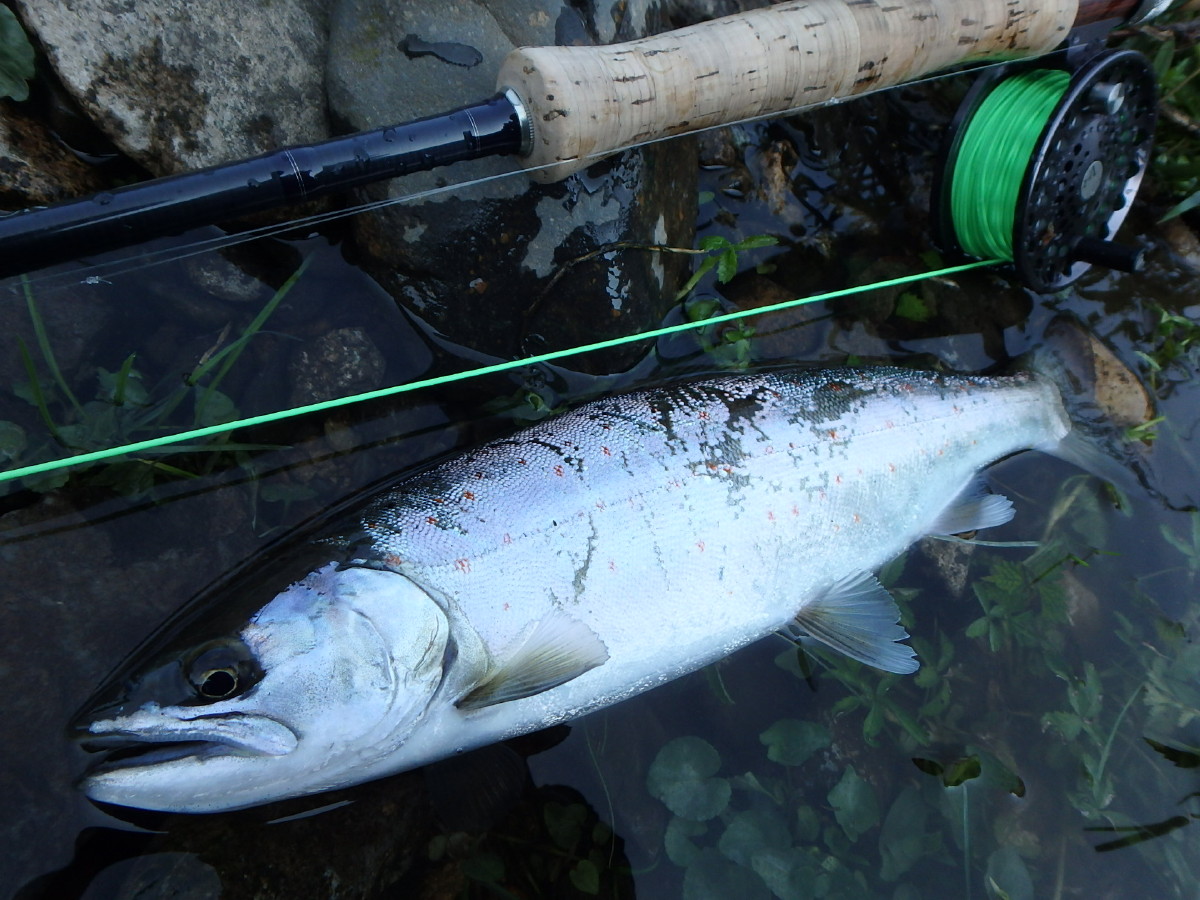 Golden Week Holidays

Visited the freestone streams in Tokushima, Shikoku. Casting dry flies on a light wand makes a welcome change and a different kind of exhilaration.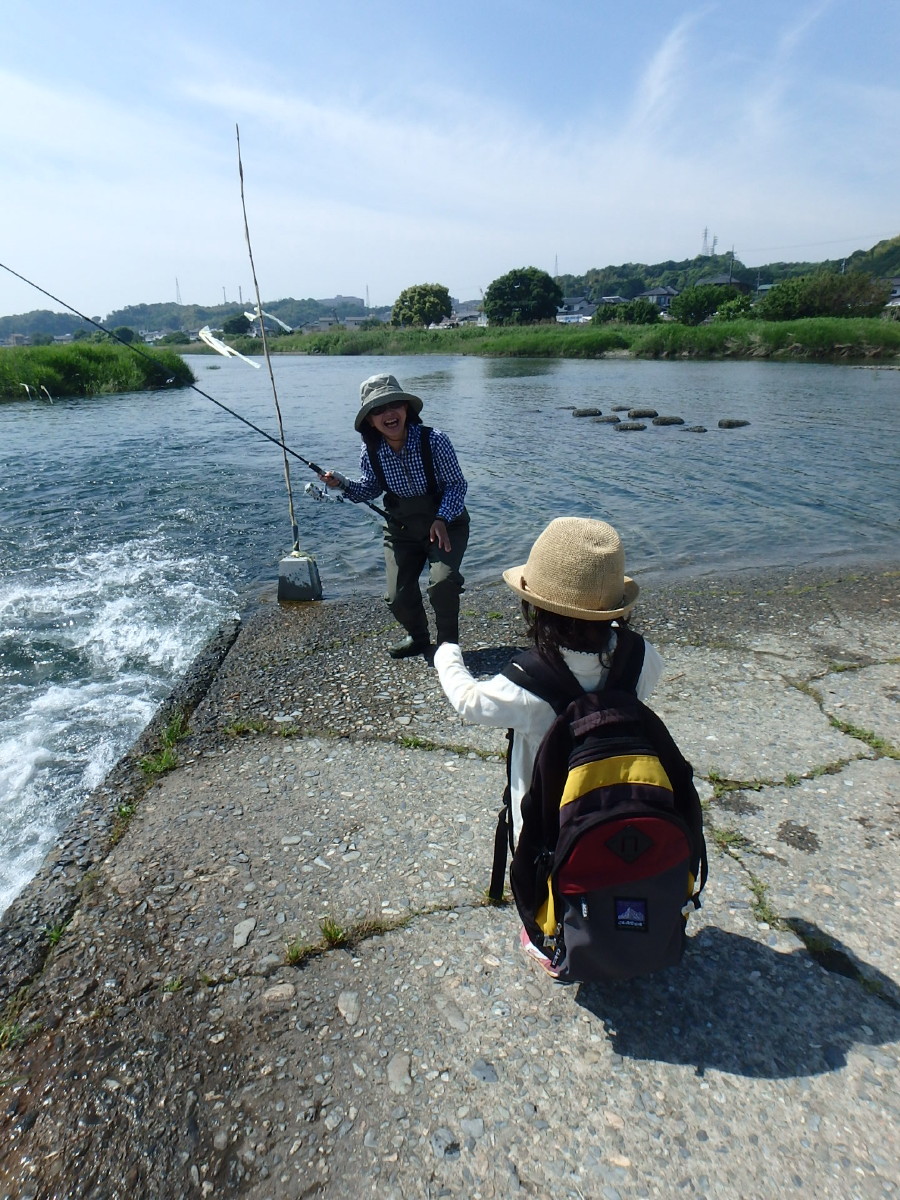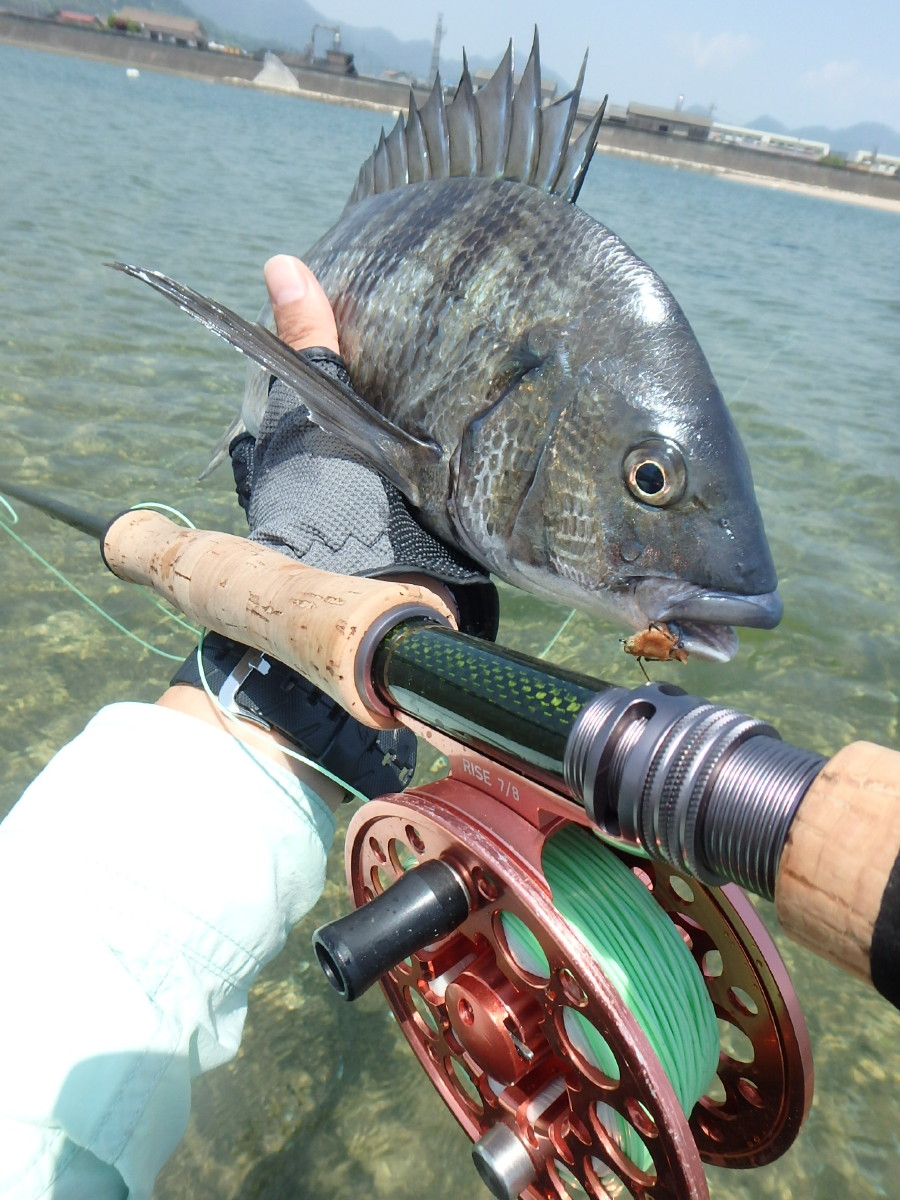 Casting to the illuminated structure from a boat makes the night far more eventful.

Late April

As the water warms up, seabass starts their annual invasion into the river mouth in search of Ayu fries, producing exciting game particularly for flyfishermen.
Went out in a boat from my home town in Kagawa, for a day of lure fishing for snappers.
Snapper is a most prized table fish for its beauty as well as for its succulent flesh.
We kept smaller two, releasing the bigger rest for future fun.

And sight fishing for breams on sunny days.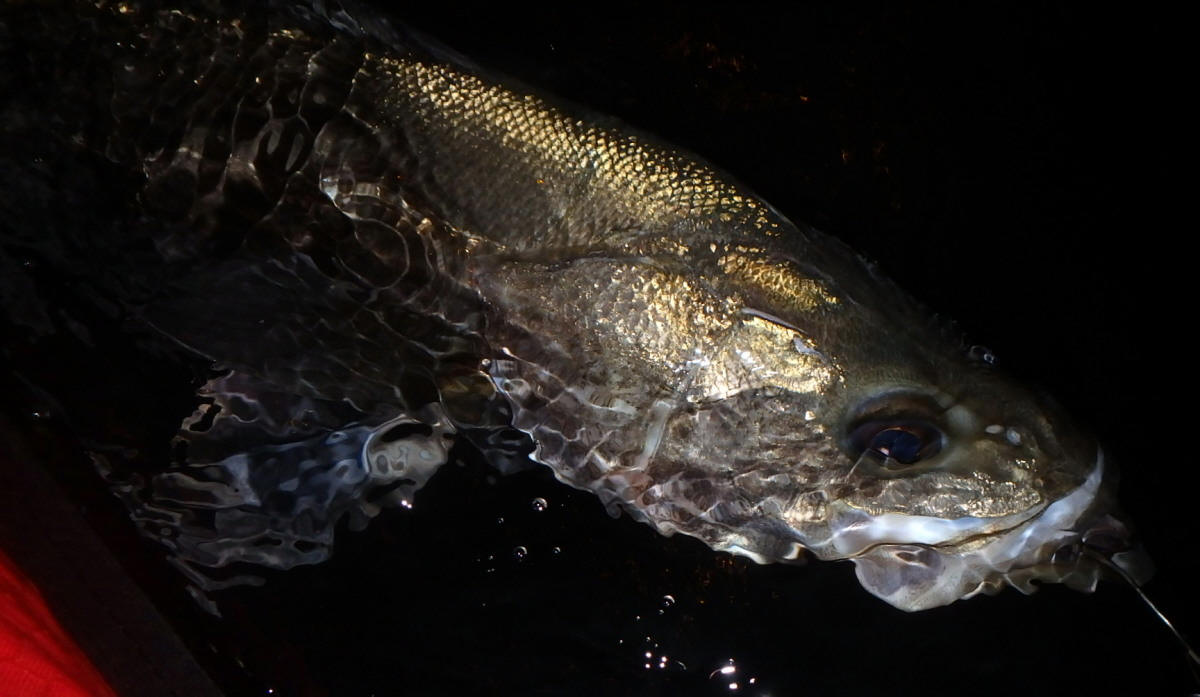 End April

Visited a lake in the mountains of Okayama to admire Satsukimasu, a sea run strain of Amego trout.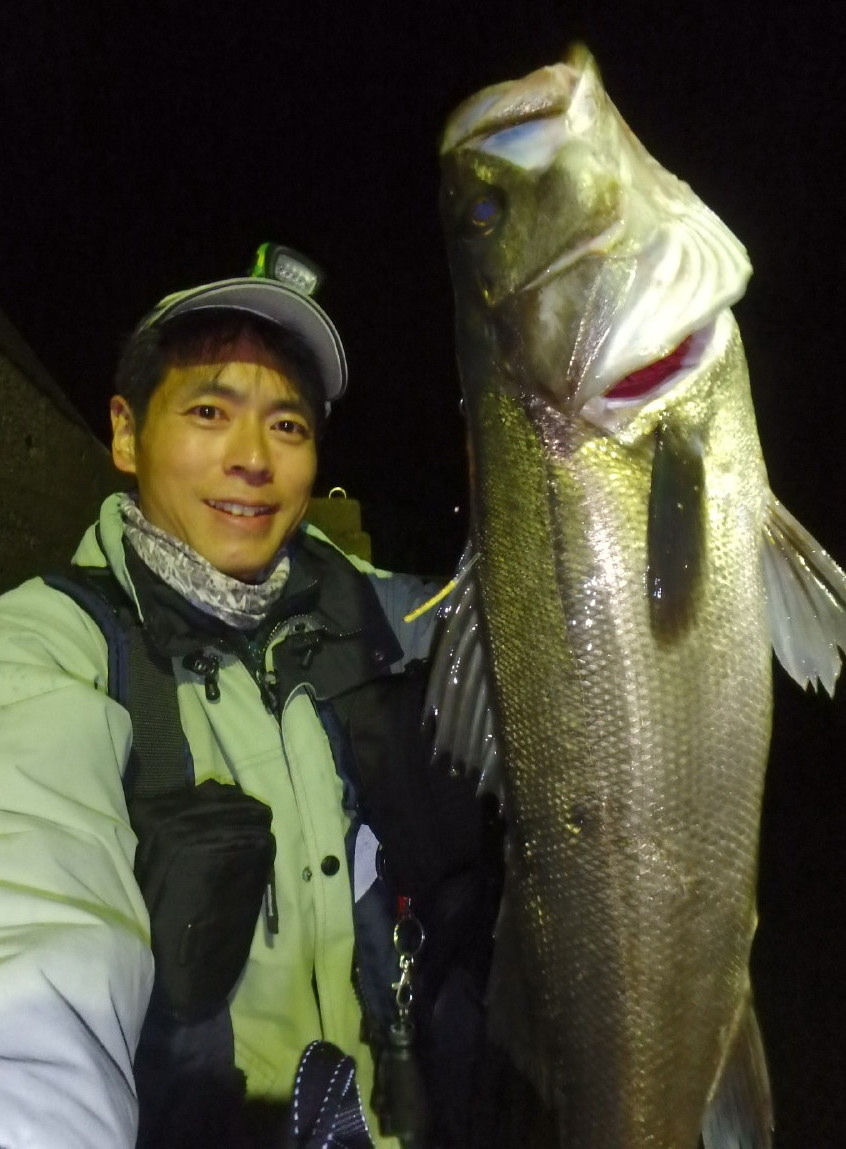 Like the opening day of streams, the season's first successful bream day is something special to look forward to.
-
TT Japan
From the trials and errors of the past seasons, I managed to design a fly to suit this particular bait fish. This fine fish of 80cm did a lot to give me that crucial confidence in my newly constructed angling method..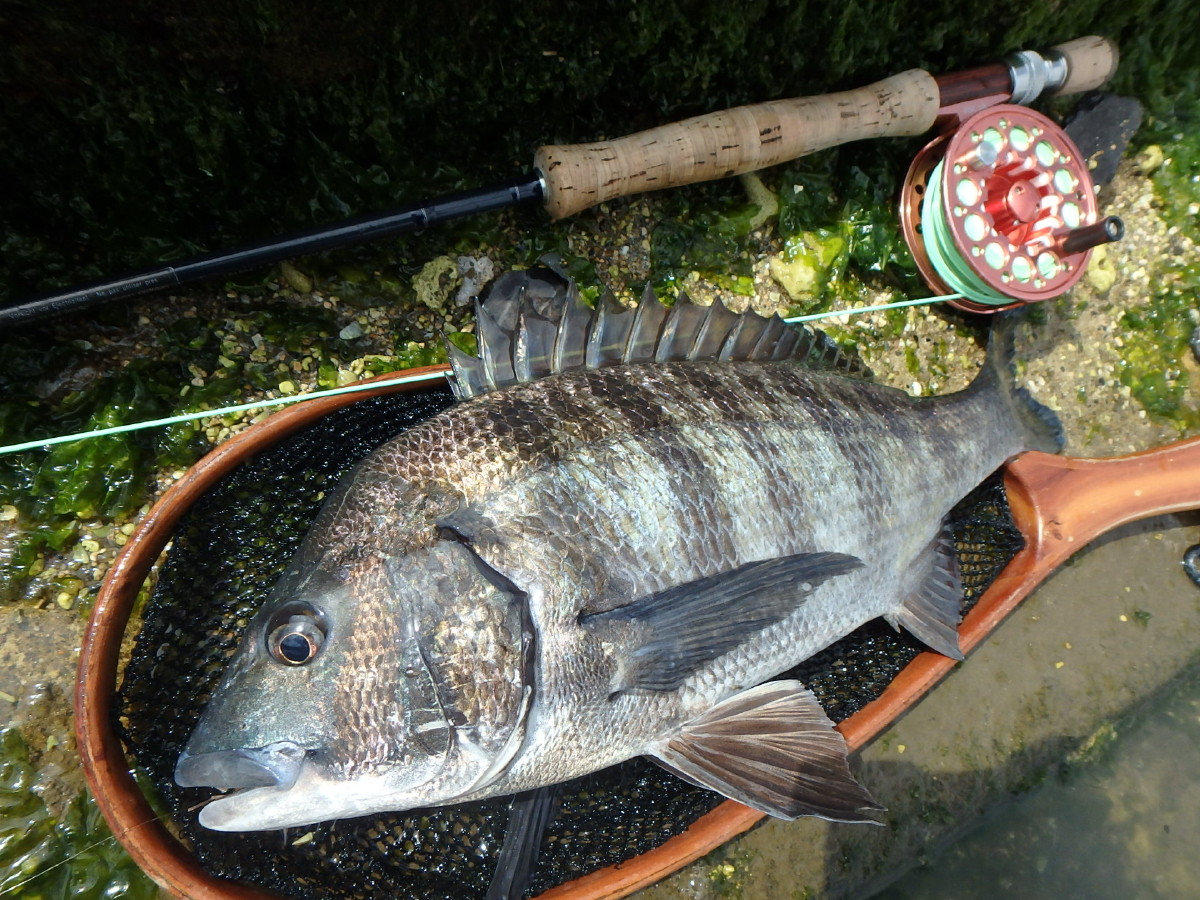 Early April

But a true hard core angler as I am must seek satisfaction only by landbased, independent fishing - even though you only get one single bite a night, such as this one at 75cm.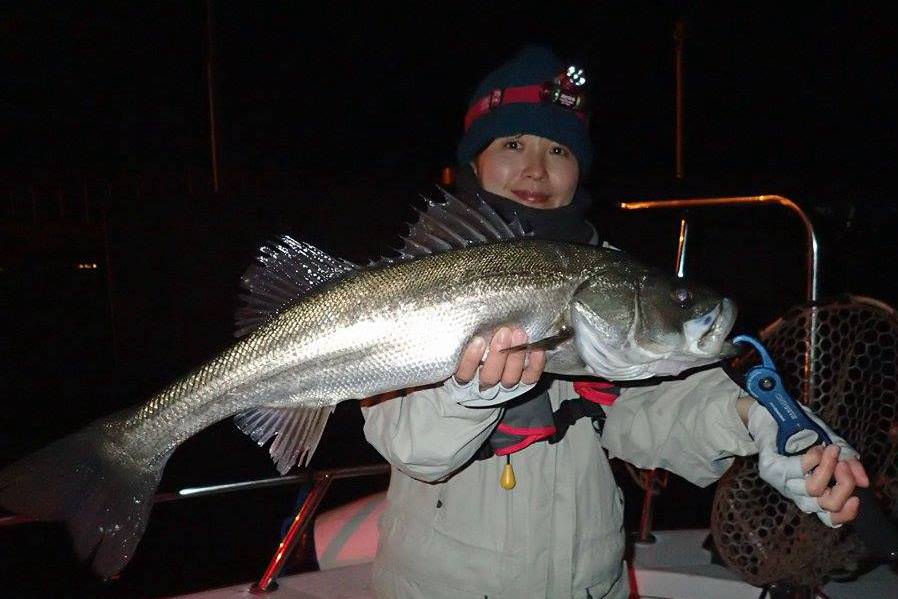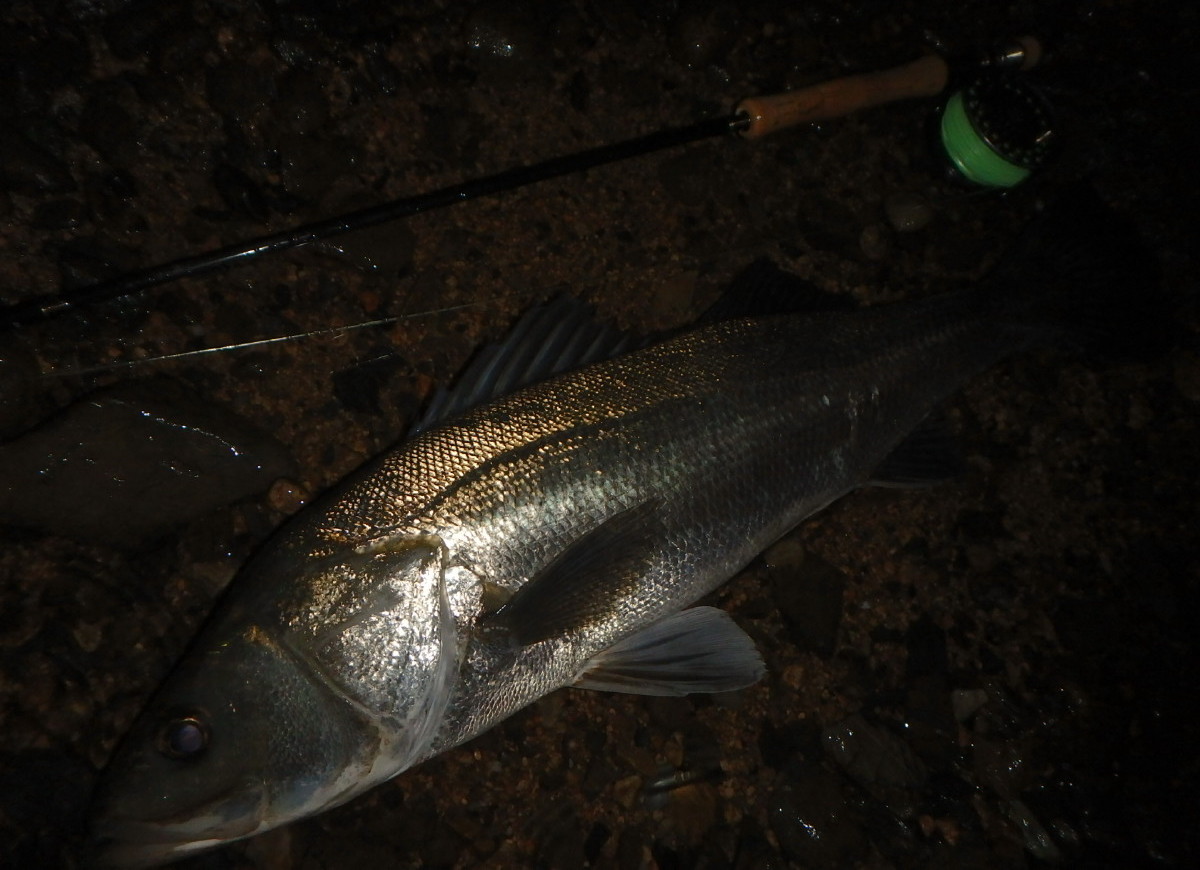 End February

Seabass night game in the dead of the winter is only for the most determined.
As the cherry blossoms brighten up the streets of Hiroshima, the sight fishing game for bream opens up.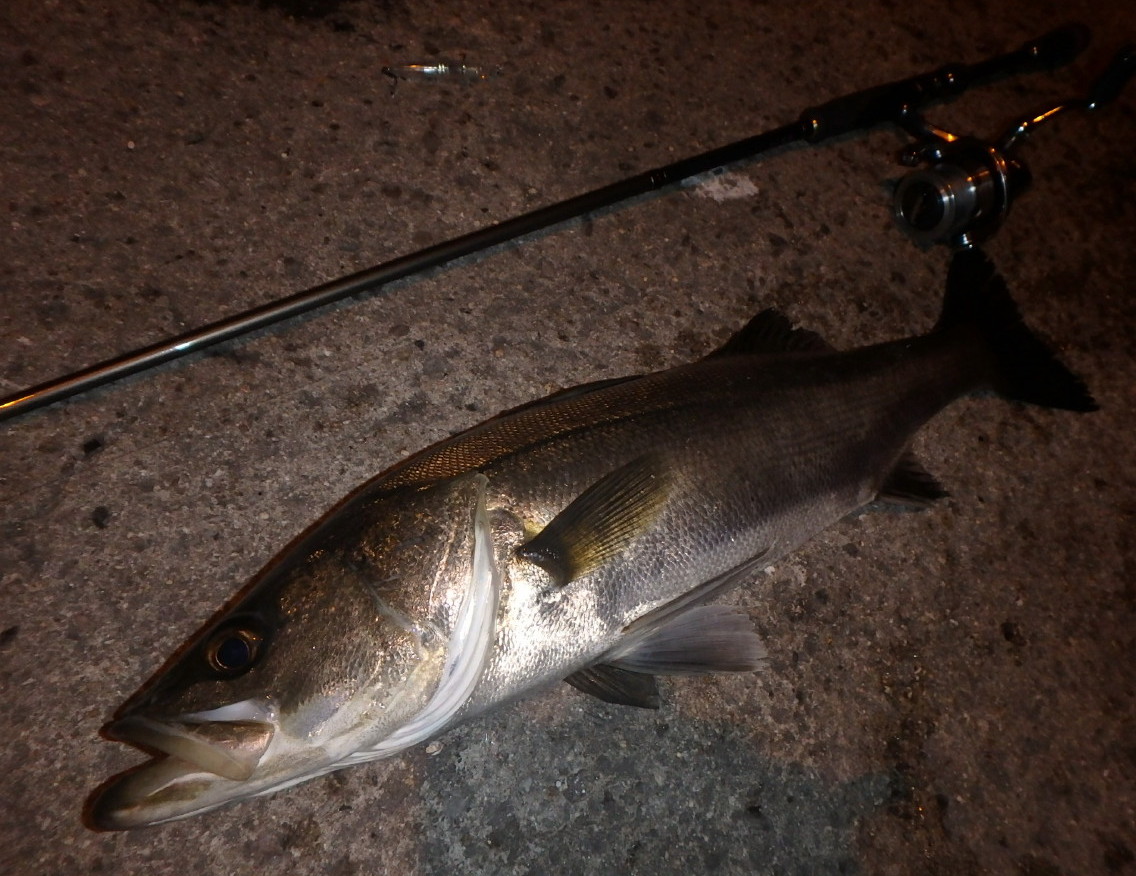 - 2015 Early season -