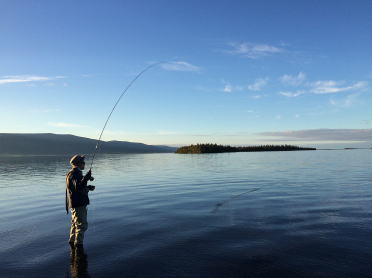 August

Traveled up in Karelia, the north western corner of Russia on the Finnish border.
February

One of the few, and probably the best entertainment of the long Moscow winter.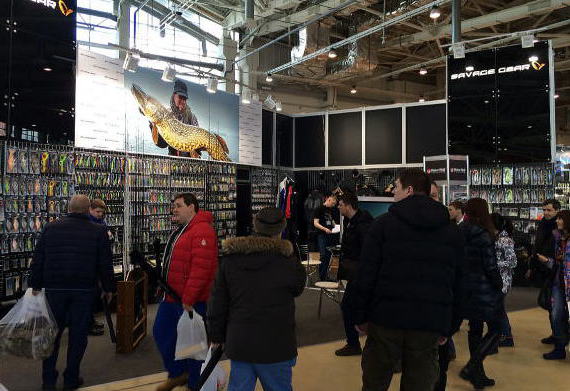 - 2016 -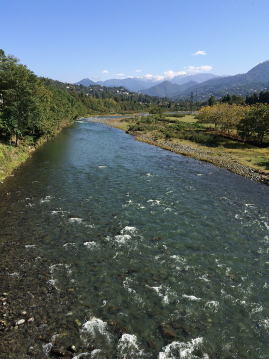 Early October

Visited the mountain streams in the forest of Bohemia - northern end of Czech on the Polish border.
We managed to catch only 4 small trout, but it was well worth the trip - appreciating the beauty of the surrounding and people's life around it.
-
TT Russia & CIS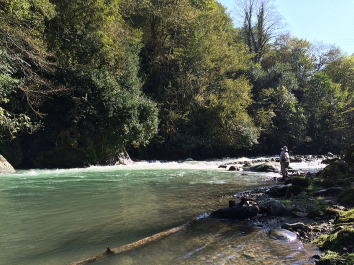 -
Next
April

Business trip back to Japan
- covering variety of business agendas.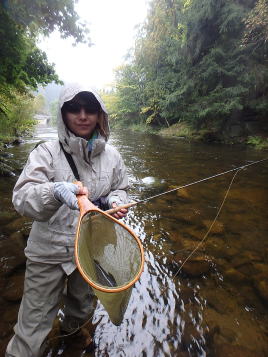 Czech trout were all modest in size, but delightful prize nevertheless in the head water of the famed Danube river.
-
TT Czech & Slovakia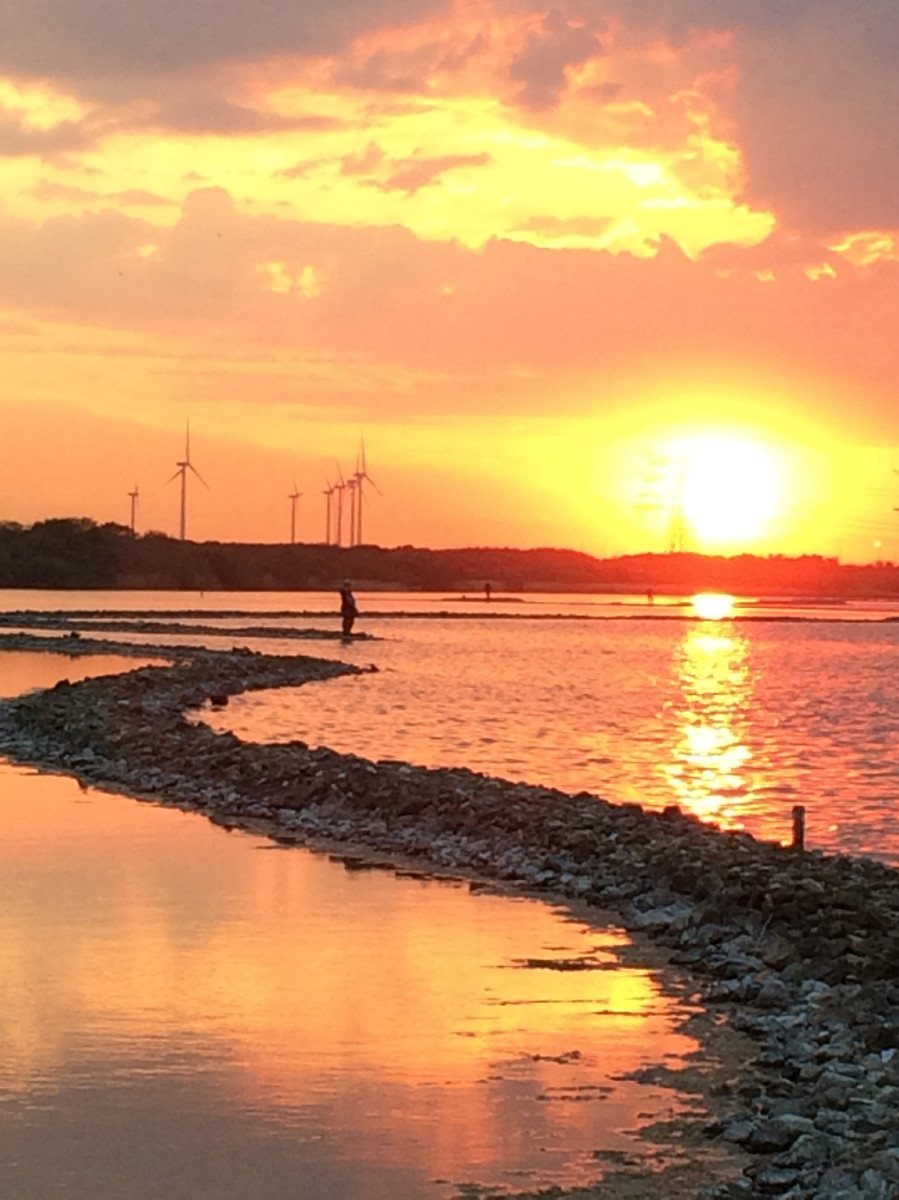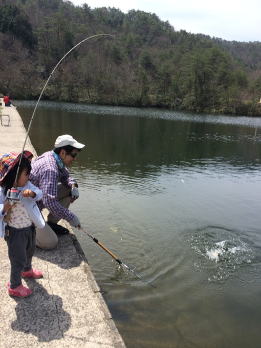 Pristine lake deep inside the arctic circle was a home to decent sized greylings.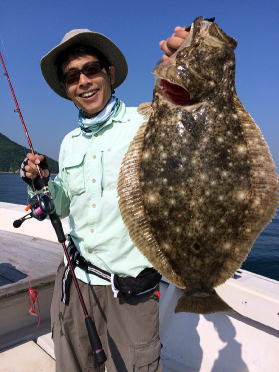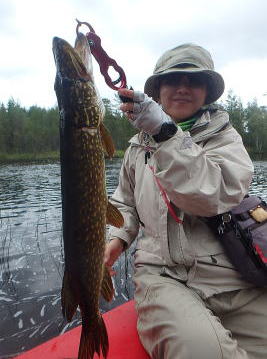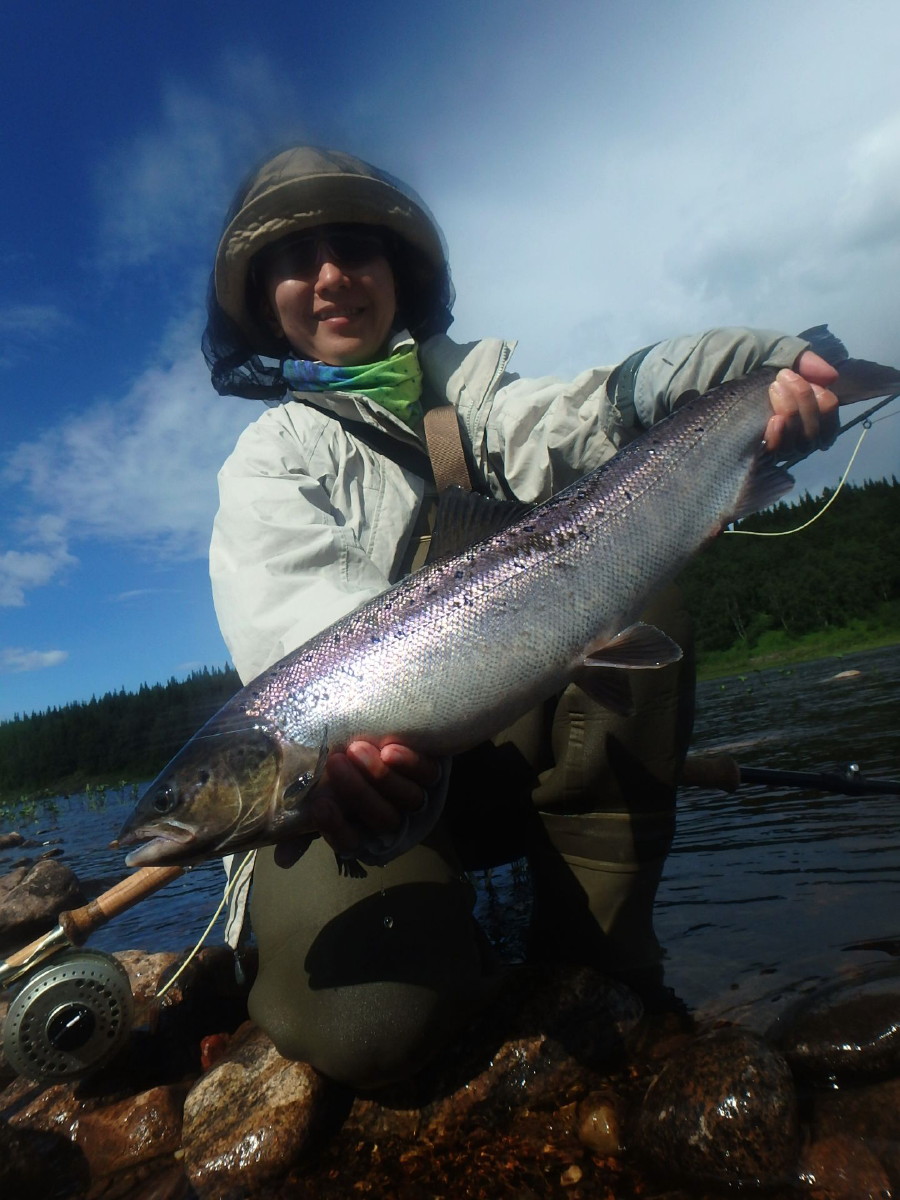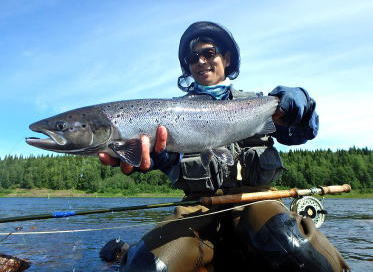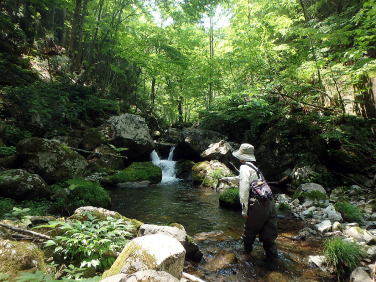 June

Moved to our new game field - Russia.

We flew north to Kola peninsula, salmon capital of the country, or arguably of entire Europe.
Mid October

Visited Georgia, a small mountaneous nation which formerly was a part of Soviet Union.

The river running into Black sea has a native population of brown trout - and sea trout even!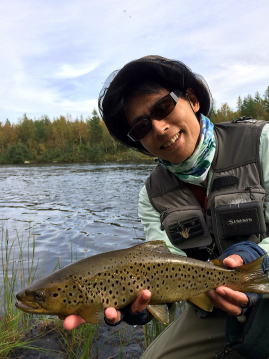 End April
Ffirst outing in Europe was in Denmark, in pursuit of elusive sea trout of the Baltic.
-
TT Scandinavia
Fishing in Lake O is never easy, but highly rewarding. Not big, but lovely brown trout came around to welcome me back.
Alas, we soon found out our visit in mid June was two weeks too late - the peak of the run had already passed, but each of us managed to sample the beauty and excitement just enough to call our fist Kola visit a success.
-
TT Russia
Remoteness alone does not guarantee an easy fishing. Very hard going and equally tough fishing in fact - to the extent I'm convinced I won't do it again.
That said, I am not regretting - to the memory of a few satisfying moments.
-
TT Russia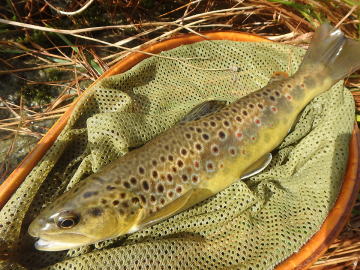 Of course a day had to be spent in our home stream north of Hiroshima.
Knowing that we won't have chance to fish here for some time, each and every cast to the familiar pockets was something special.
-
TT Japan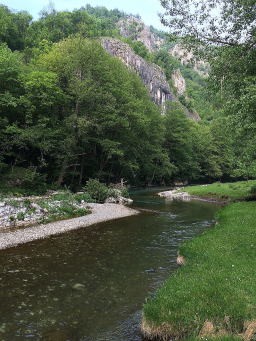 Mid May
Paid a visit to Lake O in the Netherlands, after 10 long years' absence.
-
TT NL
End May

Another quick visit back home to Japan.
Spent a day out on the sea - chasing red snapper
but no complaints against odd fluke capture.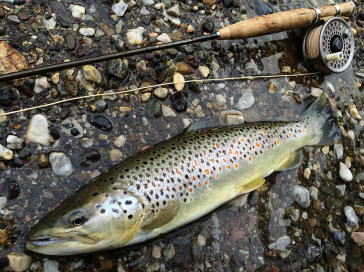 Early May

Stream fishing in Serbian mountains.

The venue as well as quality of fishing by far exceeded my expectation. Must go again.