One last shot at the very end of the year, bluewater jigging off Ohshima island.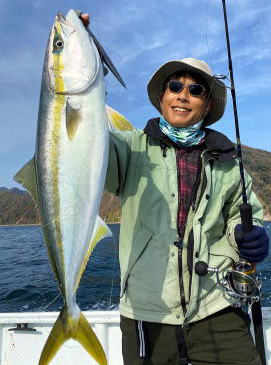 A solid 78cm seabass to finish off the 2 months long vigil.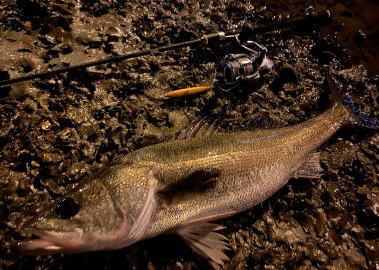 Early Dec.
Solid Spaniard one meter long - a true trophy particularly for kayak fishing.
-
TT Japan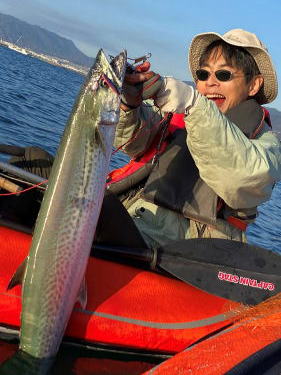 Nightly patrol for big bad seabass.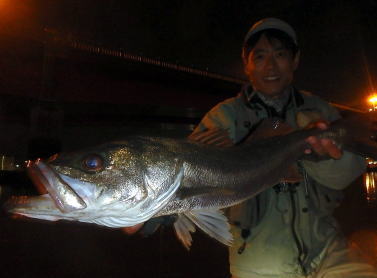 Mid Nov.

Light jigging game chasing spanish mackerel.
An uninvited guest - I barely won my flyline back.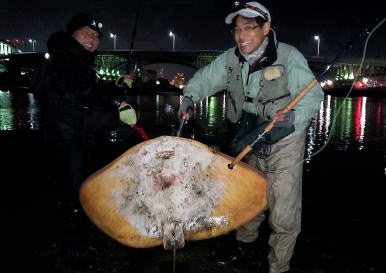 Nov.
Done it at last - a solid Buri of 86cm!
-
TT Japan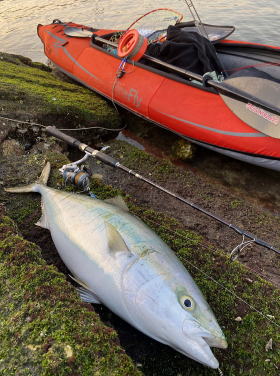 Night seabass season began.
A close kin but slightly different kind - Kibire (yellow fin) bream is a rare capture.
-
TT Japan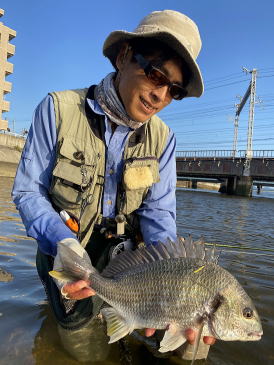 Oct.

Guided an old friend of mine for a day out.
Despite the cloudy sky he did well!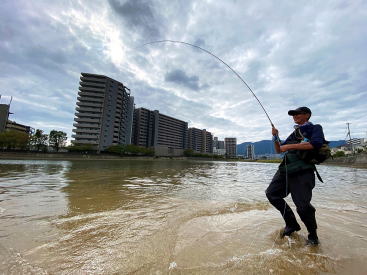 Again almost 50cm.
But again missed it.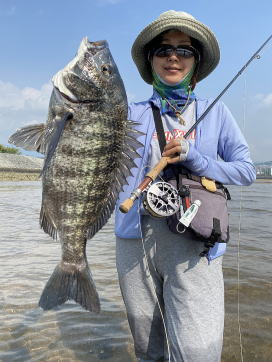 Sept.

Sunshine and small tide are the recipe for sight fishing.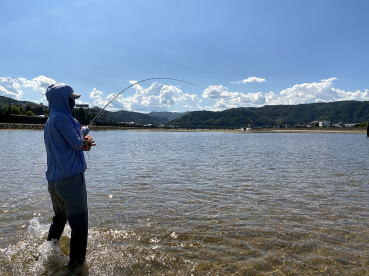 Late Aug

Back in Hiroshima, a rare capture, 2 foot long flatty!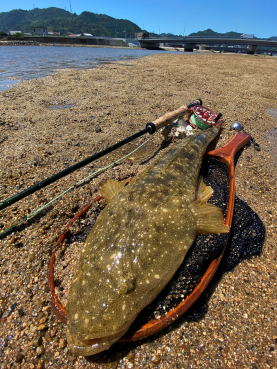 This is what summer in Japan stands for.
-
TT Japan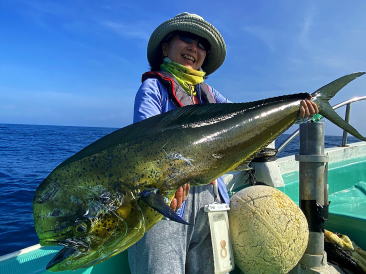 Obon summer holidays

Visited Kohchi, for the blue water games we so badly dreamt of away in Moscow.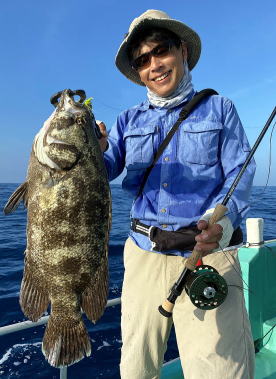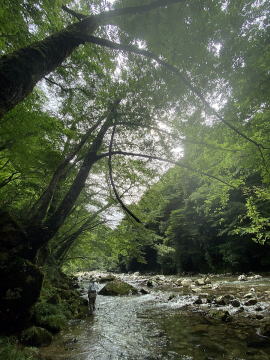 July

Floated in a bass lake for some easy spinning game.
Seaways game heats up when the monsoon flood flushes out the baitfish.
-
TT Japan
Pending personal (smallest) record Meharry.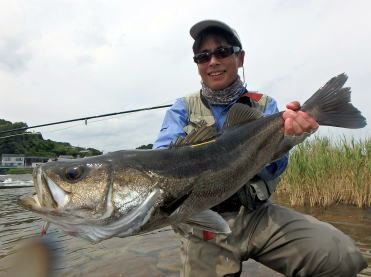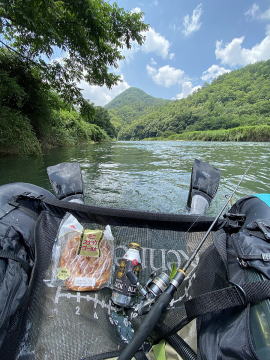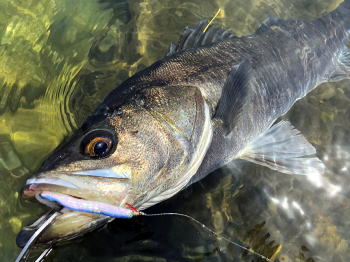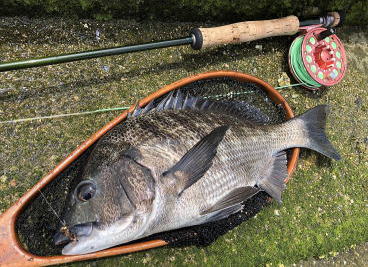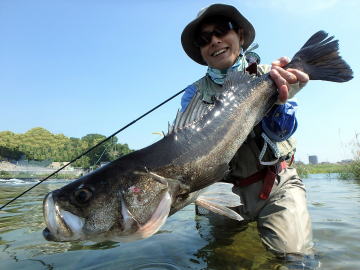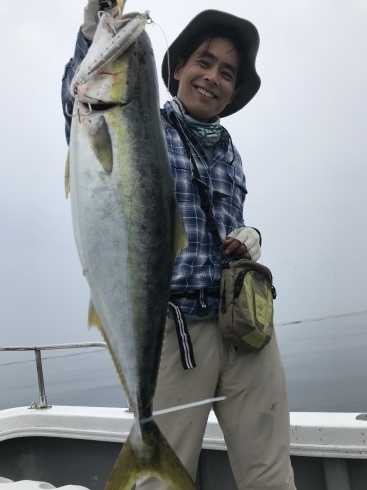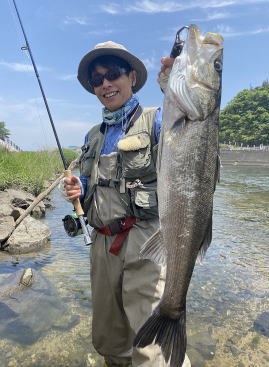 Yet another giant seaways.
End April

Big seaways on feeding frenzy.
May

Light jigging in the Seton inland sea.
June

Saltwater game with a spinning gear.
Sight fishing for black breads at the precious break of the sunshine.
Late May, the size of Baby Abu dropped. To fool selective seaways a tiny fly 3-4cm long is the key.
Night seaways game for a change.
A floating minnow proved nemesis of the handsome seaways 80cm in length.
Baby Abu were big and in good numbers this year - so were the predators on the chase.
-
TT Japan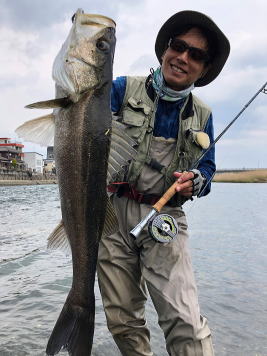 A highly visual daytime game.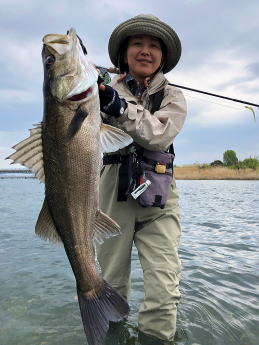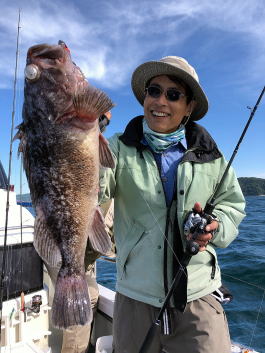 April

The opening day I had so long waited for.
Baby Abu pattern also set in.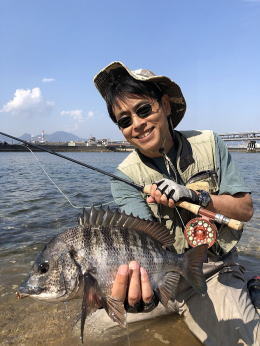 - 2020 -