December

Holidays in Tasmania.

Fern forest is the best hideout
to escape the heat of December.
Christmas in down under

Santa Claus promoting beer in the blue summer sky as its backdrop.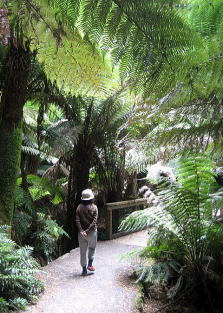 November

Weekend trip to Great Ocean road. Cool breeze from the Antarctica.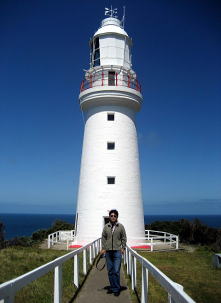 October

Rambling downtown Melbourne,
I kept bumping into sites still familiar in my memories, of my first visit 14years ago!!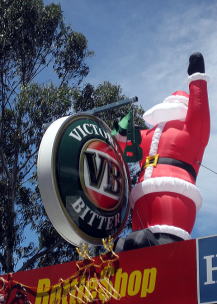 September

Spent a night in the capital city before flying off. Tomorrow, Australia!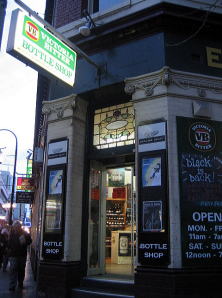 September

The last drive to mountains. Even the blue sky shall be no longer the same.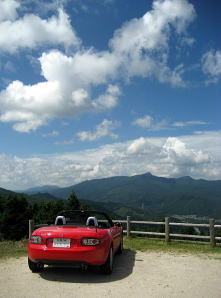 August

Traveled to the northern end of Honshu, still echoing in myths and folklore.
August

Melbourne after 10 years' interval. Just as pretty but triple times dearer!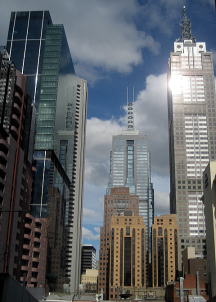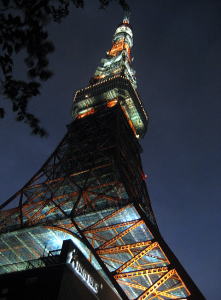 July

Back in hometown, Aji, Kagawa.
Traditional floating pavilion to entertain God of the sea.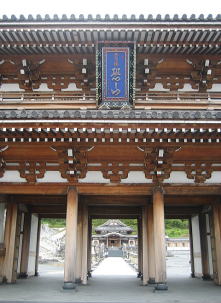 June

Visited Hiwasa, Tokushima on the Pacific coast. Dropped by our usual stop, a sea turtle aquarium.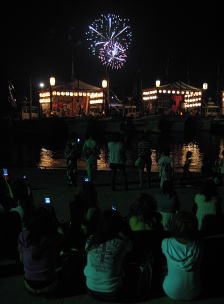 Weekend trip to Kume island, Okinawa in the southern most of Japan.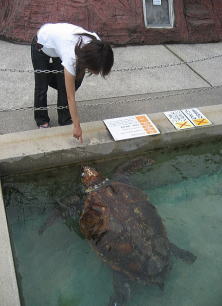 - What's on in 2007 -
Visited Chi-ran in Kagoshima, southern tip of mainland Japan, famous for its well preserved samurai-era township.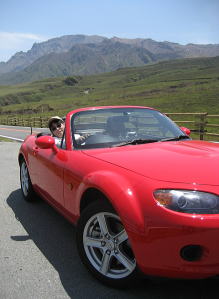 The 'Golden week' holidays

Driving, eating and fishing in Kyu-shu island, south of Japan.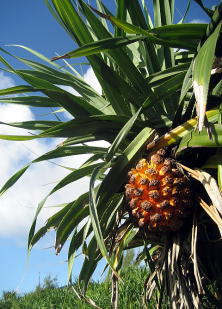 May

Climbed up Mt. Ohmine, the mountain nearest to Hiroshima that supports a thriving forest of 'buna' beech.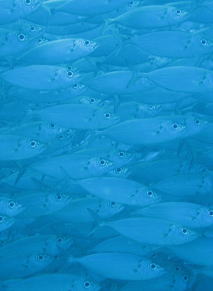 April

Visited an historic maritime and trading town of Tomo-no-ura, in east Hiroshima.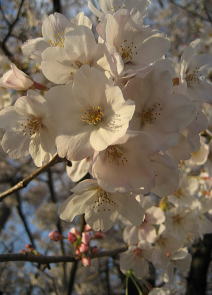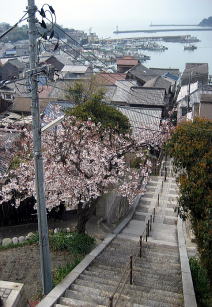 Spring

Cherry blossoms in full bloom

February

Climbing up hills around Hiroshima is our favourite off season pastime.
New year's day

Wishing well under the auspicious blue sky.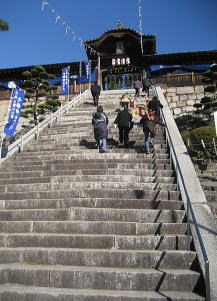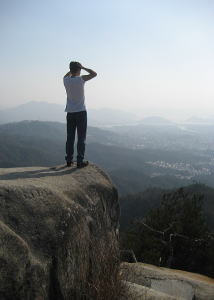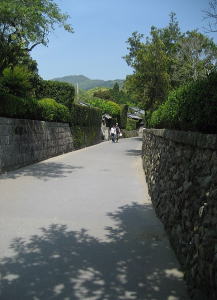 March

Visited Saipan island for a Scuba diving weekend..