December

Who would believe such a big Spaniard, exactly 100cm in length, were lurking prowlin about the urban water off Hiroshima city centre.
The most memorable capture of my kayak fishing this year, a Buri, yellowtail in English, of 86cm in length. He sure dragged me in my kayak fair bit around!!
Light jigging off the coast of Ohshima island. Sayuri managed a good spanish mackerel to call it her day.
Tug of war with a huge ray, which almost stole my (rather expensive) flyline.
November

School of pilchards come flooding into the shallows, signaling the start of kayak fishing season.
It's not every day you catch a sole on a lure, up a river in near 100% fresh water.
October

A solid mullet of this size fights quite well.
Dec 28
I kept casting till the sun went down.
Only a short break, till the next season 2021.
-
Back
September

We were blessed with good spell of cloudless blue sky, making for enjoyable days on the bream flat.
Back in Hiroshima on my home water.

A 2 foot long flathead gave me a surprise and delight in the true sense of the word.
A rare by catch, Triple tails.
Summary in VTR
here
.
Another event typical of spring in Hiroshima, is rockfish & seabass in squid pattern.

School of baby squids come close to the shore, hanging around in the lights of jetties and shipyards. Rockfish help themselves to the easy meals, so do we.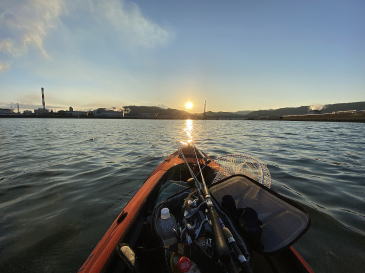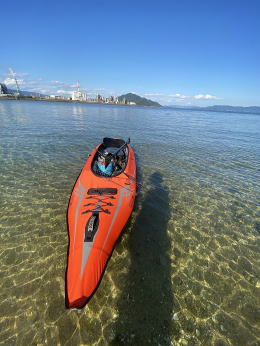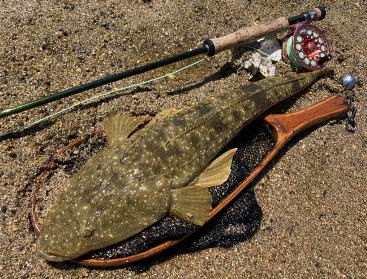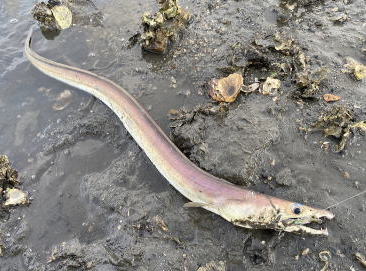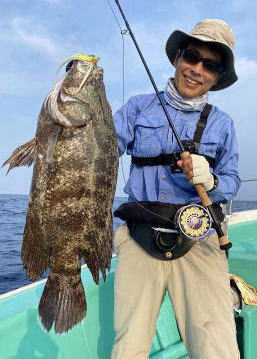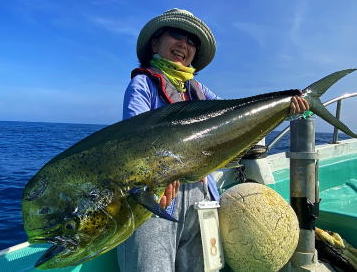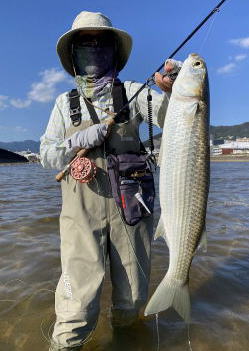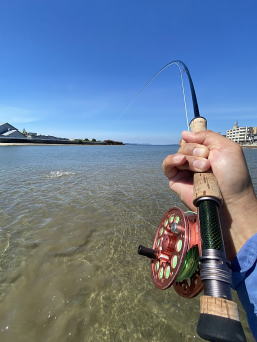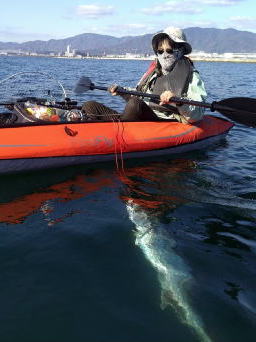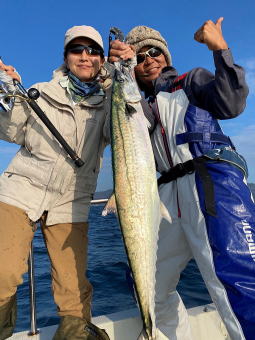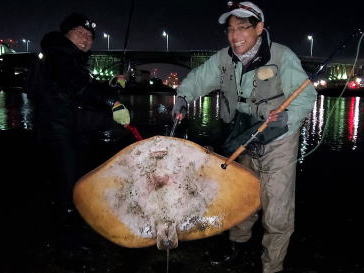 End September.

I knew it's not a seabass as it didn't jump, nor a ray as it didn't weigh as much. I reeled it in slowly and the guest was - a pike conger!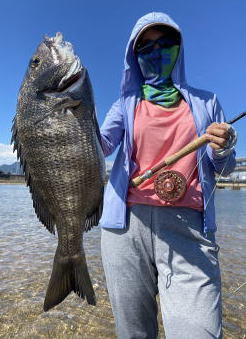 May, light jigging for the red snappers. It was a rather slow day with less than average snapper action. At the very end I managed to howl up this XL size rockfish.
August, dry fly fishing for small trout & char.
July, bass fishing on a float tube.
A pleasant afternoon in a high country reservoir.
Shore jigging has become very popular lately, sometimes anglers fishing shoulder to shoulder. Paddling out in a kayak you need not worry about that. No crowds around, you can cast any direction you like, moving one place to another where you know there is no fishing pressure.
Scouting new bream venues in Kagawa, Shikoku.
June, a rare by catch - mullet, while fishing the sandy shallows for black breams.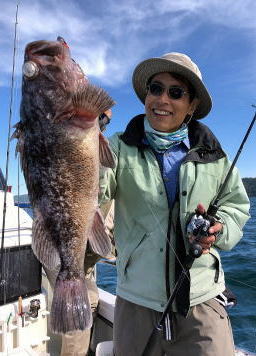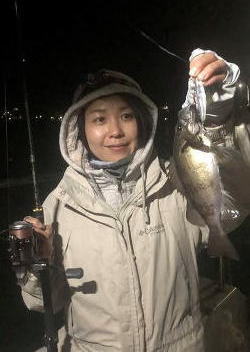 That does not mean you catch a lot of fish. Floating around without having a sonar, chance to catch fish, particularly those big predators, is slim.

Many a day passes without a single bite, nevertheless, the time on the water is always enjoyable, and the bite, after hundreds of casts if not thousands, gives angler a sheer adrenaline rush!
The 1st year of our repatriation from Russia. I resumed my pursuit of inshore quarries i.e. Breams & Seabass whose full account here in
Journal '20
.
Meanwhile I managed to open up yet new chapter of my fishing - Bluewater games in a Kayak.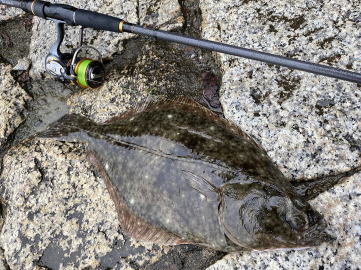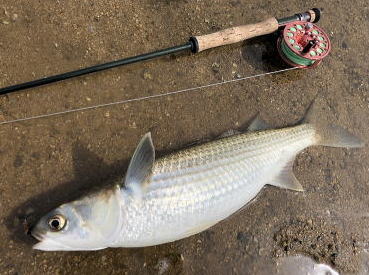 Mid August.

Blue water games in the Pacific.


Fishing four seasons '20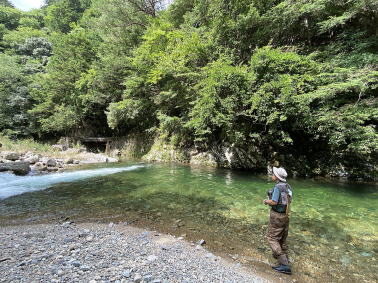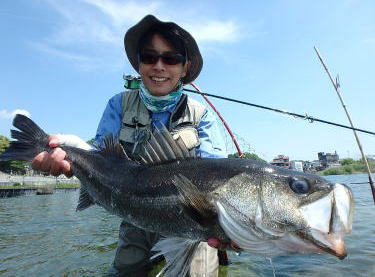 From end April thru May, big seabass floods into the rives chasing young ayu. We were very successful nailing down these beasts.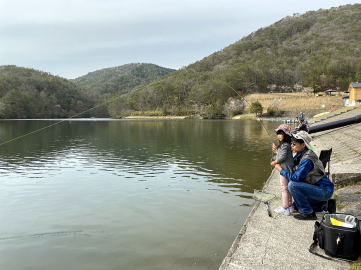 From here on , in the order of the seasons.

April, we went to our favourite fishing pond in north Hiroshima. Mainly rainbows with odd brownies. A carefree start of the year.